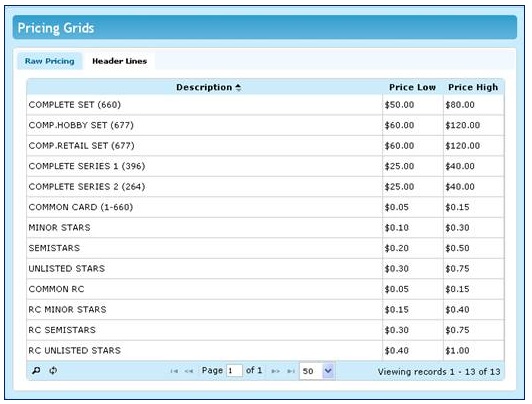 In case you tried to use or missed out on using the Beckett Online Price Guide promo code this weekend, the offer has been extended.
We took a look and discovered that the code used for the original offer wasn't working properly during the advertised dates, but our team has since corrected the issue. Now with everything back in working order, members who purchase any new one, six, or 12-month Baseball Online Price Guide in the next two days will receive a 15-percent discount. Here's how …
1. Go to the Baseball Online Price Guide subscription page
2. Upon checkout, use Promo Code: PLAYOFFS
Why get an Online Price Guide Subscription?
Over 5.5 million items listed, including almost 2.2 million baseball cards and collectibles.
Among those are:
•    32, 000+ sets
•    238,000+ memorabilia cards
•    32,000+ Rookie Cards
•    230,000+ autographed cards
•    1,000,000+ serial numbered cards
A total value of over $38,000,000 in baseball pricing.
Any collector can benefit from an Online Price Guide subscription.  Not only will you find Beckett HI and LO pricing, you can see raw card multi-condition pricing, quickly see the direction of any recent price changes, calculate the value of your collections, get player and set checklists, utilize pricing to enhance your trades (and soon, selling!), and now find graded card pricing as well.  Prices are updated daily!