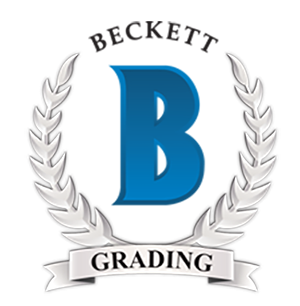 A note from Jeromy Murray, Director of Beckett Grading Services:
As we close of 2016, many of the tenured staff members in the grading department recently sat down to talk about what we experienced in 2016—the good and the challenging. From there, were started to look ahead to what we can do in 2017 to improve our products and services.
We try to do this on a quarterly basis but this year was different. We simply didn't have time to sit down and reflect on what was going on in the industry. This year was a monster like we have never seen before.  A perfect storm of things in the industry including great rookie classes, quality products, great teams playing for championships are just a few things that drove this market (good) crazy in 2016. And now 2017 is just around the corner.
As we talked, the team's main focus continued to fall back on the quality of services and products we have as well as what we could give our customers. This includes services done in our Dallas offices and others we offer at the many shows and events we attend throughout the country and around the world. 
We don't want that to falter. It's the opposite. We want to improve on the great things we already offer. 
After much discussion, we decided to make a change to one of the things Beckett Grading has always been known for. Starting in 2017, we will continue to guarantee turnaround times on 2- and 5-day submissions. Those aren't changing. However, we are eliminating the guaranteed turnaround times on 10-, 20- and 45-day service levels.
But that doesn't mean there are big delays in getting your grading done. In fact, we're hoping the change is barely noticeable. Let me explain the change, why we decided to make it and exactly what we will offer on the service you select.
Our main aim with this shift is to give your cards the time and care they deserve. We stand by our guarantee. But to make those guaranteed turnaround times, it meant some long days to get it done. When you look at cards for long periods of time or work in production, it's draining. In this industry, that can increase the odds of something going wrong. That's the last thing anybody wants, especially the Beckett Grading team.
We want to ensure your cards that are graded and encased are given the time and quality you expect and we demand of ourselves.
We know there are times you need your cards by a specific date or time. Maybe you're at a show. Maybe they're for a gift. Perhaps you simply don't want to wait for your prized possessions. So what we're doing is adding a five-day window to the 10-, 20- and 45-day levels of service.
This means our current 10-day guarantee becomes a 10-15 day guarantee service. The current 20-day guarantee becomes a 20-25-day service. The 45-day guarantee becomes a 45-50-day turnaround. In most instances, we don't think this should make a huge difference for most situations. And just because we're opening up a bit of a window doesn't mean we won't do our best to get you your cards back even faster.
Again, the 2- and 5-day service levels see no change.
With this new policy we feel that your cards will be given some extra time and more the final product better than ever.
I hope you understand why we have chosen to do this. It does nobody any good to hold onto your cards any longer than we need to. Our goal continues to be to get your orders in and out in the time frame you want and need.
If you do have any further questions, please do not hesitate to reach out to any of the Beckett Grading team.
We appreciate your support in 2016 and are excited to see what 2017 brings. We look forward to working with you soon. Until then, have a happy and safe holiday season!
Sincerely,
Jeromy Murray