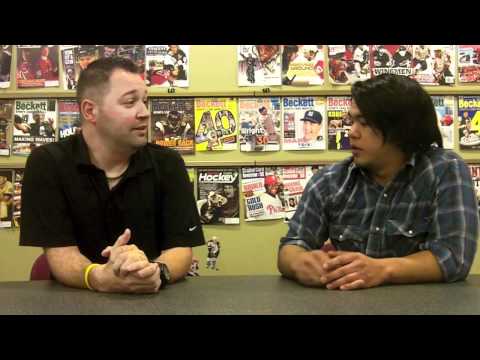 After 12 years of service, Beckett Hockey Price Guide analyst and Racing editor Tim Trout has decided to leave the building, but not the hobby.
Today will be Trout's last day with the company as he prepares to take on his new role with Panini America. Instead of hunting down checklists and tracking sales on the secondary market, he'll be on the other side helping to develop products for hockey and other sports.
His talent and time will truly be missed at the Beckett office, but we are genuinely excited to see what he makes of his hobby experience on the manufacturing side.