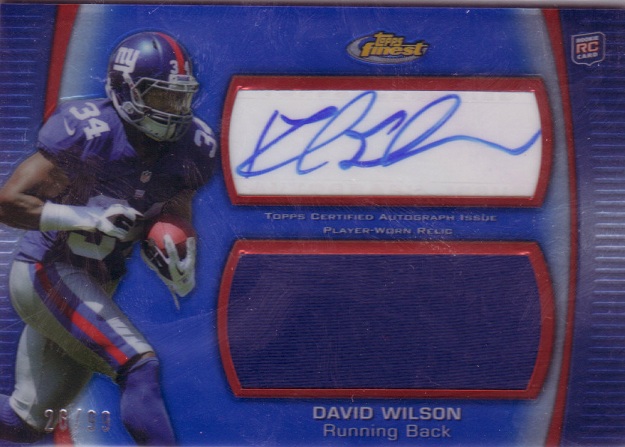 By Susan Lulgjuraj | Beckett Football Editor | Commentary
The first week of the football season came with a look at cardboard winners. But there is another side to the needle.
There are also losers to Week 1, guys who didn't perform well and whose card values have or will take a hit if these types of performances continue.
Usually these players are first- or second-year guys. They are athletes who still have a lot to prove and whose weekly performances can shape how their cards sell.
John Skelton, Arizona Cardinals: Skelton didn't do well against the Seattle Seahawks – but his team did manage a win. He completed 14-of-28 passes for 149 yards and an interception. No touchdowns. However, when he got hurt Kevin Kolb came in and drove the Cardinals to victory culminating the series with a 6-yard touchdown pass to Andre Roberts.
Brandon Weeden, Cleveland Browns: The 28-year-old rookie played like, well, a rookie. Weeden threw four interceptions – and yet still nearly won against the Philadelphia Eagles because Michael Vick was just as bad. But Weeden's card values had more to lose. Over the last couple of days, many of his Rookie Cards or parallels have gone unsold and even a 2012 Finest autograph/jersey card numbered to 75 sold for $26.85. Before his start, similar cards sold for about double.
David Wilson, New York Giants: There were high hopes for the rookie running back coming into the season. But so much changed Wednesday night in New York's loss to the Dallas Cowboys. He had two rushing attempts, one of which led to a fumble and maybe Wilson cried on the sidelines afterward. Giants coach Tom Coughlin never put him back in. His autograph cards are currently selling in the $10-$20 range. That means it's either time to sell your cards and recoup any money, or pick up his cards if you think he's bound for something better.
Susan Lulgjuraj is the editor of Beckett Football magazine. You can email Susan here with ideas, comments and questions. Follow her on Twitter here.