Share Thread:
04-26-2009, 12:56 PM
BGS 9.5 for trade
I got this in a trade and really dont have a use for it
If anyone has any BGS (maybe even PSA) for trade plmk (mainly looking for the guys I collect but might take something else. I collect Rick Mirer, Muhsin Muhammad, Larry Walker and 76ers)
---
04-27-2009, 03:21 PM
mrgonzodad
Sr. Member


Posts: 4,169
Joined: Dec 2008
BGS 9.5 for trade
There are few hardcore Peppers collectors on the football boards regularily, I think its Billcrackers and I can't remember the other one. Post a thread there, and you should catch somebody's attention.
You've got the best sig I've EVER seen. The guys on the fb board would get a kick out of that!
---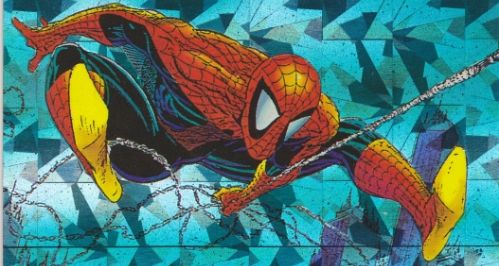 The Ohio State University Collection:
http://s600.photobucket.com/albums/tt90/...ollection/
04-27-2009, 04:30 PM
BGS 9.5 for trade
ty Ill write to him see if he wants it

As for the sig, I couldnt resist using it. I was gonna add the site logo on it but didnt need beckett higher ups saying anything, I have to admitt, up till today the site was running alot better.

---
User(s) browsing this thread: