Share Thread:
03-26-2009, 04:09 PM
franklinx
Member


Posts: 1,881
Joined: Nov 2008
Who are you People!!??
Im a 43 year old plumber (new construction high end homes). Started collecting cards as a kid. baseball, football, basketball, kiss cards etc. Moved to Canada when I was 12 (from Cali). Never even seen a hockey game until then. Was hooked soon after. Im a sport guy, got 2 scholorships for university for basketball and vollyball, Played football as a cornerback till I was 18. Then started to play the best sport ever---->RUGBY<----!!...Frank the Tank was born...lol....Now retired from rugby i collect cards, sport figures, and wish I could still play the sports i use to. Thank gawd for softball!...heh
~cheers~
---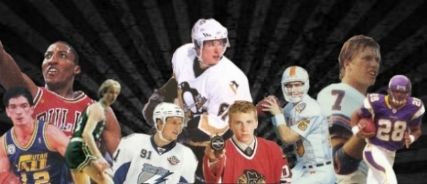 No shipping to Canada
03-26-2009, 04:20 PM
franklinx
Member


Posts: 1,881
Joined: Nov 2008
Who are you People!!??
thegretzkycollector Wrote:He took away my cards! I cried like a little girl...
ROFL...!
---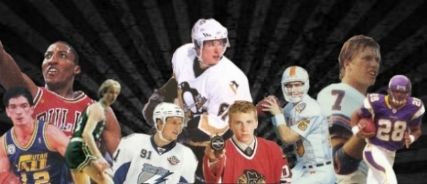 No shipping to Canada
03-26-2009, 05:14 PM
Who are you People!!??
My name is Brent Clark. I am a 23 years old and I work in a welding shop, welding and painting in New Brunswick, Canada. I am also a part time youth Pastor in a Church in my area. I have been married for a year and a half and have a seven month old daughter.

I collected Felix Potvin for several years growing up. Had just about every card of him from 90-97, plus tons of jersey's, parallel's etc. I had to sell them all before I went to college. I know collect Mario Lemieux and am have around 500 cards of him in my personal collection. Pick up most of my cards off e-bay.

It should also be known I am a huge Toronto Maple Leaf fan!!
---
Collect Mario Lemieux 1,115 + different cards
03-26-2009, 05:15 PM
Who are you People!!??
I'm Phil, 31 year old former Zamboni driver. Haha. Back in the day. I owned a small business up until a few months ago, I like to think I got out before I went completely broke. Right now I try to fill the void of not working by trading and buying hockey cards. My dad owned a card shop when me and my brother were kids. I collected and then stopped for a long time and just recently took it up again. Oh, I also enjoy long walks on the beach, pretty sunsets and line dancing, sometimes all at the same time.
---
Collecting Jonathan Toews.
http://s709.photobucket.com/albums/ww97/philsutclif
fe/
03-26-2009, 05:27 PM
Who are you People!!??
Los Tha Don
---

MARIO LEMIEUX COLLECTION = 1263 listed cards
03-26-2009, 05:31 PM
Who are you People!!??
I'm Derek, a 26 year old Attorney in Los Angeles, but I was born and raised in the suburbs of Detroit, Michigan.  I began collecting in 1988 and I carefully rounded the corners (sarcasm) of every card I owned from 88 until 91.  Turns out, those cards became worthless and my joy of collecting was the true value taken from them.  I'm still a low to mid end collector, and I finally bought my first packs of Spx this season.
---
I need HOCKEY: 2005-06/2006-07 SP Authentic Future Watch RC's; FOOTBALL: 2007+20
08 LCM Certified RC's

03-26-2009, 05:45 PM
Who are you People!!??
Good Topic!
My is (can you guess by my username?) Joe Bond. 28 years old (29 in 3 Weeks).  Currently living in Portland, Oregon.  Born and Raised in Central Massachusetts.  Former US Marine, was Stationed in Hawaii and Traveled the world.  Love hockey, love the Bruins.  Married in Aug 09 to my wonderful wife Jessica, who fully supports my hobby (Right!).  I am a Quality Control Technician for a small firm, testing and inspecting construction materials such as asphalt, concrete, and soil.  I listen to punk, hardcore, metal, and most importantly the Mighty Mighty Bosstones.
---
My
Trade/Wantlist
My
Photobucket
03-26-2009, 05:51 PM
Who are you People!!??
I'm a 46 year old Conservation Officer yes, I protect Bambi for a living.  I have been collecting for quite sometime.  My hobby has grown into a business "Stadium Sports Cards".  I have 4 great kids 18-26 and my wife and I are about to become grandparents....  Yes, I'm old... LOL.

Still play hockey on 3 teams and baseball on 2.

Obvioulsy by what I do for a living I love to hunt and fish. 

Let's here about the rest of you.........
---
Stadium Sports Cards (since 1989)

Keep updated by "Like" us on facebook
03-26-2009, 06:44 PM
Who are you People!!??
I'm an under acheiver

03-26-2009, 07:39 PM
Who are you People!!??
Franklin press pass is coming out with a new set of kiss cards with auto relics etc.I will send you a pm also just in case you dont reread this thread.
---

STAN MIKITA CUP FOUNDATIONS
MATT SMABY CUP PRINTING PLATES
BUCKET LINK
User(s) browsing this thread: 1 Guest(s)