Share Thread:
03-10-2009, 08:26 AM
rkyrocrat
**No Trades Allowed**

Posts: 801
Joined: Nov 2006
UD Magic Moments
When Upper Deck had the rewards program where you could earn points and bid on different UD Items I used my points when they were getting ready to get rid of the program and got this... 2007 Tiger woods PGA Championship magic Moments framed Thing.. Sorry dont know how else to describe it.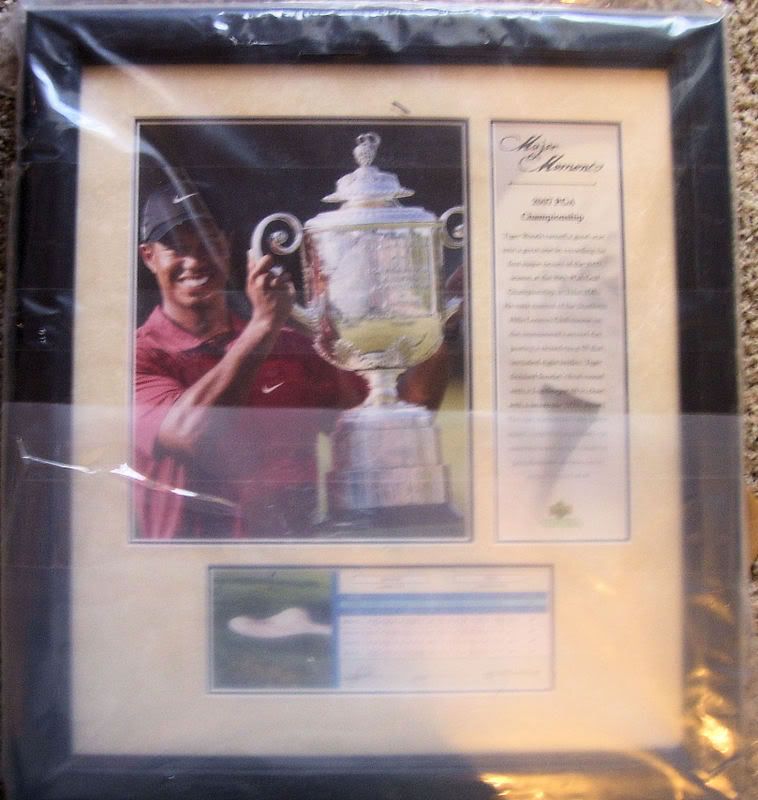 As you can see Ive never removed it from the packaging. I cant find it in Beckett to list it for trade but Id like to trade it. Hopefully This doesnt get Locked but if your interested send me a trade offer with a comment that thats the Item your interested in and we can still go through the trades page on Beckett.
---
Collect Goaltenders- Belfour, Joseph, Miller, Nabokov. Vintage hockey, football,
and baseball.
03-10-2009, 08:42 AM
UD Magic Moments
Interested.  PM sent.  Thanks.
---
http://shlinklincolnsports.com

SP Authentic Golf Rookies (129/134)

Phil Mickelson (6/41)
2006-07 SPxcitement Spectrum Hockey (21/100)

[IMG]ht
tp://i160.photobucket.com/albums/t190/shlinklincoln/bgssig4.jpg[/IMG]
03-13-2009, 12:18 AM
UD Magic Moments
Nice piece
---

STAN MIKITA CUP FOUNDATIONS
MATT SMABY CUP PRINTING PLATES
BUCKET LINK
User(s) browsing this thread: