Share Thread:
Favorite Matches You've Seen In Person
08-02-2009, 05:10 AM
Favorite Matches You've Seen In Person
for me it was 2 matches one was at wrestlemania 17 tables ladders and chairs match that was an great match and i saw it in person, and wrestlemania 25 taker and michaels. wow wat a match
12-19-2009, 10:17 PM
Favorite Matches You've Seen In Person
Wrestlemania X7 - Stonecold Steve Austin reveals his alliance with Vince McMahon following a match.

Kerry VonErich defeats Ric Flair for WCCW Heavyweight Championship at Texas Stadium Parade of Champions

Any of the VonErich/Freebirds matches at the Ft. Worth Coliseum
---
Banner courtesy of Blaynero




Wants Houston Oilers, Titans, Chris Johnson, NY Giants, Eli Manning, and Nolan Ryan
My bucket
http://s953.photobucket.com/albums/ae17/Perlinger/
12-19-2009, 11:55 PM
rgm81
New Member


Posts: 85
Joined: Mar 2008
Favorite Matches You've Seen In Person
The Hart Foundation v. Steve Austin, LOD, Goldust, and Ken Shamrock at the Canadian Stampede PPV in Calgary. Only time I ever got to see the Hitman wrestle in-person, and what an amazing match that was. The entire PPV was insnaity.

12-22-2009, 12:46 AM
Favorite Matches You've Seen In Person
Best match I saw in person was Wrestlemania 25  Shawn Michaels VS. Undertaker

---
I collect Emmitt Smith jersey and auto cards!!!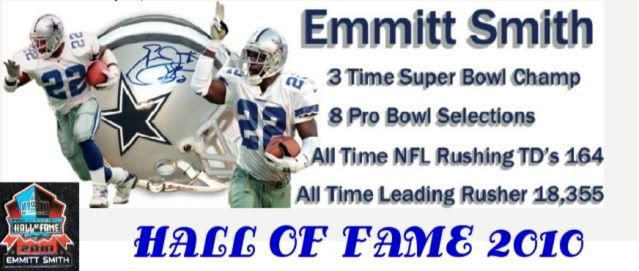 My Lil Emmitt Smith PC - http://www.beckett.com/forums/thread-899584.html
02-14-2010, 07:17 PM
oriolesfan54


Unregistered

Favorite Matches You've Seen In Person
I am 31 and have seen great matches through the years.
No particular order so this not a ranking.
Hogan vs. Kamala Hogan took the paint off his belly and painted his face classic.
Rowdy Piper Vs. Bob Orton At the end of the match he hung piper over the top rope with the cow bell.
I was there when piper destroyed the flower shop with the crutches
Also when Jake the Snake put the Damien on Andre and he passed out cold
Angle vs. Brock when Angle made him tap
Backlash 2000 when Austin came back with the DX bus and rammed the ring.
Jericho vs Cena SS05 the crowd was crazy and loud I was front row.
Any match the Rock was in that I saw live.

03-01-2010, 01:57 AM
humpy68
New Member


Posts: 33
Joined: Jun 2003
Favorite Matches You've Seen In Person
the match i went to that was the best was the great american bash in 1988 at the mecca in milwaukee. it was war games in a two ring steel cage. sting,dusty rhodes,lex luger and the road warriors against the fourhorsemen and j.j. dillon. luger put dillon in the torture rack in one ring while the other horsemen were held in the other.
03-04-2010, 01:14 PM
Favorite Matches You've Seen In Person
Cant remember a date but the best I ever saw would be the Hart Foundation vs the British Bulldogs in a steel Cage in either Columbus or Dayton. That match was amazing.

most memorable would be in Columbus, Andre vs Ultimate Warrior, Warrior goes over in about 8 seconds. following the match was intermission..Took a wrong turn heading to the bathroom and end up face to face with Marty and Shawn.

Only title change I witnessed live was the Hardy's win on raw the night after WM. the night Vince came out bald.

Hundreds of others that are amazing but most of those on the indy level in central ohio. Either early HWA or most recently behind the scenes at HWA reborn , American Luchacore, or the Matt Riot Memorial in Lima. The Memorial show in Lima is far and away the greatest show I have ever witnessed. My close freind passed away while training for CZW in the Arena and about 75 guys made their way to Lima, Ohio to honor him.
---
03-19-2010, 05:11 PM
Favorite Matches You've Seen In Person
One of my most memorable match would be Matt Borne versus Abdulah the Butcher. This was at a highschool. I was like 8 years old and Abdulah pushed me away and grabbed my chair and hit matt borne over the head with it.

Another one was the Kerry Vonerich tribute show. This was right after he passed away.

These two things I remember the most.
User(s) browsing this thread: 1 Guest(s)