Share Thread:
Any Soccer (football) PC fans??
08-09-2008, 02:08 AM
Any Soccer (football) PC fans??
There may be a tutorial on how to post somewhere on the site but I am not 100% sure with the new format.
What I do is go to my photobucket account.
There is an "IMG" code for each picture you have there.  Usually it is the last file name of the 3 or 4 listed.
You simply copy and past the code for each picture.
Once you have done that change the IMG in upper case at the front of the bracket and the end of the bracket to img in lowercase.  If all goes well voila-you pic should show.
I am probably the least technical person out there so hopefully you can get it to work.
If anyone else can explain it better please go ahead!

08-09-2008, 02:14 AM
Any Soccer (football) PC fans??
Quote:Condition has been a issue when I have dealt with UK sellers also. Many of the things I have had shipped to me were wrapped in paper in a PWE or loose in a bubble envelope.
Those 1957 cards I posted.  I paid $80 US for four of them.  They came in a white envelope, wrapped in my ebay receipt piece of paper-not even a penny sleeve.  Thankfully they were not bent.  It makes no sense to me for someone to keep an item in great condition for 50 years and then ship them with NO protection at all.
I have to say all the UK guys I deal with are fair and honest.  If you ask them to pack it a little firmer they normally do.  I don't believe they have as easy access to top loaders etc. as we do in North America. 
08-09-2008, 03:29 AM
Any Soccer (football) PC fans??
Great collections Cujo and Brisco!!! It is so interesting to see all vintage footy cards. I think with this new board, we might have more collectors of soccer cards.
08-09-2008, 08:55 AM
cardiffrover


Unregistered

Any Soccer (football) PC fans??
Great stuff, very interesting.  I think the handful of cards I had were from around the 77-79 time frame.  Always neat to see some cards of those who went on to successful coaching careers.
08-26-2008, 02:48 AM
pregra
New Member


Posts: 46
Joined: Jun 2008
Any Soccer (football) PC fans??
Just keeping the thread alive with some pics...
---
My Soccer card collections
08-26-2008, 06:53 AM
Any Soccer (football) PC fans??
I like the Ronaldo jersey. Futera always has some nice looking items. How much does the Match Attax Ronaldo go for??
08-26-2008, 07:26 AM
pregra
New Member


Posts: 46
Joined: Jun 2008
Any Soccer (football) PC fans??
Yeah, Futera has an awesome design on their products. I bought the Ronaldo just a couple of days after it's release so it was rather cheap. I've seen them go for as much as £50 at eBay. Would be interesting to know how 'Limited' it actually is though.
---
My Soccer card collections
09-22-2008, 06:42 AM
Any Soccer (football) PC fans??
Hi everybody,
glad to see at least some Guys into soccer :-)
I collect many players, and I try to get these Stickers and Cards signed TTM.. My main focus are Players from the german Club Eintracht Frankfurt, but of course I do not neglect other great players.
I really like to see your collections, so I put up some of my Highlights:
Saviola, Javier
I waited over an Year and was surprised that he added a spanish dedication
Takahara, Naohiro
I wrote to him in Japan a couple of days after he left Eintracht Frankfurt, he sended that nice japanese Card and added a dedication
Ronaldo
Scored the most goales at WorldCups, a Legend!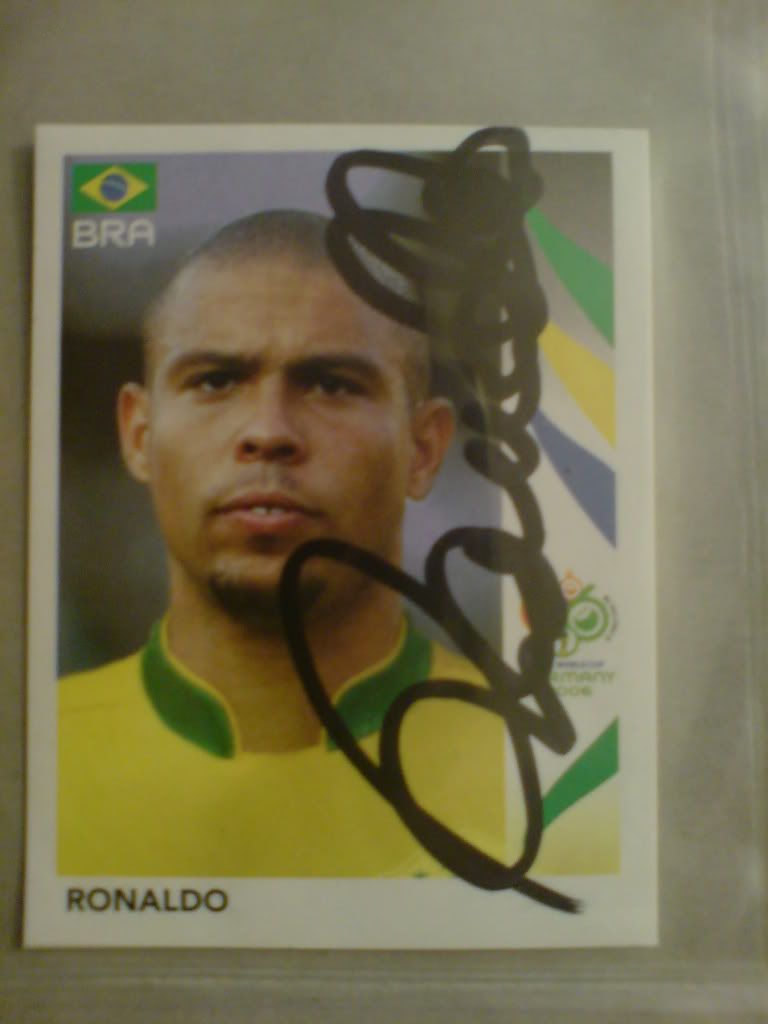 Kaka
Nice Signature, and he added something about his believes.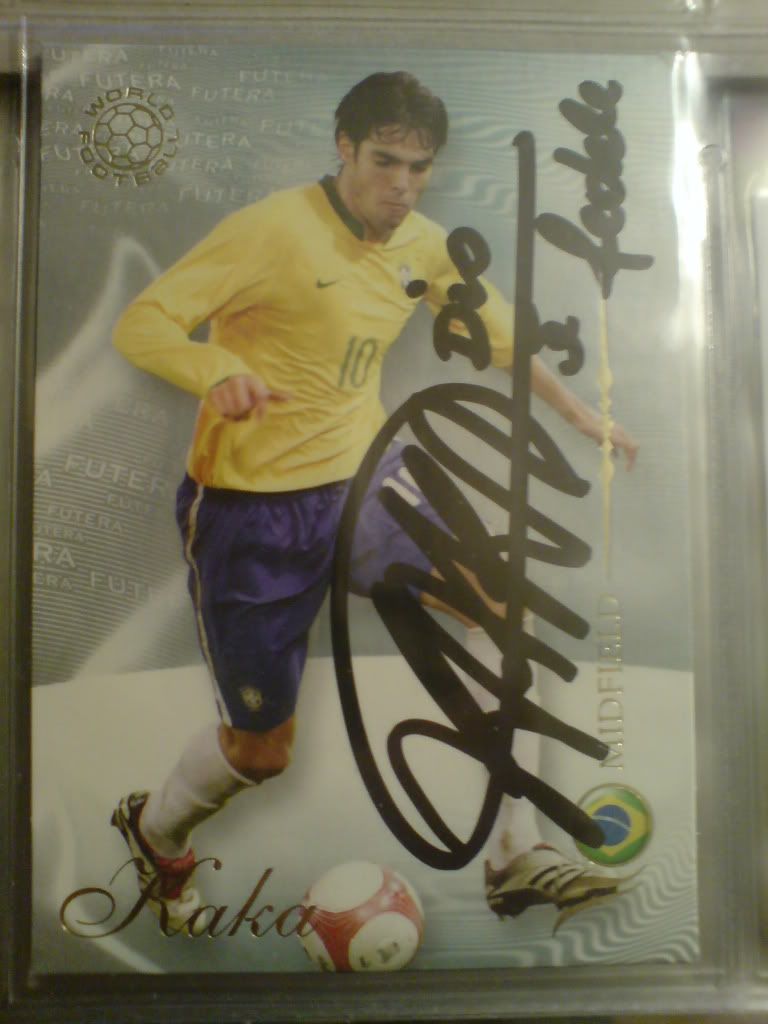 Torres, Puyol, Casillias
Won the last European Championship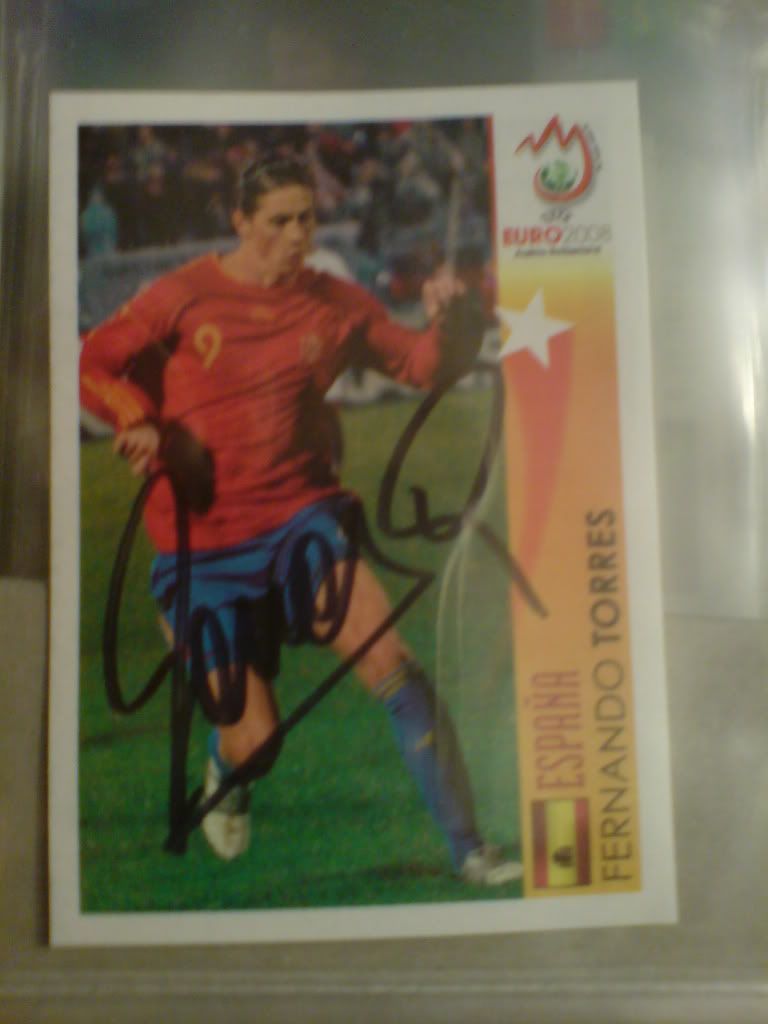 Gomez, Podolski, Schweinstiger, Lahm
Some of the biggest german Talents. Maybe one day World Champions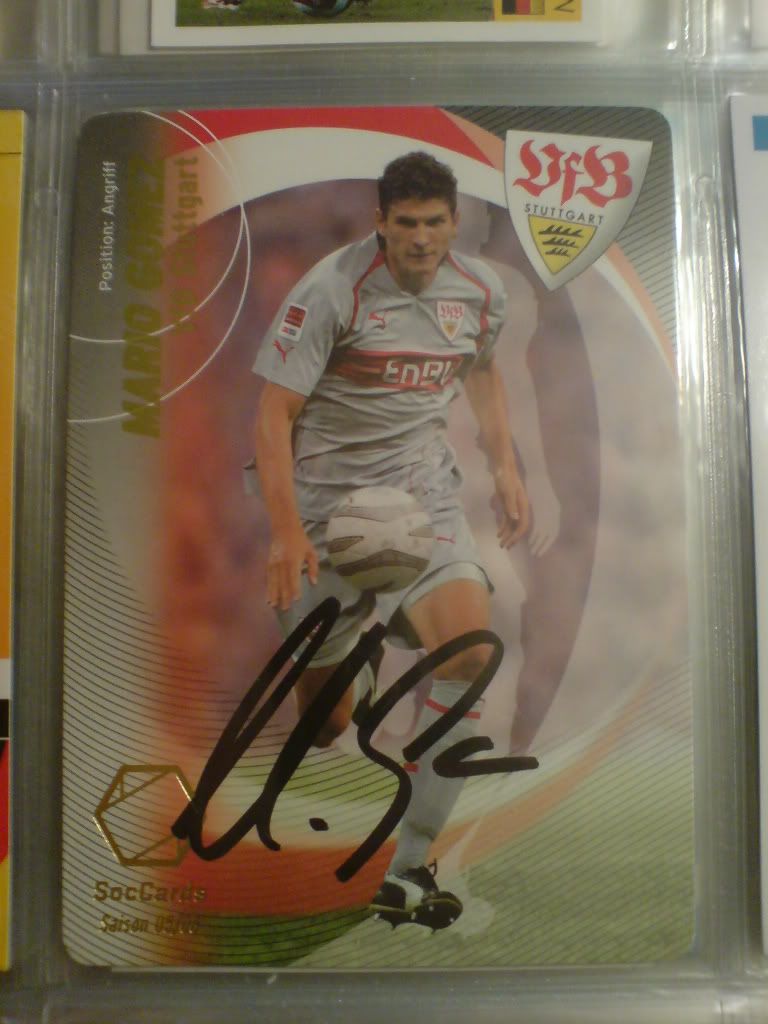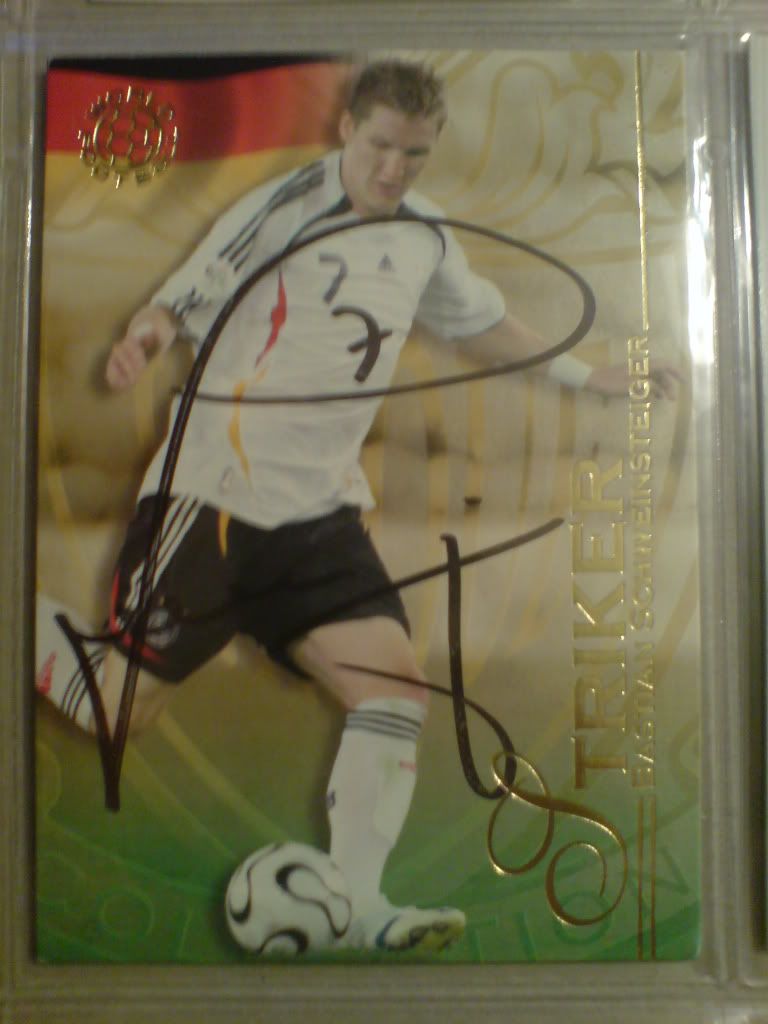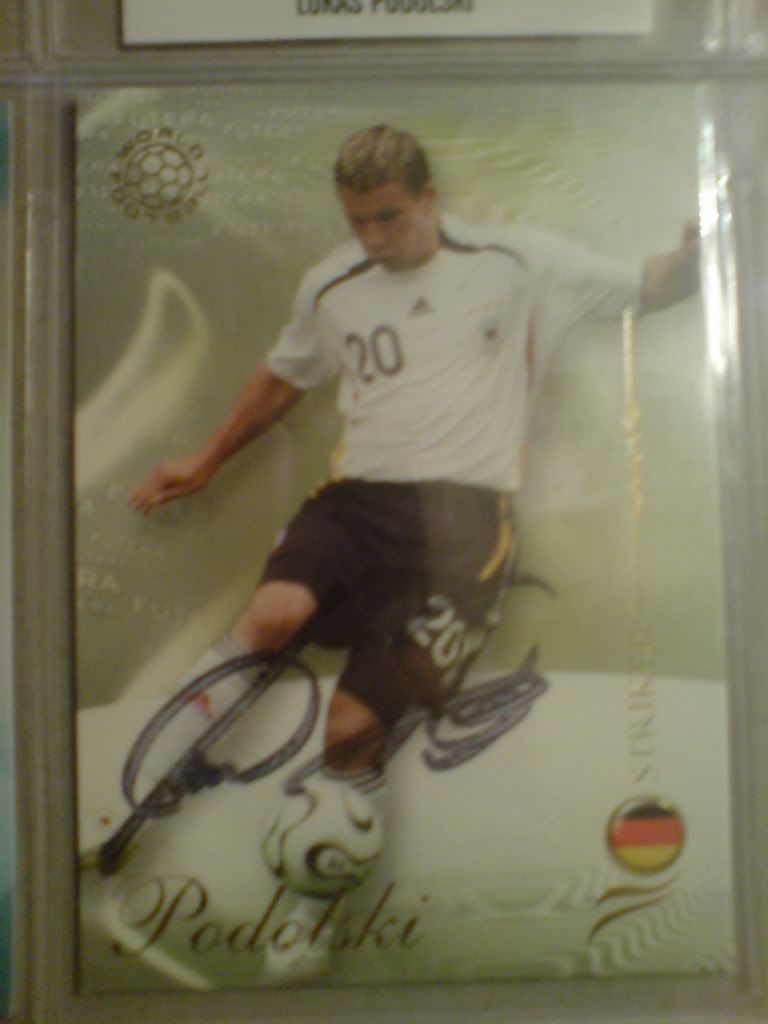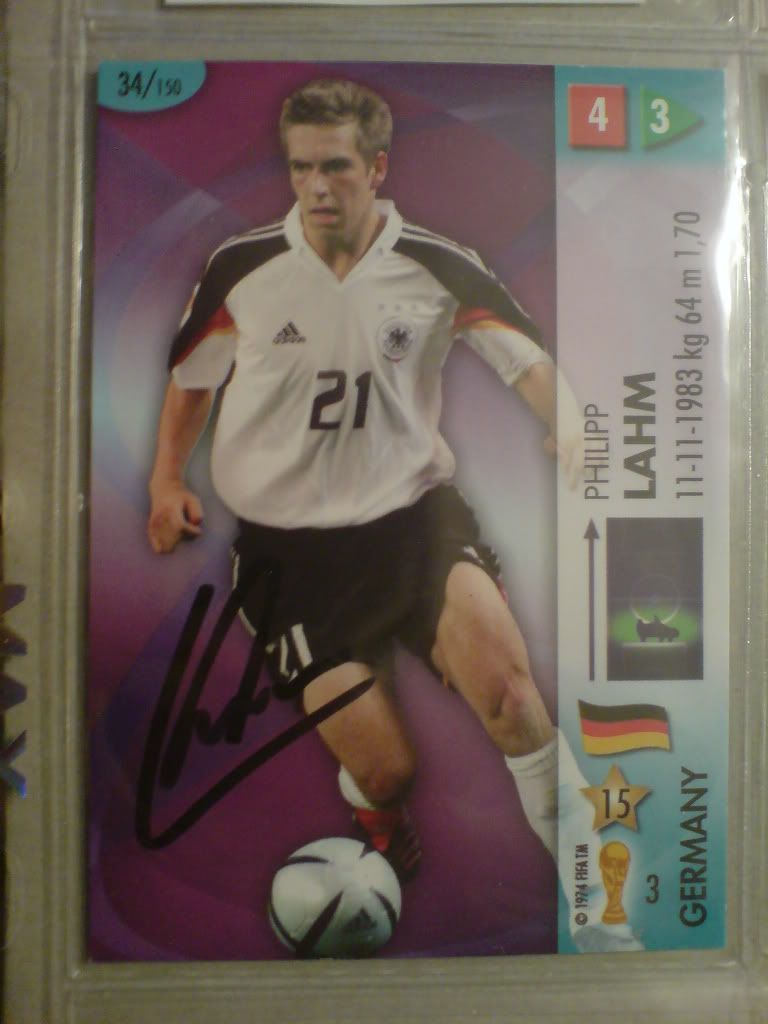 Beckenbauer, Müller
2 of the most famous german Legends, on really nice Cards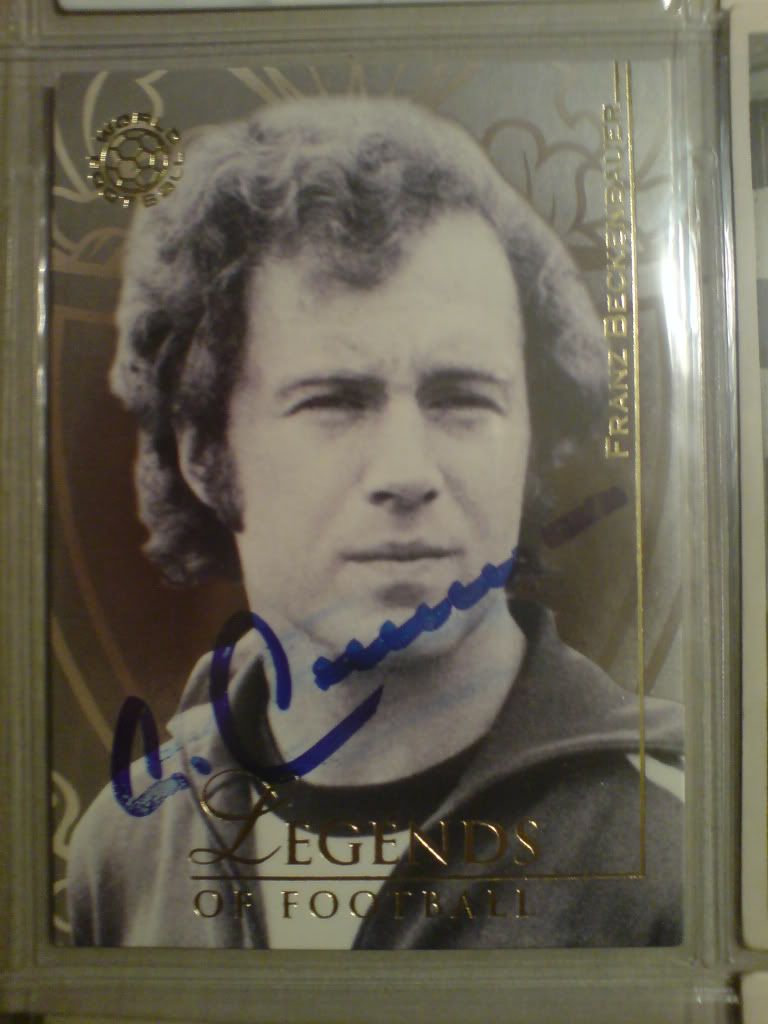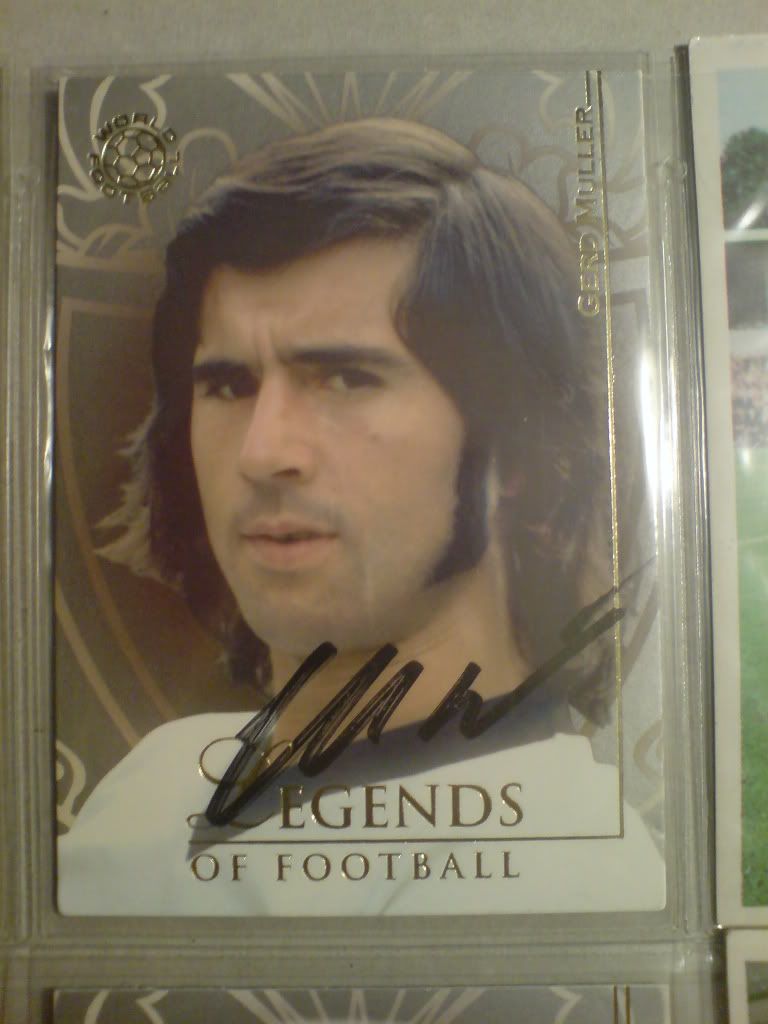 Platini, Gullit
SOme more European Legends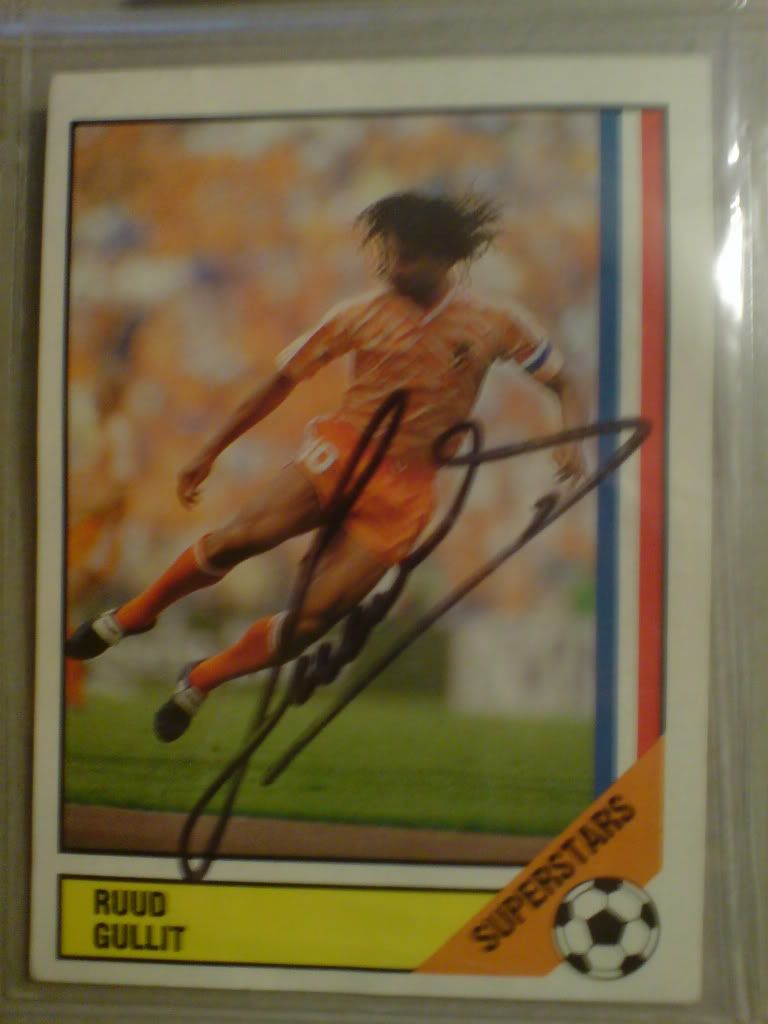 Materazzi, Camoranesi, del piero
Materazzi was knocked down by Zidane during last world cup final, Camoranesi is not that famous but really is playing with high intense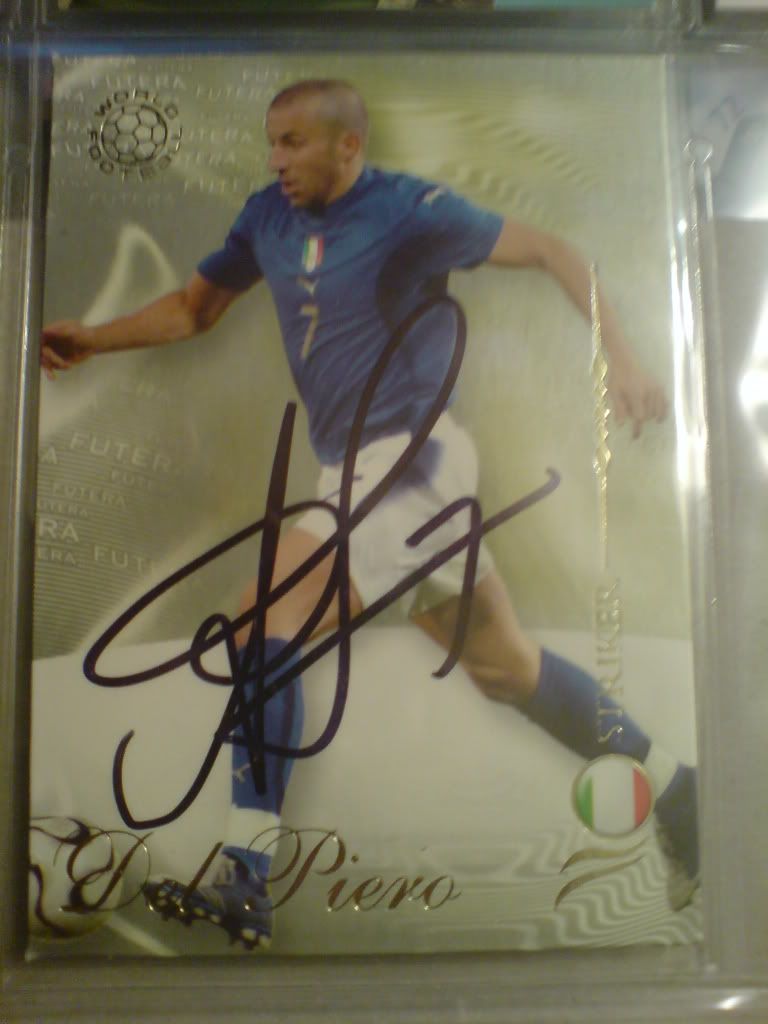 Nedved
Card design, his signature and where he put it = just looks greats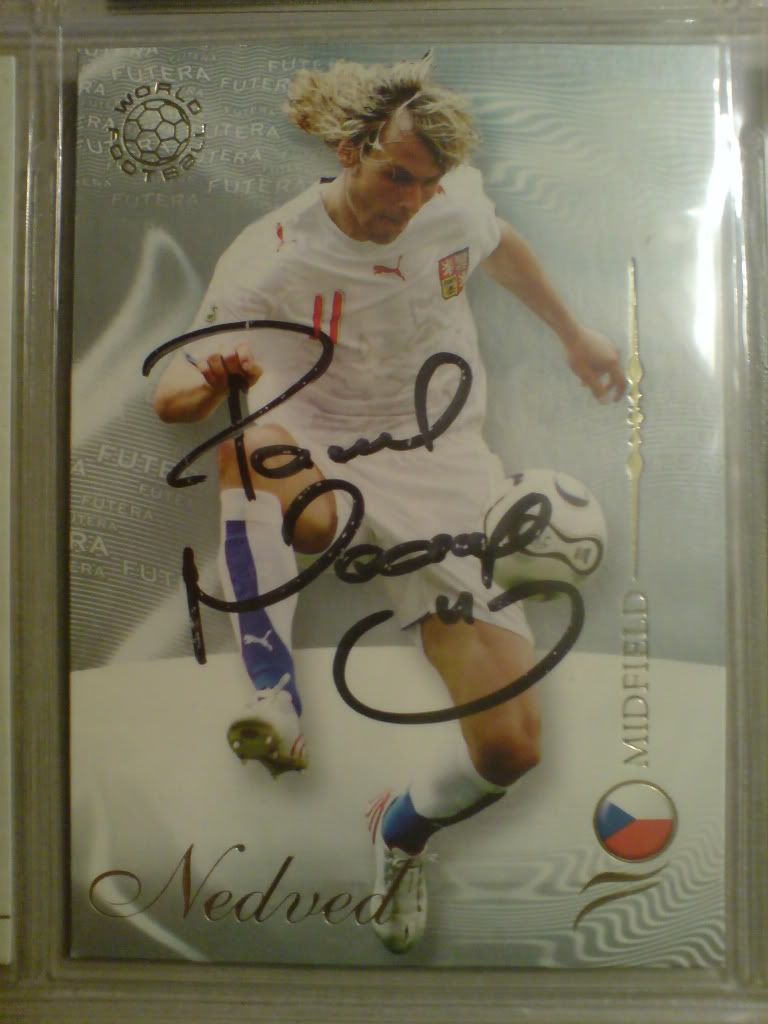 Kluivert
This is my favorite Card set. Estrellas 1996, great Design and an awesome player collection.
I am still looking for many basecards from this set and will try to get more of these signed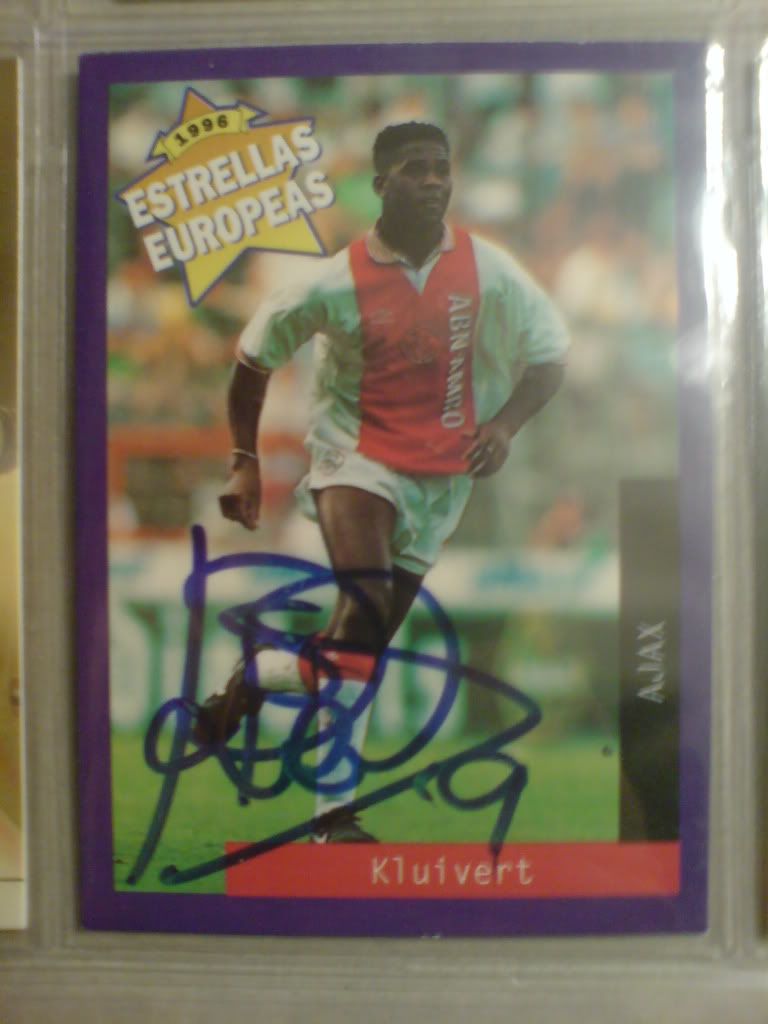 Drogba, Didier
One of the best african Strikers ever!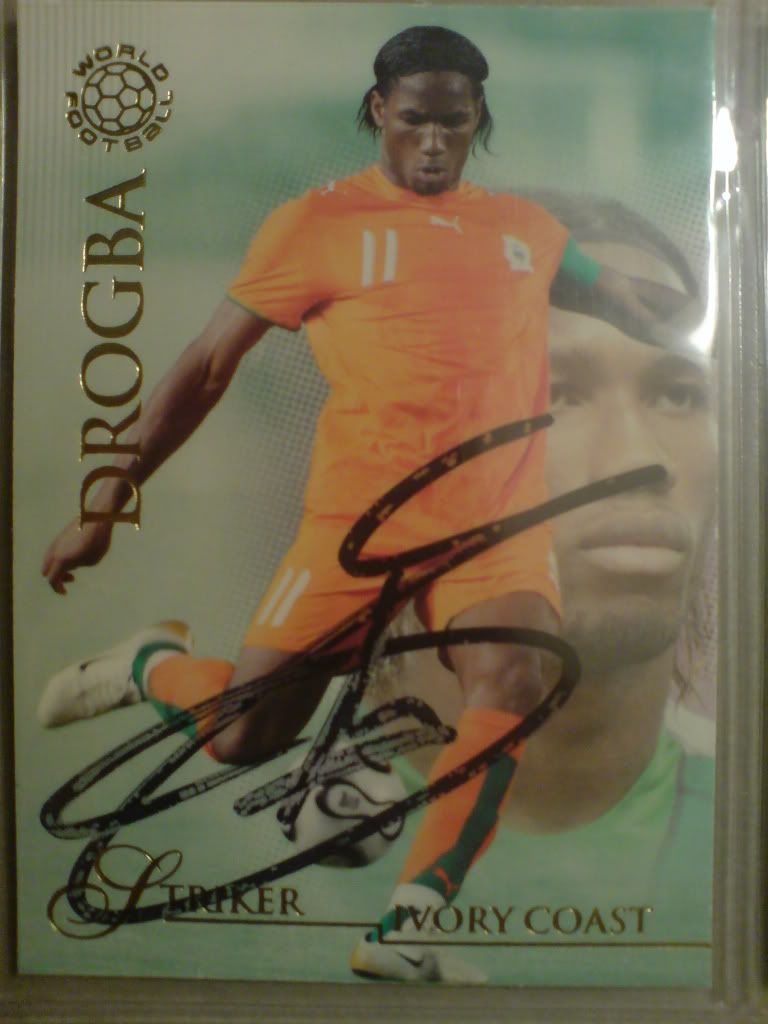 Inamoto, Junichi
This card is really special to me: Its just one of 4 Patches in Red and Black (which are the Colors of Eintracht Frankfurt :-) ) and I got it signed in Person a couple of weeks ago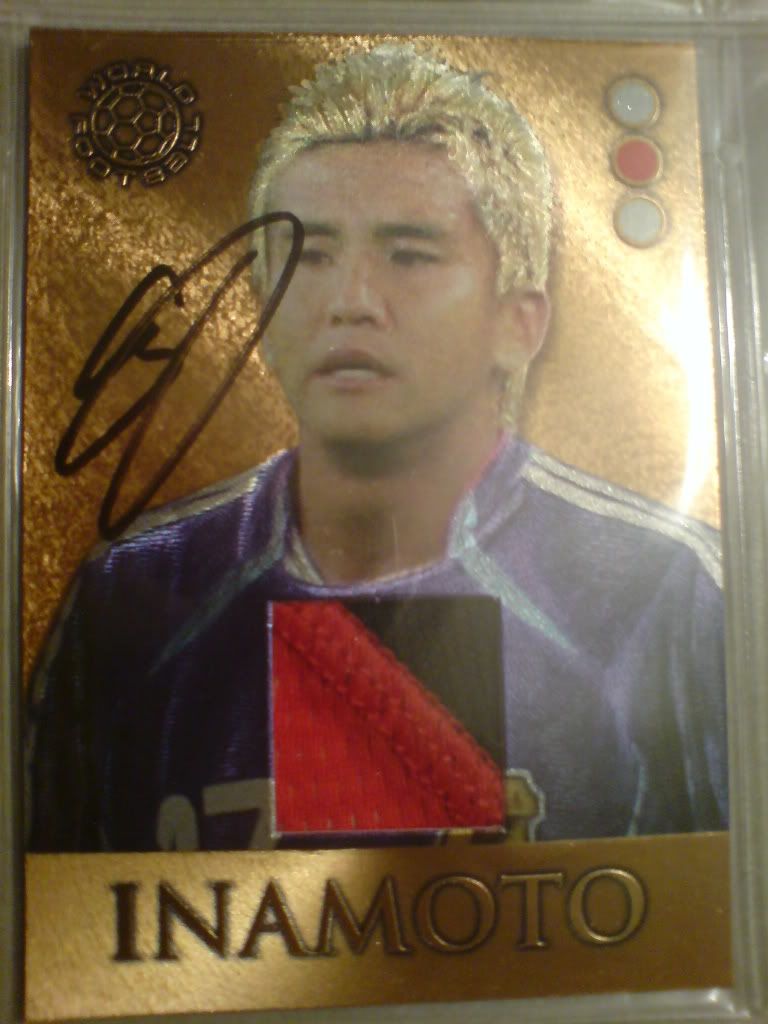 I got some Doubles, if you are intrested in Soccer AU`s, just check my Bucket:
http://s279.photobucket.com/albums/kk135...>
/>
I got them sorted by Series, if you prefer a list sorted by players names, just drop me your email with PM.

Besides AU, I might give away some of my collected "empty cards".

I am looking for Cards of many Stars, just let my know. Besides that, I am looking for on-card AU`s of some NBA Players, and AU`s of Samoa Joe, Ric Flair and Bret Hart.

08-03-2009, 04:21 AM
Any Soccer (football) PC fans??
Good time to give this thread a recent bump..The popularity of the sport has not waned... Great fan support between LA Galaxy and Barcelona. Lets start showing off all our footy cards..
User(s) browsing this thread: 1 Guest(s)