Share Thread:
07-16-2008, 04:28 PM
All Star Game Thread
morrizk Wrote:Considering the current circumstances why not a sweet non gas guzzling car? No wonder GMC can't sell a car - they need to get a clue.

That has to be the best All-Star Game I've ever seen. Not sure where it ranks all time. Tons of drama though.

This shows what's great about baseball and why it's America's past-time, and exactly why all star games never work in basketball and football.
dude I want yur banner! can I has it too pweeesee hahaha
WAR DAM EAGLE!
07-16-2008, 04:51 PM
yankeefan1988


Unregistered

All Star Game Thread
Drew may have been named MVP yes, but the player that made the most difference in the game was Martin with his great defensive plays. Had he not gotten the ball out of the dirt on McClouth's throw, Michael Young would have droven in the winning run the "easy" way and the game would've been shorter.
07-16-2008, 04:54 PM
yankeefan1988


Unregistered

All Star Game Thread
moby1776 Wrote:


I see your Michael Young cards and raise you these 8)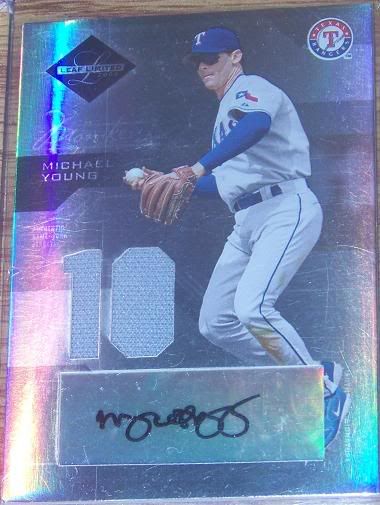 Got a Ben Sheets to match this one
User(s) browsing this thread: 1 Guest(s)