Share Thread:
02-16-2017, 08:22 PM
Epack again!!!
Hi, inspired by the epack boom thread, I decided to post my best 4 packs purchase on epack. This morning I opened these:
First pack : Rask Game Jersey and a Matt Murray Royal blue
Second pack : A Kuznetsov canvas
Third pack : Werenski YG RC
And last pack:
You guessed it: a Matthews YG.
Very happy.
Thanks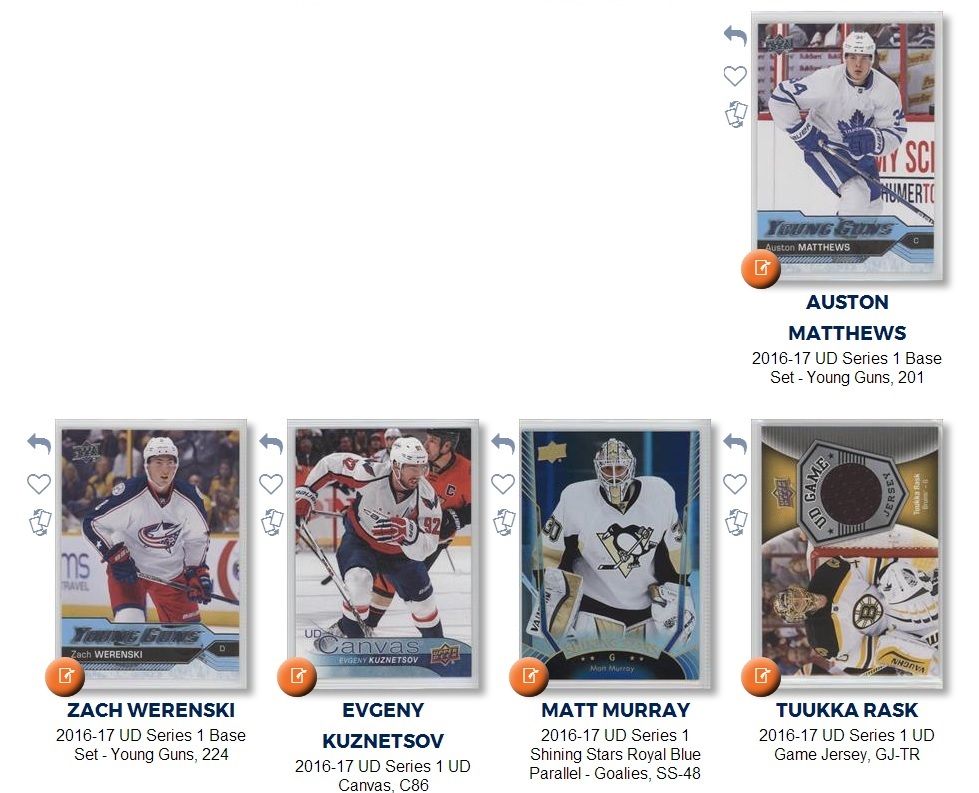 ---
I pretty much collect what I pull !


02-17-2017, 10:29 AM
RE: Epack again!!!
Nice pulls!

I tried 3 Epacks last night after the success here and got yet another YG checklist. That's 5 for me and still not Matthews YG. Pretty easy setup to transfers my cards to COMC too which was great.
02-21-2017, 06:23 AM
RE: Epack again!!!
Nice stuff
---


STAN MIKITA CUP FOUNDATIONS
MATT SMABY CUP PRINTING PLATES

BUCKET LINK
02-24-2017, 08:45 PM
rayeates
Moderator


Posts: 6,594
Joined: Mar 2010
RE: Epack again!!!
Crazy! Congrats!

Randi
02-25-2017, 12:10 AM
RE: Epack again!!!
Man, I've opened 12 ePacks and hit junk. Makes me think your hits are even better!
User(s) browsing this thread: 1 Guest(s)