Share Thread:
Museum Project Completed / Minor League to Majors
05-30-2015, 06:55 PM
(This post was last modified: 09-12-2015 04:34 PM by hlc1949.)
hlc1949
Member


Posts: 528
Joined: Dec 2002
Museum Project Completed / Minor League to Majors
I finally completed my project today. I started it in 2012 after seeing an exhibit at the Metropolitan Museum of Art. The exhibit showcased cards from the Burdick collection of Players from the Negro League who made a successful transition to the Majors. I decided to mirror the collection, and collect each card shown in the exhibit.

The last card I needed to complete my project was the 1954 Topps Henry Aaron. Nowadays, it is difficult for me to use eBay when it comes to purchasing high profile cards that are often counterfeited. I was fortunate meeting a dealer earlier this month at the White Plains, NY, County Center Show. I looked at a couple of cards, and we were able to make a deal.

My 1954 Topps, Henry Aaron card arrived today. To view the other cards in the collection, follow the link below.
http://www.beckett.com/forums/thread-1570452.html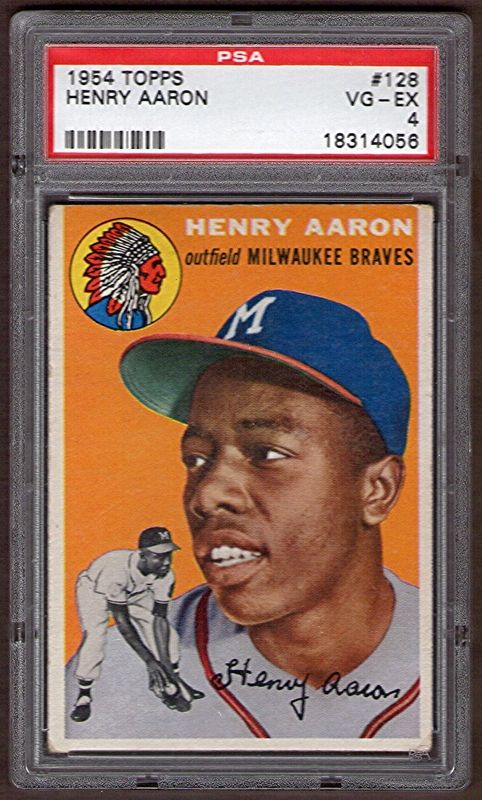 User(s) browsing this thread: 1 Guest(s)