Share Thread:
01-24-2013, 08:45 PM
(This post was last modified: 01-24-2013 08:46 PM by phinzphan1372.)
Phins PC stuff!
Stopped by LCS on the way home tonight and got a few singles and a box of limited.... Like the single hate the limited...hehe
Tannehill is /99 and the redemption is a Reuben Randall Silver Spotlight Materials
---

PC - Dolphins, Daniel Thomas, Parker, Ajayi, Jordan, Jamar Taylor, Landry & Phins 1/1's
01-24-2013, 08:48 PM
gadsden86
Member


Posts: 1,929
Joined: Jan 2001
RE: Phins PC stuff!
Nice Tannehill strata.
---
Collecting Dolphins, PSU Alumni(in college uni)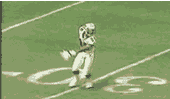 Like my Facebook page.
https://www.facebook.com/PHsportscards?ref=tn_tnmn
01-25-2013, 06:19 AM
nineof
Sr. Member


Posts: 7,880
Joined: Sep 2008
RE: Phins PC stuff!
The two Tannehill cards are sweet.
---
Currently collect: NON-SERIAL NUMBERED autos, Topps, and Topps Chrome cards of players in Bengals uniforms.
User(s) browsing this thread: 1 Guest(s)