Share Thread:
01-23-2013, 02:19 AM
RE: fan fests
Mariners! Sadly, no autos for me the company I work for was hired provide a bunch of equipment for the fest. I'll be working there will be no time to wait in line. There was talk a couple of players might try to ride our zipline, so I could possibly still meet a few of the Mariners. Fingers crossed!
---
http://www.comc.com/Users/jayohhessaych
01-23-2013, 02:49 PM
Cashbail
Jr. Member


Posts: 152
Joined: May 2012
RE: fan fests
Went to Fenway Holiday Bash and Christmas at Fenway in December.
---
Looking for numbered inserts of Manny, Nomar, Pedro and Mo Vaughn (Thanks jbel4331)

01-23-2013, 02:53 PM
rjcj2017
Sr. Member


Posts: 5,600
Joined: Nov 2011
RE: fan fests
Ugh, out here the A's and Giants fan fests are completely hit or miss for autos.

You don't know who will rotate into your "station" (Giants, we had base coach Ron Wotus twice), or you don't know what table and time slot you will get (A's — you can show up when it opens at like 9 a.m. and get a random table/time slot for like 2 p.m., with no big names.)

I was lucky enough to get Will Clark with the Giants a couple of years ago, but I'm not bothering with either one this year.

No thanks, I'll pass.
01-23-2013, 03:56 PM
RE: fan fests
Yanks fest in Tampa aka open workouts and spring training. Feels like a fan fest type deal with former players wandering around and don't have to pay as pre game work outs are on aux field outside of the stadium. Well I guess pay for parking
---
01-23-2013, 07:11 PM
RE: fan fests
Tribe rest sucked for autos as well. Only got 3 autos. The way they did it was dumb. Had 2 different groups at one time, but you had to wait in 1 line or the other. Impossible to get every ones auto
01-23-2013, 11:09 PM
RE: fan fests
(01-17-2013 11:27 PM)

mgruber2 Wrote: Detroit on the 26th!!
Good luck Mike! Do you know who all is supposed to be there? Hopefully you get some great autos!
---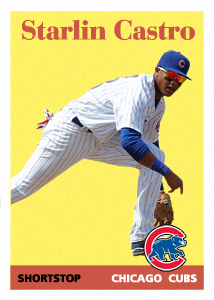 User(s) browsing this thread: 1 Guest(s)