Share Thread:
01-13-2013, 03:24 AM
RE: Help with storage
I love when people post this question... Gives me a chance to show off my pride and joy..
I built this in the garage;
- the bottom left holds about 600 top loaders
- right side is for binders
- tray holds my 55 All American set and misc ready access cards
-top Shadowbox is just a nice frame up for my PC items
- still looking for one more high end auto for the "lid" to go next to my Ali & Jimmy Stewart Autos.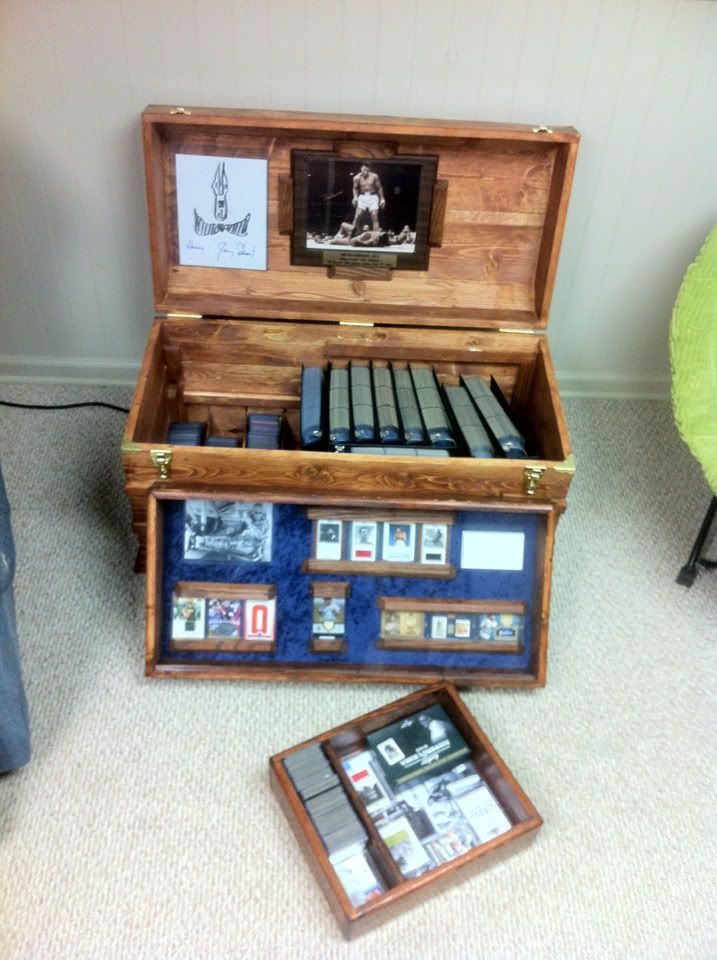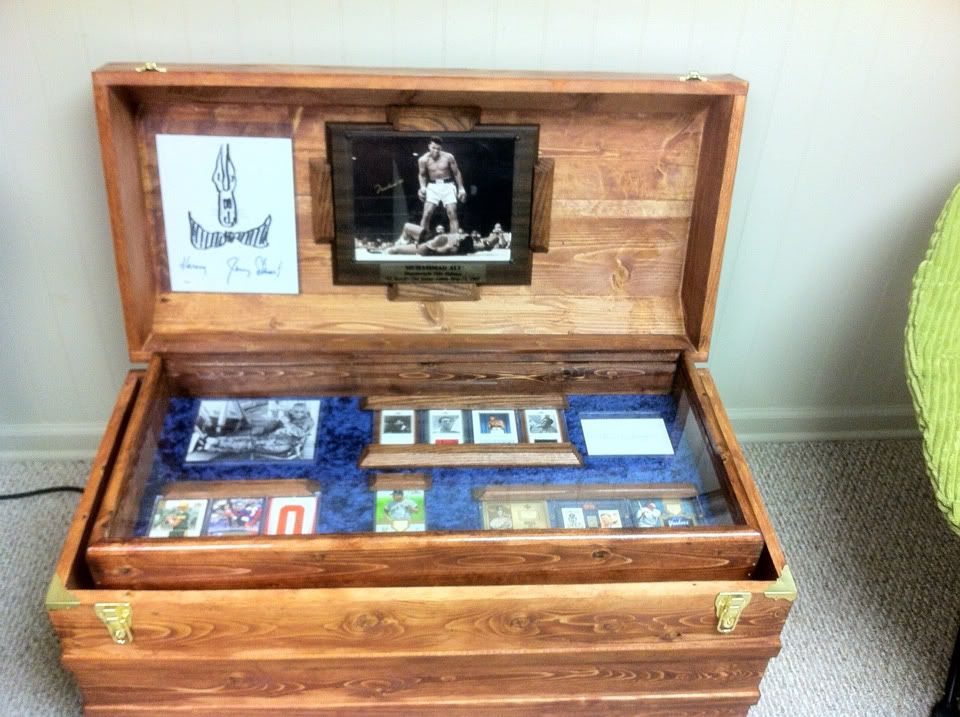 ---
Collecting Vintage football and all things Mickey Mantle.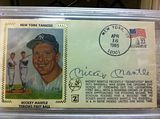 01-13-2013, 09:24 AM
RE: Help with storage
That is a great piece of handiwork, osujeffrey!
---


I collect Dirk Hayhurst.
Thank you jbel4331 for the banner!
User(s) browsing this thread: 1 Guest(s)