Share Thread:
01-01-2013, 03:34 AM
SirVolan
New Member


Posts: 26
Joined: Sep 2011
LTB. Greg Monroe
I prefer to stay away from low end gu and rookies unless you have a lot. Will work on my bucket soon so that people know what I have already. I have some trade bait but once again I can get pics later. Jeremy Lin contenders rookie auto is best trade bait available. Please let me know what you have.
01-05-2013, 05:53 PM
ndevoy
Jr. Member


Posts: 339
Joined: May 2008
RE: LTB. Greg Monroe
I have these if you are interested:

2010-11 Playoff Contenders Patches #157 Greg Monroe AU SP
2010-11 Rookies and Stars Dress for Success Materials #15 Greg Monroe/299
---
Always willing to trade for Dwyane Wade/Alonzo Mourning Cards
01-06-2013, 01:07 AM
quavis
Member


Posts: 1,846
Joined: Jul 2010
RE: LTB. Greg Monroe
Kinda pricey but...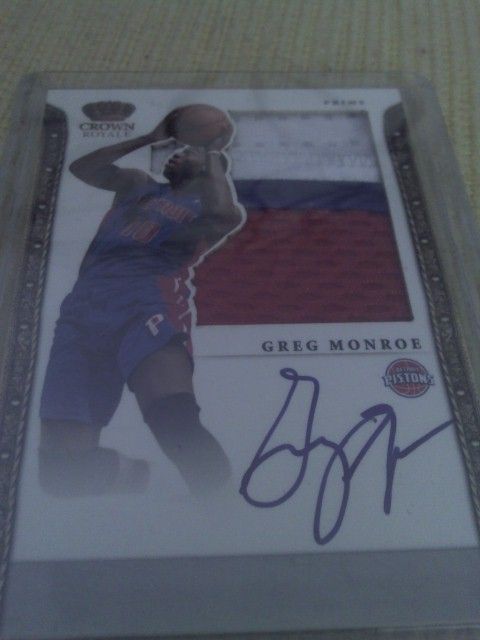 ---
User(s) browsing this thread: 1 Guest(s)