Share Thread:
11-26-2012, 11:22 AM
(This post was last modified: 11-26-2012 11:25 AM by rczubaty.)
rczubaty
Member


Posts: 658
Joined: Dec 2011
Wings Traders
FredBear here is what i have they are all added to org. Hey everyone else fred gets first shot at hese guys here. anything hes not interested in will be up for grabs.
---
UNLESS someone wants to do the entire lot for a NUGE, then Fred we might have to talk, ha ha
---
PRIMARY PC:Ryan Nugent Hopkins 83/591 listed cards
Collecting All Oilers GU/Auto/SN cards
2011-12 Artifacts Jonathan Toews collection (32)
also building sets http://www.beckett.com/forums/thread-1488853.html
11-26-2012, 11:28 AM
madmack29
Jr. Member


Posts: 264
Joined: Aug 1999
RE: Wings Traders
Offer sent for 1 card, in case it is still available.
11-26-2012, 11:33 AM
mq13
Member


Posts: 1,506
Joined: Sep 1999
RE: Wings Traders
I am interested in the Shanny Auto & the Lids Sweden Swatch. LMK if Fredbear does not need them.
---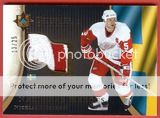 Collecting; Flyers-Red Wings-Brodeur-Cujo-Hasek-Shanahan, 04-05 Franchises Memorabilia
11-27-2012, 12:07 PM
fred bear
Jr. Member


Posts: 244
Joined: Oct 2003
RE: Wings Traders
I added some to our trade and added a comment. Let me know either by comment or PM what you're thinking. Thanks!
---
User(s) browsing this thread: 1 Guest(s)