Share Thread:
10-23-2012, 12:17 PM
(This post was last modified: 10-23-2012 12:22 PM by sconnienation3.)
Entire Collection FS
Yes, a sad day indeed. But necessary. I am working on getting prices listed for everything, but have started with the bigger ones...Send offers. Thanks.
A sampling...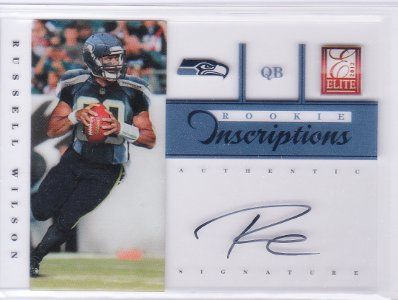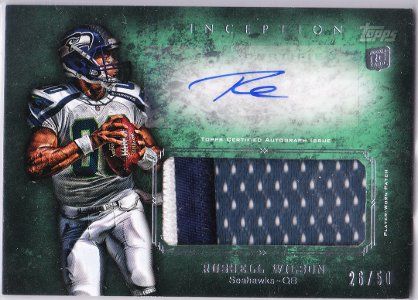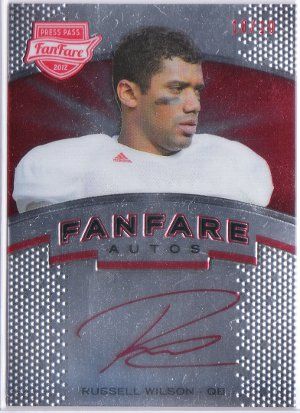 ---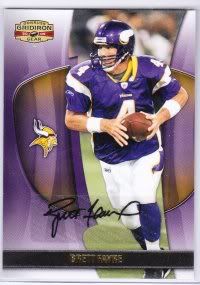 ---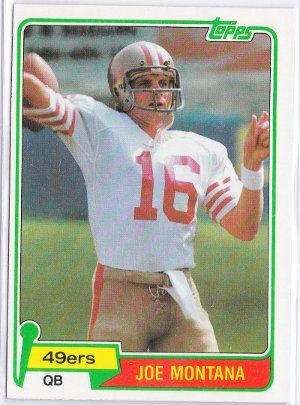 ---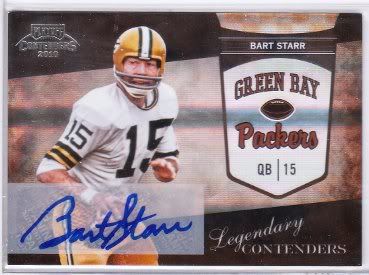 ---
Plus lots and lots of lower-end stuff in my Org/bucket. Please help me out. Thanks.
---
Always interested in any Wisco alums I don't have.

The Wisconsin Collection
10-23-2012, 12:22 PM
favre3mvp
Sr. Member


Posts: 2,820
Joined: Mar 2007
RE: Entire Collection FS
SWEEET!

PM prices for the randall cobbs gold and Limited
Any other packers?
---


Collect: Aaron Rodgers, Mike Evans, & Felix Hernandez,
"2 rules for success. #1 Dont tell them everything you know."
http://photobucket.com/4TRADEFAVRE3MVP
10-23-2012, 12:48 PM
alanch
Sr. Member


Posts: 1,746
Joined: Oct 2004
RE: Entire Collection FS
Sad to hear man.
Please PM a price on the following:
Jim Leonhard Dual Auto
Hornung Stadium Seat
Hornung/Gregg Dual Patch
Sterling Sharpe Legends Patch
Driver Gridiron Patch
Any other Leonhards you have.

Thanks!
---


-Banner Courtesy of rogue655-

Top 3 Jim Leonhard Needs:
2005 Longevity Holofoil /25
2005 Longevity True Green /100
2009 SPx Super Scripts Autographs Eight /8

ALSO COLLECTING JOEL EFFERTZ - BASEBALL
10-23-2012, 01:35 PM
bigtrip18
Sr. Member


Posts: 2,693
Joined: Mar 2005
RE: Entire Collection FS
So what happened? Aside from wanting to make a bunch of money selling great cards?
---


PhotoBucket

Top 5 Auto Needs
1. Forrest Gregg
2. JJ Watt (Wisconsin Uni)
3. Jim Ringo
4. Tony Canadeo
5. Ray Nitschke
10-23-2012, 01:39 PM
solid133
Member


Posts: 546
Joined: Sep 2005
RE: Entire Collection FS
PM me a price on that sexy Wayne/Gore Dual Auto
---
My Site

2011 Super Collecting Brandon Harris 116/181 64%
Still looking for Brandon Harris Chrome Superfractor among others!!
10-23-2012, 01:51 PM
RE: Entire Collection FS
Sorry to see you leave.......How much on the Lambert? And maybe the faulk and the favre?
---


Bucket
Collecting CURRENT Raiders....Carr, Mack, Bo, brown ++
10-23-2012, 04:08 PM
gjhobbs
Member


Posts: 1,383
Joined: Aug 2012
RE: Entire Collection FS
Definitely sorry to see you having to leave. Can you give me prices on the Wilson autos. I'm interested in all of them
---


http://s274.beta.photobucket.com/user/bu...de%20items - click link for photobucket

DO NOT TRADE LIST:

FREDDYLOVESSHAUNA
10-23-2012, 04:24 PM
pbean
Sr. Member


Posts: 4,589
Joined: Aug 2009
RE: Entire Collection FS
dude ..... what's up ???
shoot me a PM when you get a chance
---
http://s157.photobucket.com/home/pintojk
10-23-2012, 04:53 PM
RE: Entire Collection FS
(10-23-2012 04:40 PM)

sconnienation3 Wrote: So the wife and I realized exactly how much I've spent on cards in the past year or so. Needless to say, it's too much. Not that I can't afford it--just that there's plenty of other stuff that the money would have been better spent on, you know. So it's time to take a step (or three) back, unfortunately. I'll probably still be around, but not really collecting much any more--just can't generate a lot of new stuff via trade with the same old stuff I have, especially after I sell off a bunch of the high-enders.

It's only cardboard, right? Life's much more important.

I've got several Barry patches with your name on em if you want.

Thanks,
brendan
Honestly, I'm stunned. Another great collector and board contributor going. It's very discouraging.
I do understand family is everything, but it still makes me sad.
---


Cris Carter Collector 1660/2351
John Randle Collector 349/568
Pro Set Collector

http://s696.photobucket.com/albums/vv327...e%20Cards/
10-23-2012, 04:58 PM
pbean
Sr. Member


Posts: 4,589
Joined: Aug 2009
RE: Entire Collection FS
(10-23-2012 04:40 PM)

sconnienation3 Wrote: So the wife and I realized exactly how much I've spent on cards in the past year or so. Needless to say, it's too much. Not that I can't afford it--just that there's plenty of other stuff that the money would have been better spent on, you know. So it's time to take a step (or three) back, unfortunately. I'll probably still be around, but not really collecting much any more--just can't generate a lot of new stuff via trade with the same old stuff I have, especially after I sell off a bunch of the high-enders.

It's only cardboard, right? Life's much more important.

I've got several Barry patches with your name on em if you want.

Thanks,
brendan
know the feeling bud
but remember, you don't have to spend large to still come here and play
I'll send a PM your way ..... LMK
---
http://s157.photobucket.com/home/pintojk
User(s) browsing this thread: