Share Thread:
10-07-2012, 03:23 AM
RE: Nice Job Braves Fans
I laughed a little bit when i read a guy with the name phillie in his id say he had nothing at stake in the game. Other than the fact he;s a phillies fan. I think it was a poor call. it was called very late, and the ball was pretty deep to be called for the fly rule. As a Mets fan its nice to see the Braves lose, but I never like seeing a team lose like that. Of course the Braves errors screwed them over as well. One of the players backed away from the ball because they were confused which one was going to catch it. I don't know what game you watched if you actually think they dropped that intentionally.
http://youtu.be/SuuCD5IWchs
---
I ship trades out within 2 business days with DC. If you have less than 20 feedback you're sending first. Please don't ask me to check your org if you're not going to respond. Enjoying the boards again one ignore list addition at a time.
10-07-2012, 03:26 AM
uvaspina
Member


Posts: 1,745
Joined: Sep 2011
RE: Nice Job Braves Fans
(10-07-2012 03:10 AM)

phillies816 Wrote: I criticize the idiots here and will criticize the idiots in Atlanta too. I hope you are not endorsing throwing things on the field last night. It should never happen period.
I agree with you and was just joking about the rich history of fan misbehavior in Philly. -There's no reason for things to be thrown on the field. Ever.
-(To the other posters) Make no mistake though. This was a terrible misapplication of the infield fly rule. No one has ever seen the infield fly called on a fly ball to the middle of the outfield. -A call subject to the infield fly is supposed to be immediately apparent and called right away. Not five seconds later, after the shortstop races out to the outfield, and is backpeddling calling for the ball. The rule is intended to prevent fielders from intentionally dropping the ball to get a double play. There was no need for the rule to be applied under these facts.
---

Always looking for Verlander, Cabrera, Maybin, Mike Stanton (marlins), and Avisail Garcia.
*TRYING TO COMPLETE MY VERLANDER ROOKIE COLLECTION. 44/47. ONLY 3 TO GO!*
10-07-2012, 03:28 AM
(This post was last modified: 10-07-2012 03:37 AM by phillyfan54.)
RE: Nice Job Braves Fans
(10-07-2012 02:10 AM)

phillies816 Wrote: I really hope you are kidding with this statement. Phillies fans are some of the biggest front runners around. During the lean years at the Vet you could lob hand grenades in alot of sections and not hit anyone. In 2004 when the CBP opened I literally couldn't give away seats in section 125 (behind home plate). Why? Because the Phillies sucked and no one wanted to go. The Phillies get good and all the sudden the ballpark is filled over capacity. The Phillies didn't do so well this year and while the ballpark was filled because the seats were already sold, the TV ratings fell 29%. Why? Because for more than half the season the Phillies sucked. Sounds like a good number of front runners to me.
Attendance is always gonna be better when you're winning anywhere you go. The thing with Braves fans is that they don't show up even when they're winning. They have had many playoff games where they didn't show up. CBP was filled most games this year even though they were out of it
---
There are idiot fans everywhere. The National media loves to report about it when it happens in Philly. We still got to hear about throwing snowballs at some guy in a raggedy old Santa suit back in the 60s, let it go! The entire LA fan base doesn't get thrown in with that incident that almost killed the SF fan. There are several example like that all over the country that get swept under the rug, it's a witch hunt by the national media against Philly sports fans.
---
http://s767.photobucket.com/albums/xx317/jumcnabb5/
10-07-2012, 04:16 AM
(This post was last modified: 10-07-2012 04:18 AM by Phillies_Joe.)
RE: Nice Job Braves Fans
Was just stating that Braves fans don't support thier team even when they win.
Philles didn't "stink" in the early 2000's....they had no players people identified with or really had a passion for until 2005-2006 except for J-Roll.
The Vet was a toilet.....Rats, bad food, poor site lines. Starting in 1971, to 10-15 games a year (mostly 700 Level General Admission when I was young - only 50cents) and there was usually a decent crowd for a 60,000+ stadium.
Throwing anything is idiotic....no matter where or for what reason (I will say though that the Santa Philly fans pelteted with snowballs was drunk & his outfit was really really bad....remember it was 1968)
MLB had a great debate on the call....even showed an almost exact play this year between Phils & Cubs where Castro was at almost the exact same spot as the shortstop last night. Infield fly was called....only difference is Castro caught the ball.

Congrats to Chipper on a great career....sorry last night happened.

Just don't Taser me!!!!!!!!
10-09-2012, 04:35 AM
krykslr
Member


Posts: 1,086
Joined: Aug 2010
RE: Nice Job Braves Fans
To address the "Braves fans don't support their team even when they win" statement.....Braves fans aren't centrally located in Georgia like many other teams' fanbases are. I, for example, live in Ohio....just because I can't make a trip to Atlanta for the games doesn't mean I don't support my team.

The reason for this is the Braves had national broadcasting of every game on TBS for years when Ted Turner was involved. People across the country could watch every Braves game. Don't you think a combination of years of solid success through the 90s and 2000's plus national broadcasting would make fans of people who aren't necessarily in Georgia?

We see the same thing with the Cubs and WGN. The Cubs have a nationwide fan base simply because they can be watched regularly on TV.

Now, before anyone makes the argument of "well, the Cubs always fill Wrigley Field, why can't the Braves then?"......let's look at that:

1. Chicago population: approx. 2,700,000, Atlanta population: approx. 432,500---Atlanta just doesn't have the population that a team in a larger city has.
2. Wrigley Field is an experience, and quite honestly, it's a tourist attraction with the vintage feel, the ivy on the wall, etc. People go to experience Wrigley.

You can't judge a team's fanbase simply on the number of butts in seats. That's just not the way it works.
---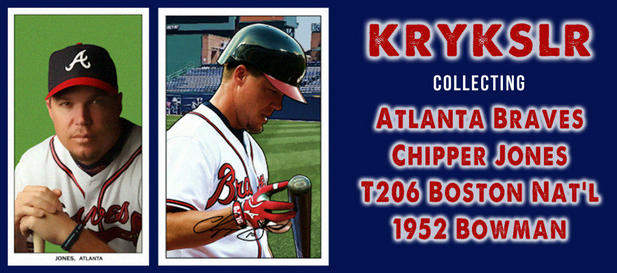 10-09-2012, 05:50 AM
jasonmj
Member


Posts: 593
Joined: Apr 2010
RE: Nice Job Braves Fans
I hate what they did in Atlanta that night! Was it the "right" call???....by the book, perhaps. Should it have been made????? No... but it was ......so have more class!

If Armando Galarraga can take it in stride when a very bad call blew his perfect game then the Braves fans can certainly handle a missed call like that.

Fact is; the call was made before the ball hit the ground and was at least 20 feet in the air. So the ball hit the ground was not relevant.

I would have loved to see Prado come to the plate with the bases loaded. He hits like .333 with the bases juiced. It didn't happen.
---
X
10-09-2012, 08:53 AM
(This post was last modified: 10-09-2012 08:59 AM by capncush.)
capncush
Member


Posts: 966
Joined: Oct 2008
RE: Nice Job Braves Fans
there are 30 teams in the league. Fans of all 30 of them would have had the same reaction or worse to the same call. get off your high horses...

yes, i was someone who threw a lot of the garbage...
---

Don't Click Here.
10-09-2012, 09:11 AM
RE: Nice Job Braves Fans
I have umped before, and the rule says it is a ball that can be caught by an infeilder without extraordinary effert, aka a routine pop fly. There is no mention of the ball having to be in the infeild. I agree with the actual call, however it was poorly exicuted and they should have called it way before they did.
---

LOOKING FOR 2011 TOPPS UPDATE ALL STAR JUMBO PATCHES OF YOUK!
Bucket http://s873.photobucket.com/albums/ab292/20youksox
Current Youkilis Count:591/1980- 29.85%
10-09-2012, 09:16 AM
RE: Nice Job Braves Fans
Phillies suck. And yes that is all I'm going to say.
---
Collecting: Steve Smith (Panthers), Deangelo Williams, Jonathan Stewart, Luke Kuechly, Andruw Jones, and Brian McCann

10-09-2012, 10:01 AM
rjcj2017
Member


Posts: 2,368
Joined: Nov 2011
RE: Nice Job Braves Fans
I went to an NFL game for my dad's birthday last December ... saw fans openly giving the finger and yelling F-U to anyone wearing the other team's jersey ... smelled pot smoke ... heard the dad in front of us yelling "F-U, f-gg-ts" to the referees — with his two young sons sitting next to him.

I'm far from a prude or a geek or whatever you want to call it, but the atmosphere was so hostile and unenjoyable — even though my team won, heh heh, shutting up the thousands of idiot fans — I will probably never go to another NFL game.

And no, I wasn't wearing my team's jersey or even cheering for them, I didn't want to deal with the bulls--t, so I wasn't part of the problem.

I was just amazed at the lack of basic adult behavior.
User(s) browsing this thread: 1 Guest(s)