Share Thread:
09-04-2012, 04:06 AM
rczubaty
Member


Posts: 658
Joined: Dec 2011
RE: 5 Packs of PRIME- scans
whod you get for base? where are you hearing that it is sold out?
---
PRIMARY PC:Ryan Nugent Hopkins 83/591 listed cards
Collecting All Oilers GU/Auto/SN cards
2011-12 Artifacts Jonathan Toews collection (32)
also building sets http://www.beckett.com/forums/thread-1488853.html
09-04-2012, 04:32 AM
RE: 5 Packs of PRIME- scans
Its probably sold out from the factory just like most anticipated products are but you can still buy boxes & cases from places like DACs etc and most LCSs just buy them from 2nd had distributors after they are sold out. CR was the same, yet when I went to the Chicago Spring Expo it was EVERYWHERE and I bought my boxes for $80 for a vendor that had prob 10 cases of the stuff.
---

Check us out for PC cards, cards for trade & cards for sale
09-16-2012, 02:14 PM
dragik
Member


Posts: 646
Joined: Nov 2005
RE: 5 Packs of PRIME- scans
Would really like a shot at the Datsyuk Russian triple jersey and the Nyquist. LMK!
---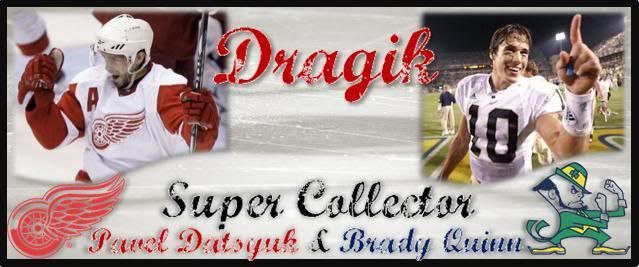 http://s49.photobucket.com/home/dragik420/index

Datsyuk 1 of 1's: 19
09-17-2012, 05:55 AM
RE: 5 Packs of PRIME- scans
I'm interested in that Ducks card
---



Collecting
2010-11 SP Authentic Future Watch Autos 30/62 = 48.38%
Cam Fowler Count: 32

Photobucket Link
http://photobucket.com/DucksFan87
09-18-2012, 01:16 AM
rayeates
Moderator


Posts: 4,732
Joined: Mar 2010
RE: 5 Packs of PRIME- scans
Very nice stuff, Ryan! Congrats on the amazing PC hits!

Randi
---
Jaroslav Halak-254/727=34.9%
2011-12 Panini Prime Namesakes-Jaroslav Halak
Have H-A-A-K, Need L

09-23-2012, 12:35 PM
afff
Member


Posts: 1,131
Joined: Jan 2005
RE: 5 Packs of PRIME- scans
i would say that you had some nice hits and a few good additions to your PC
User(s) browsing this thread: 1 Guest(s)