Share Thread:
08-28-2012, 05:48 AM
(This post was last modified: 08-29-2012 07:18 AM by mpekar.)
mpekar
Sr. Member


Posts: 3,278
Joined: Jan 1999
Lots of stuff FT---scans
Looking for anything that catches my eye.
---
---
---
1999 PLAYOFF TERRELL DAVIS SALUTE AUTO SET--
COMPLETE SET--ONLY TRADING AS A SET:




2004 SWEET SPOT ROOKIE HELMET AUTO SET --
COMPLETE SET--:
TOTAL BV $1775. Looking for $1300-$1500 in tradebait
08-28-2012, 09:04 AM
RE: Lots of stuff FT---scans
Open offer sent lmk Thank you
---
Always looking for Gordon Beckham, Matt Forte, Alshon Jeffery, Chris Sale, Anthony Rizzo, Jared Mitchell, and other Chicago sports Rookies, Autos, and Game Used. All offers will be answered Thanks for Looking and Happy Trading!!
08-28-2012, 03:35 PM
sdbolts
Jr. Member


Posts: 412
Joined: Feb 2011
RE: Lots of stuff FT---scans
check me for the peyton highlight zone jersey card..thx
---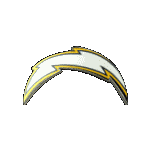 08-29-2012, 12:51 AM
(This post was last modified: 08-29-2012 12:52 AM by mpekar.)
mpekar
Sr. Member


Posts: 3,278
Joined: Jan 1999
RE: Lots of stuff FT---scans
(08-28-2012 09:04 AM)

collector57 Wrote: Open offer sent lmk Thank you
returned--thanks
---
(08-28-2012 03:35 PM)

sdbolts Wrote: check me for the peyton highlight zone jersey card..thx
pm sent
---
PHOTOBUCKET:
http://s1147.photobucket.com/albums/o559/dap32/

Email:
mike_pekar@yahoo.com
User(s) browsing this thread: 1 Guest(s)