Share Thread:
08-09-2012, 10:50 PM
Zzeebb
Jr. Member


Posts: 202
Joined: Mar 2012
Score and Topps Blasters
I've opened a few Score, I really like it this year. Here's a few of the better cards. Luck is Glossy, Ryans is #23/32 which I thought was cool. I have a ton of Gold Zone and Scorecards as well.
Topps was blah, not real thrilled, the reprints were probably the best cards I got.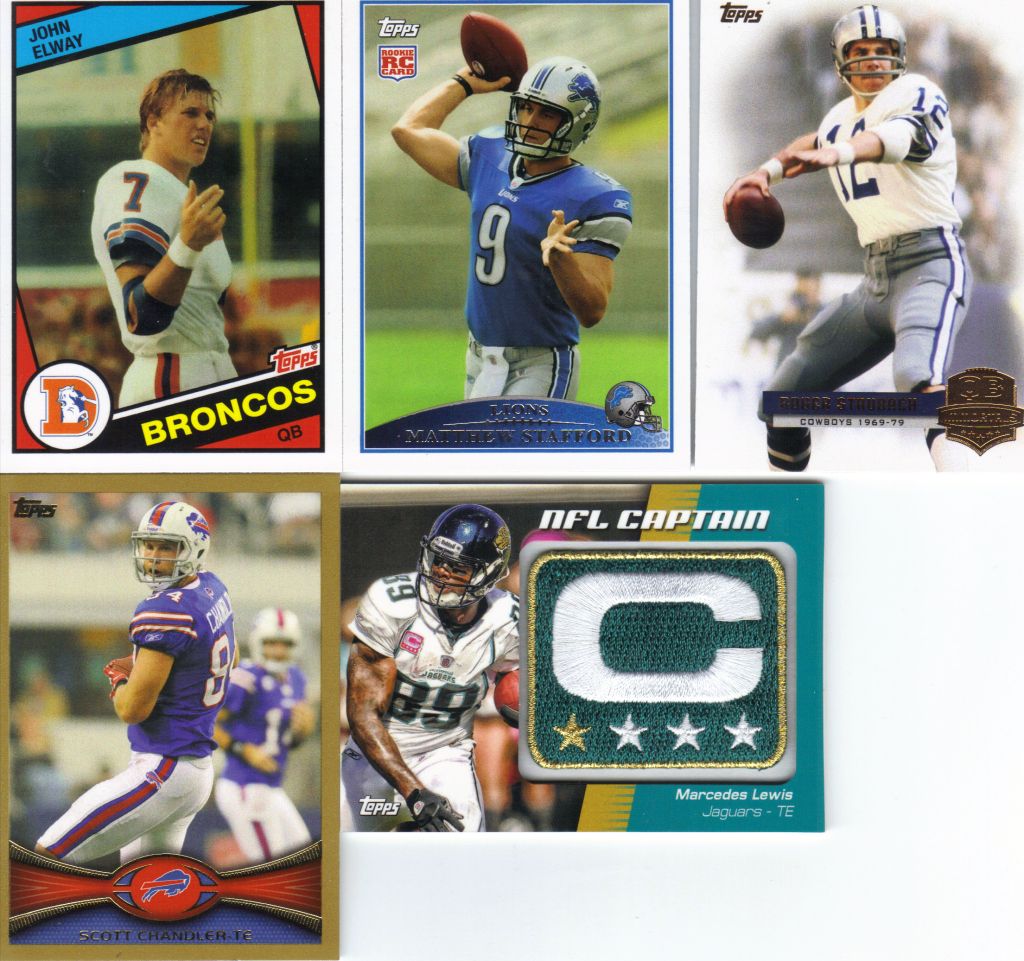 Everything will be for trade eventually. Also if you are doing the Score base set let me know I can probably help you out.
---


I work 3rd shift, so it might take a day or two to get back to you. Trades usually don't get mailed out on Tuesdays-Thursdays. Thanks!
My Bucket
http://s1057.photobucket.com/albums/t389...r%20trade/
08-10-2012, 02:26 AM
RE: Score and Topps Blasters
Nice martin auto
---


STAN MIKITA CUP FOUNDATIONS
MATT SMABY CUP PRINTING PLATES

BUCKET LINK
08-10-2012, 03:55 AM
ZSDOne
Jr. Member


Posts: 272
Joined: Feb 2012
RE: Score and Topps Blasters
Nice Ryan artists proof and you can't go wrong getting an auto of a First Round running back - especially at $10 a blaster.
User(s) browsing this thread: