Share Thread:
07-16-2012, 05:29 PM
(This post was last modified: 07-16-2012 05:34 PM by petesahuttt.)
My wonderful mailday
Had a nice stack of envelopes to rip, here are some of the highlights:
The Alonso 2011 Black border is a blank back that goes nicely with the others I've picked up. Also got in my first 2 NNO's from 2012, Morneau and Ramirez, and a few insert mini's from 2001 Private Stock, these #'d ones don't pop up all that often so I was happy to snag 3 from the same seller.
Also just picked up this nice lot:
http://www.ebay.com/itm/380455307667?ssP...500wt_1180
---
07-16-2012, 07:50 PM
rob024420
Member


Posts: 1,869
Joined: Jan 2009
RE: My wonderful mailday
Good looking minis
---

On every tombstone is two numbers separated by a dash. The day you were born and the day you died. All that matters is how you live that dash.
07-16-2012, 09:16 PM
RE: My wonderful mailday
Kinda funny how that guy's name is Ginter haha, even though it's not A&G
---

Collecting Reds and A's (especially Joey Votto, Bronson Arroyo, and Josh Reddick)
07-16-2012, 09:41 PM
RE: My wonderful mailday
And the collection grooooooows!! Congrats Pete.......sweet cards!!
---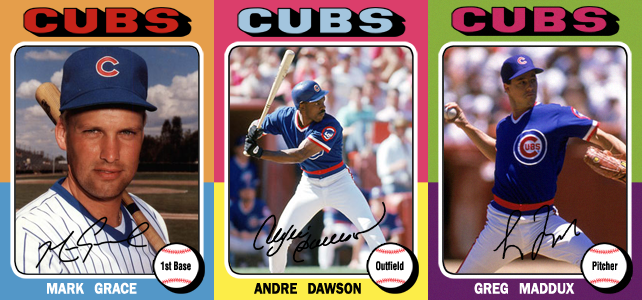 a big shout out to jbel4331 for the AWESOME '75 cards!!
PC:TRIBUTE & HERITAGE & CHROME.GRADED '75 TOPPS & VINTAGE
User(s) browsing this thread: 1 Guest(s)