Share Thread:
06-18-2012, 10:52 PM
(This post was last modified: 06-18-2012 10:55 PM by arabiansnowgriz.)
BGS RESULTS
I just received my BGS submission back today. I was happy with most of the grades. I like to guess what grade each card would get before I send them in...Adds a little fun/competition (with myself) Thanks for looking.
First, is my only Non-MJ out of the group.
Now The MJ's, Starting with some mid level 90's inserts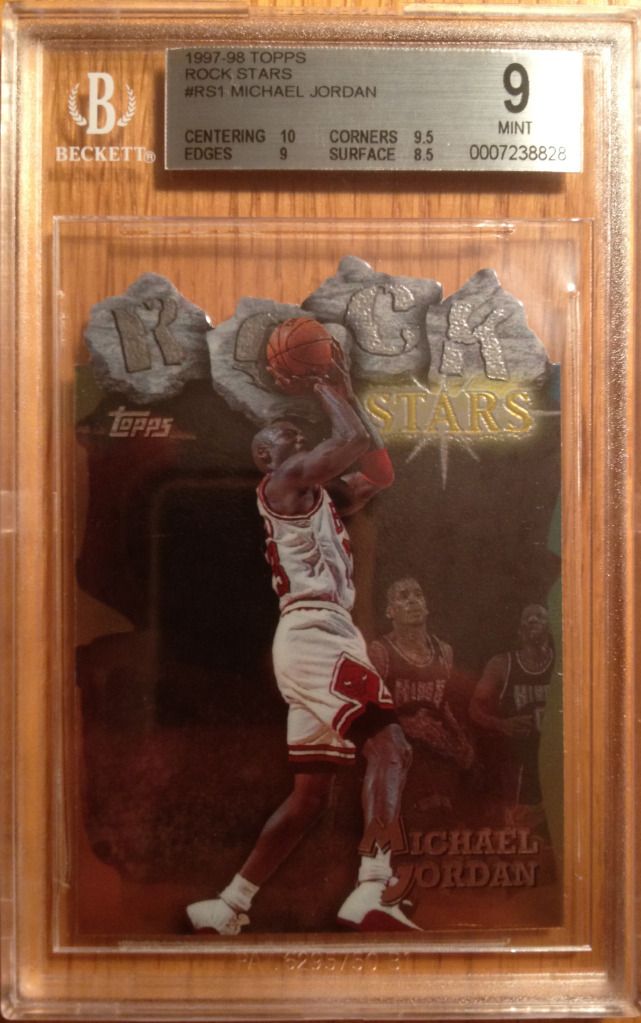 I Love this card...I'm now looking for the Team Leader of the same set
This card was labeled wrong so I sent it in. They fixed it for free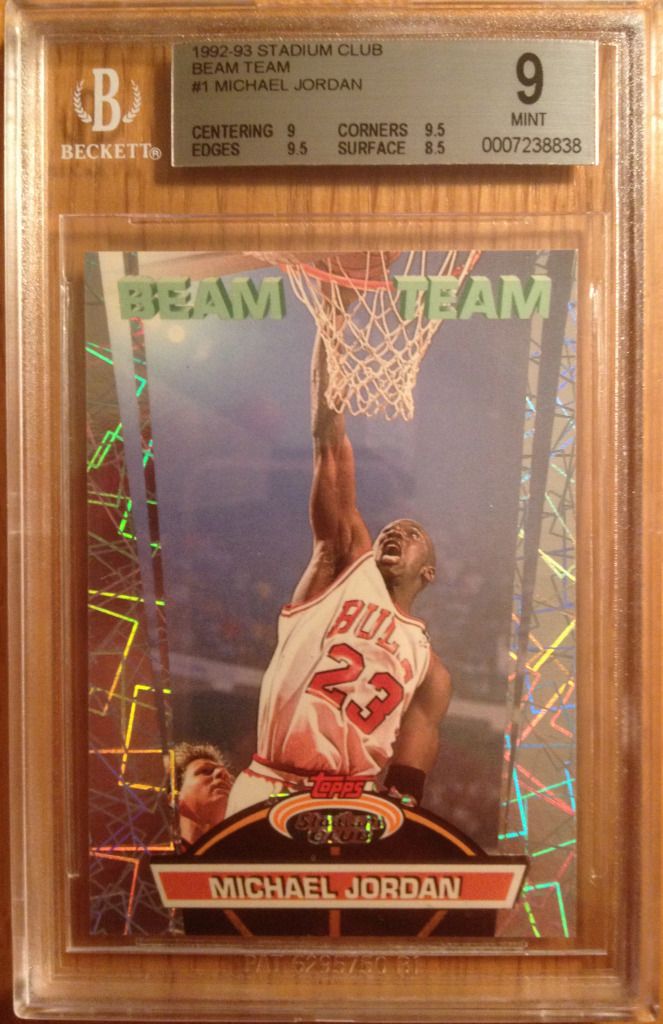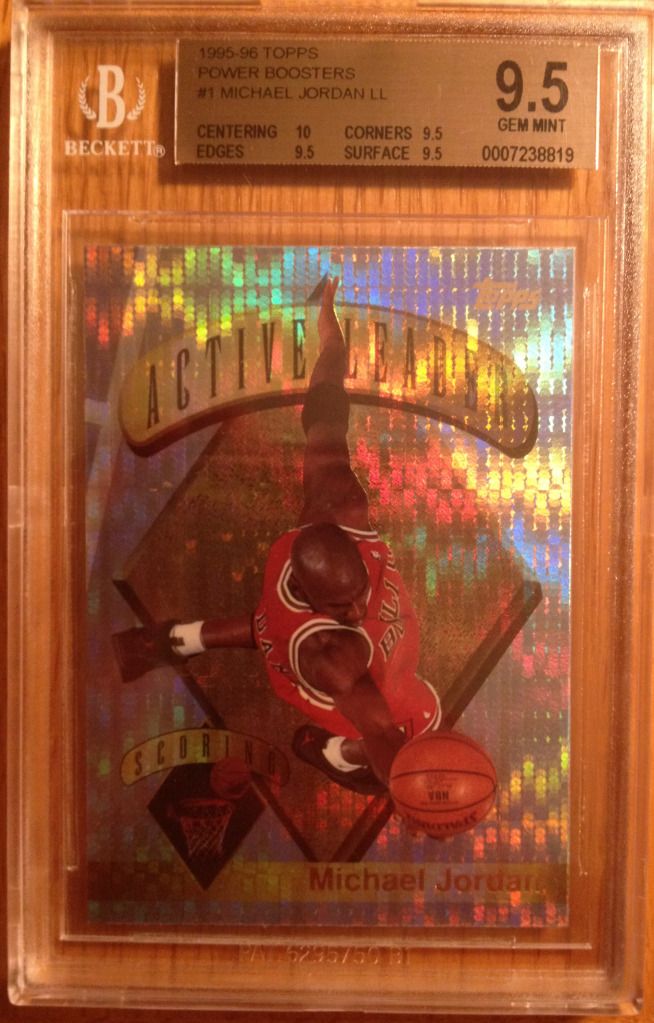 I just need one more First Day Issue MJ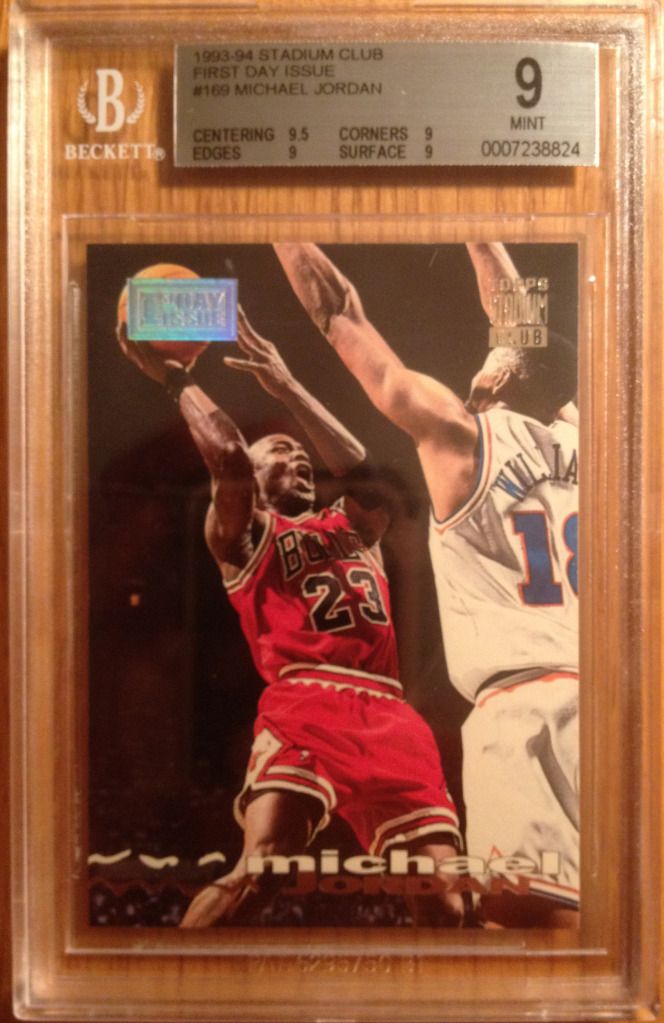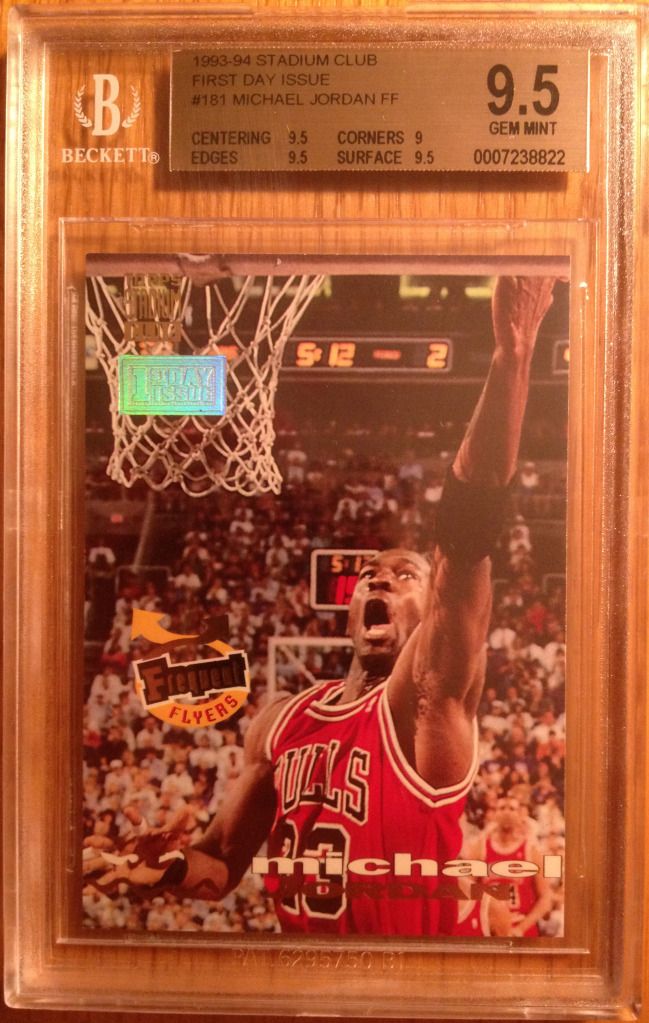 Some of you might remember me asking about this MJ. Now I have a little more information to go off of. Still dont know where it came from.
---
These Next two cards I just had Re-Slabed due to marks all of the case...It was bugging me(Little OCD) and it was only $5 a card to be re-slabed.
AND LAST BUT NOT LEAST...I sent this in to be Re-Graded and WON!
So happy it's SILVER!!!
.
.
.
.
.
.
.
.
.
.
.
.
.
.
.
.
.
.
.
06-18-2012, 11:17 PM
kevinr
Jr. Member


Posts: 411
Joined: Aug 2011
RE: BGS RESULTS
Nice grades congrats,
---
I collect Michael Jordan, Larry Bird and Kevin Garnett also certain High End Celtics HOF's.



06-18-2012, 11:18 PM
nickm1123
Sr. Member


Posts: 2,908
Joined: Jun 2009
RE: BGS RESULTS
Nice cards man! I am sending my first grading order in this week and have already made my predictions! Hopefully they come out well! Congrats on the XRC!
---

06-18-2012, 11:36 PM
RE: BGS RESULTS
06-19-2012, 10:16 PM
RE: BGS RESULTS
06-20-2012, 10:21 AM
bigjdub79
New Member


Posts: 43
Joined: Feb 2010
RE: BGS RESULTS
so so jealous! Congrats!
---
User(s) browsing this thread: 1 Guest(s)