Share Thread:
1997 Pinnacle Inscriptions box break!!
06-21-2012, 07:02 AM
RE: 1997 Pinnacle Inscriptions box break!!
Doesn't sound like too bad of a deal. There are autos in that set as well here is the Collins one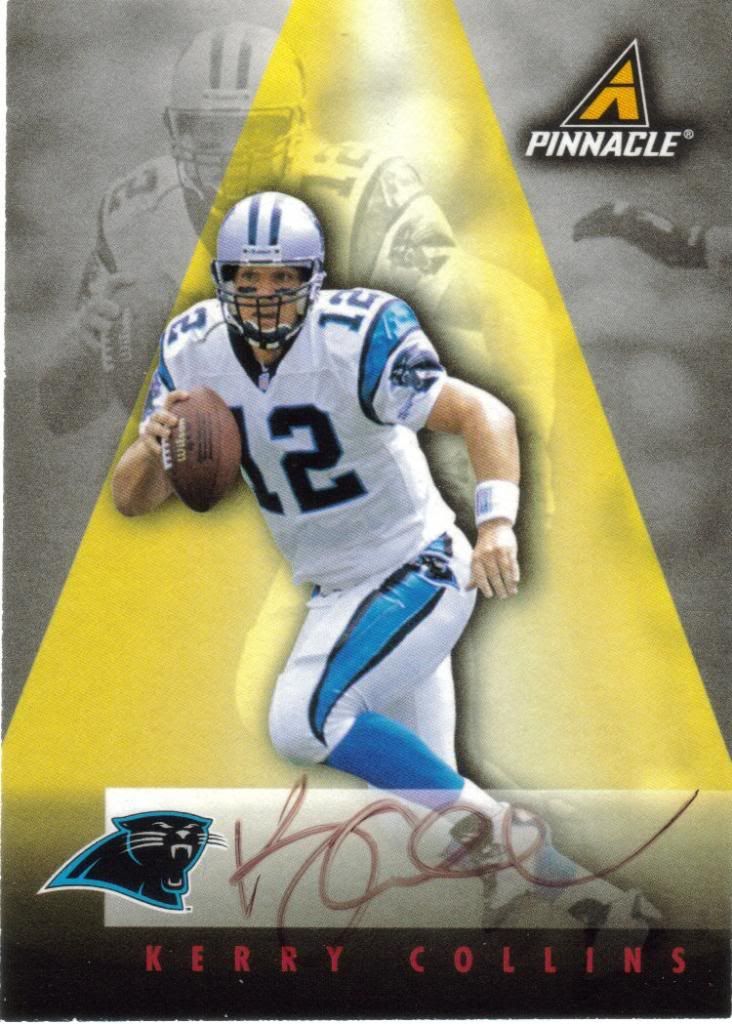 Ok well if you ever decide to move the Collins from your break let me know.
Also if you do get the Insides let me know what you would want for the Collins can as I still need one for my Collection.
---


http://s777.photobucket.com/home/ebay1239/index
Looking for 09 & 10 Platinum Refractors to finish my sets.
06-21-2012, 07:09 AM
(This post was last modified: 06-21-2012 07:13 AM by dow714.)
dow714
Member


Posts: 574
Joined: Dec 2011
RE: 1997 Pinnacle Inscriptions box break!!
I would probably sell the cans pretty cheap and would consider trading them towards some inserts or soemthing...but would prefer to sell specailly if the box is a dud so i can recoup some $$....as long as i dont need it for something...i know there are doubles of quite a few.
---
and i know there are autos in the set...but the odds are like 1 in 220 packs or something redic like that so i dont know if $65 is a good price for 48 cans
---
http://s1230.photobucket.com/albums/ee488/wingah/

Rob Gronkowski RC collection 34/36 Any help is appreciated!



Thanks to jkiddlridnour for making the banner!
User(s) browsing this thread: 1 Guest(s)