Share Thread:
06-15-2012, 07:01 PM
(This post was last modified: 06-15-2012 07:04 PM by atteberry23.)
Can bgs mess up?
There is a luol deng topps chrome x factor on the bay, but the top says andres nocioni. Is that possible, or did the guy switch cards? Thanks

I looked the serial number and it say andres nocioni, and what about the bv?
---
06-16-2012, 01:14 AM
jeep1991
Jr. Member


Posts: 318
Joined: Sep 2004
RE: Can bgs mess up?
Of course BGS could mess up, anyone could. That would be a very hard mistake to miss but that is not to say that it didn't happen. I would also be impressed that someone could break a card out and still have a useable case, but I am not saying that is impossible.
06-16-2012, 10:07 AM
krayzie83
Member


Posts: 1,219
Joined: Nov 2004
RE: Can bgs mess up?
Yes, it's happened on one of my submissions before. I'd enter ther serial number before and after the one with Nocioni to hopefully see what the Dengs true grade is before potentially purchasing and going through the hassle of having Beckett reslab (which they'll do for free in this instance.)
---
06-18-2012, 12:12 PM
RE: Can bgs mess up?
They can, I've had a couple of issues with labels from them before, not that bad, though!
---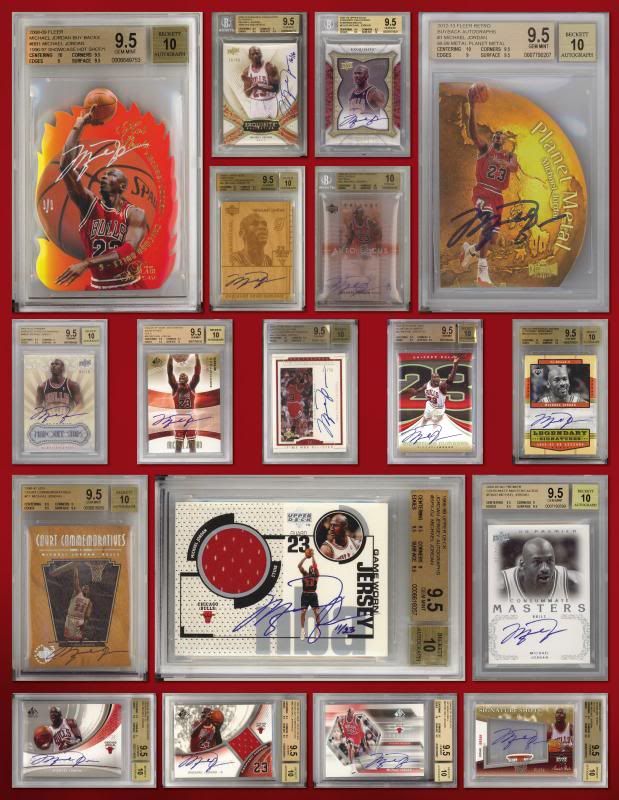 06-18-2012, 11:42 PM
RE: Can bgs mess up?
Thanks for the info.. I didnt end up winning, tho. I got Sniped, I think...
---
User(s) browsing this thread: 1 Guest(s)