Share Thread:
06-03-2012, 01:46 AM
bolensr
Jr. Member


Posts: 242
Joined: Jun 2011
high end trade
Have this up for trade and i can add some more for a high end auto of someone like AP,jamaal charles, matt ryan,andy dalton, cam. Just fielding offers but i want someone real good in return
---
collecting any NICE d.bowe cards!
a lot of my cards are listed mint. that doesn't mean they are graded, just lazy lol
http://s1279.beta.photobucket.com/user/b...y/football
06-03-2012, 05:51 AM
RE: high end trade
Interested in trading the fitz jersey for a Charles rookie edition auto?
---
Arizona Cardinals & Andre Roberts Collector



06-03-2012, 08:08 AM
RE: high end trade
I have some intrest if I have anything you like.

Thanks
David
---
http://s41.photobucket.com/home/rednecksims/allalbums
Please be aware I do buy to resell so I cannot pay retail. I can make it easy, quick, and painless to get you PayPal tho without the headaches.
06-03-2012, 09:13 AM
gropas
Jr. Member


Posts: 438
Joined: Aug 2011
RE: high end trade
you can check me on it but not sure if i have anything for it
06-03-2012, 09:23 AM
RE: high end trade
yeah check me out to thanks
---
06-03-2012, 04:31 PM
(This post was last modified: 06-03-2012 04:32 PM by BoiJay.)
BoiJay
Jr. Member


Posts: 427
Joined: Sep 2011
RE: high end trade
Interested in this? Emerald #/5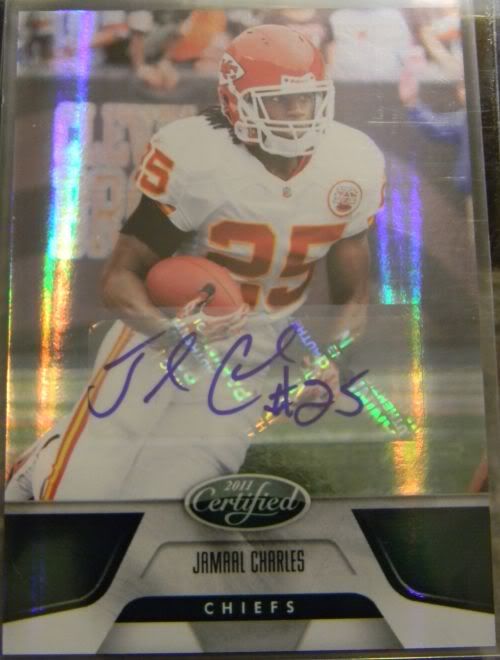 PM if you are
06-05-2012, 02:04 PM
(This post was last modified: 06-05-2012 02:06 PM by bolensr.)
bolensr
Jr. Member


Posts: 242
Joined: Jun 2011
RE: high end trade
only thing i liked was the dalton auto
(06-03-2012 08:08 AM)

rednecksims Wrote: I have some intrest if I have anything you like.

Thanks
David
---
didnt see anything but thanks for looking
(06-03-2012 09:13 AM)

gropas Wrote: you can check me on it but not sure if i have anything for it
---
collecting any NICE d.bowe cards!
a lot of my cards are listed mint. that doesn't mean they are graded, just lazy lol
http://s1279.beta.photobucket.com/user/b...y/football
06-05-2012, 03:59 PM
RE: high end trade
Check me for it plz
06-06-2012, 05:01 PM
bolensr
Jr. Member


Posts: 242
Joined: Jun 2011
RE: high end trade
didnt see anything, not trying to trade down
(06-05-2012 03:59 PM)

husker 101 Wrote: Check me for it plz
---
collecting any NICE d.bowe cards!
a lot of my cards are listed mint. that doesn't mean they are graded, just lazy lol
http://s1279.beta.photobucket.com/user/b...y/football
User(s) browsing this thread: 1 Guest(s)