Share Thread:
04-19-2012, 09:09 AM
trhannon
New Member


Posts: 43
Joined: Jan 2012
Jordan Question
04-19-2012, 11:39 AM
RE: Jordan Question
It's a nice card for sure, though in pretty rough shape. We can't post bv's here but suffice it to say it'd be a respectable card in pretty much anybody's MJ collection.
---
I collect Michael Jordan, Mitch Richmond, and Ohio State players (football and basketball) in OSU gear. I strongly prefer 90's-era cards and use newer cards primarily for trade bait!



04-19-2012, 11:41 AM
RE: Jordan Question
these usually sell for around $35, expect less if the card has been miscut.
---
Collecting Michael Jordan, Lebron James, Kobe Bryant, Durant RC Year, And Other Stuff That Catches My Eye, Always Up For Trade Offers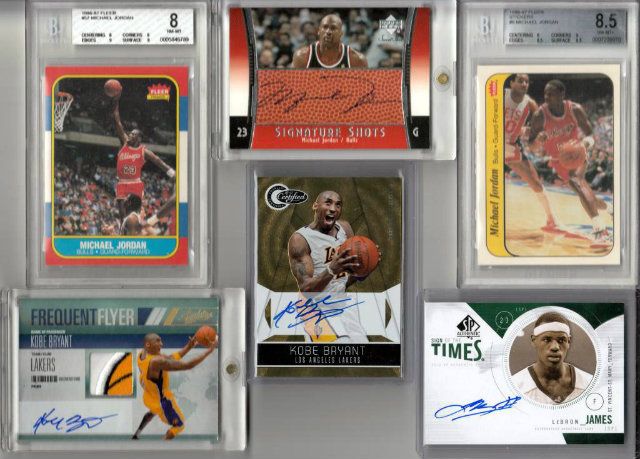 User(s) browsing this thread: 1 Guest(s)