Share Thread:
4 Boxes of National Treasures
04-18-2012, 12:47 PM
4 Boxes of National Treasures
Not sure really how to feel about the break. Lots of nice colours and some hits but not sure I really got the diversity I was hoping. 10 NFL Gear cards in 4 packs seems like a lot. Oh well, here are the results. I will post scans later:

Century Base /99 - Michael Turner, Jordan Shipley, Peyton Hillis, Jahvid Best, Nate Burleson, Ben Tate, Dallas Clark, Marques Colston, Ernie Davis, Fred Williamson
Century Base/25 - Miles Austin, John Fuqua
Century Materials /49 - Ozzie Newsome
Century Materials Prime /49 - Marques Colston
Century Legend Signature Gold /10 - Bernie Kosar
Rookie Signature/99 - Darren Evans, Joe Lefeged, Jordan Cameron, Shane Bannon, Greg McElroy (Redemption)
Rookie Signature Gold /49 - Luke Stocker
Rookie Signature Materials Silver /99 - Shane Vereen (Redemption)

Emblems of the Hall /99 - Fran Tarkenton, Jim Kelly
Emblems of the Hall Material Prime /25 - Ozzie Newsome
NFL Greatest /99 - Warren Moon
NFL Greatest Materials/99 - Terry Bradshaw
Ring of Honor /99 - Ken Stabler
Ring of Honor Signature /49 - Raymond Berry
Pro Bowl Materials / 99 - Larry Fitzgerald

Colossal Materials /99 - DeAngelo Williams, Ryan Kalil, Alex Mack, Michael Vick
Colossal Materials Prime /49 - Ray Lewis
Colossal Materials Signature /10 - Miles Austin

NFL Gear Combos /99 - Mikel Leshoure, Blaine Gabbert
NFL Gear Trios /99 - Daniel Thomas, Ryan Williams
NFL Gear Trios Signatures /49 - Austin Pettis, Jerrel Jernigan
NFL Gear Prime Combos /49 - Colin Kaepernick
NFL Gear Prime Trios /49 - Kyle Rudolph
NFL Gear Prime Combos Signature /25 - Bilal Powell

Then the Top 5 -

5. NFL Gear Combos ID Tag/20 - Torrey Smith


4. Rookie Signature Material Silver /99 - Kendall Hunter


3. NFL Brand Logo /1 - Warren Moon


2. Rookie Signature Material Silver /99 - Andy Daulton


1. Rookie Brand Logos Signature /10 - Julio Jones (Redemption)


Will get the scans up as soon as I can get it working again. All cards are available. Looking mainly for higher end basketball.

Mike
04-18-2012, 01:00 PM
malaka76
Member


Posts: 1,610
Joined: Oct 2010
RE: 4 Boxes of National Treasures
check me for the Hunter if its for trade
---
http://s113.photobucket.com/albums/n234/...d%20TRADE/
04-18-2012, 01:06 PM
jdetter23
Sr. Member


Posts: 4,242
Joined: Apr 2011
RE: 4 Boxes of National Treasures
I bet those top 3 are gonna look awesome! Well im sure 2 and 3 look sick and 1 will whenever it comes in!
---

http://sportscardalbum.com/u/jdetter23
Current Wish list lol
1.2005 Sweet Spot Evan Mathis RC(mint condition)
2. Harrison Barnes Immaculate RPA /40
04-18-2012, 01:51 PM
uwash97
Member


Posts: 1,754
Joined: Mar 2001
RE: 4 Boxes of National Treasures
Those Top 5 are pretty nice but the rest of it is so-so. Not saying every box needs to be a winner but for the money you laid out you'd expect more out of 4 boxes. Was it a sealed case? I think what killed it were the 3 blah NFL Gear Signatures and the Raymond Berry signature. Better players out of those sets would have made the break awesome. Anyway, looking forward to seeing some scans!
---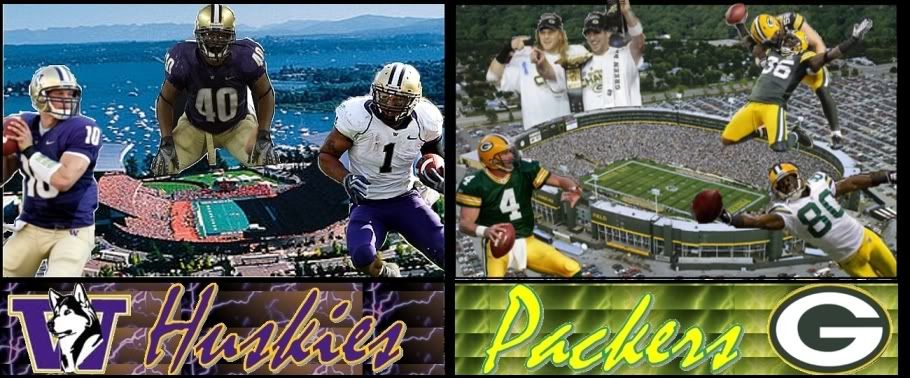 Banner by mattfastiggi
Collecting: Brett Favre (7,771 unique as of 6/1/2015), Packers, UW Huskies (Shaq Thompson, Shelton, Peters, Kikaha, Sankey, ASJ, Trufant, Locker, Brunell, Dillon, etc.)
04-18-2012, 02:08 PM
RE: 4 Boxes of National Treasures
Hey I'm very interested in the Larry Fitzgerald and Ryan Williams. Please pm what value you are looking to get.
---
Arizona Cardinals & Andre Roberts Collector



04-18-2012, 02:11 PM
RE: 4 Boxes of National Treasures
Sweet jones redemption
---


STAN MIKITA CUP FOUNDATIONS
MATT SMABY CUP PRINTING PLATES

BUCKET LINK
04-20-2012, 02:01 PM
RE: 4 Boxes of National Treasures
i would love a shot at the 2 Warren Moon cards when and if you decide to part with them..
thanks
Jeff
---
2007 FotG NFL Prime 130/133
2009 FotG NFL Prime 66/90
2010 FotG NFL Prime 103/103
DONE
http://s877.photobucket.com/user/sto66/l...ECUT%20SET
2011 Playbook Prime 68/95
04-21-2012, 11:09 PM
RE: 4 Boxes of National Treasures
At least you got a Williamson
---

04-21-2012, 11:22 PM
tperks76
Member


Posts: 514
Joined: Jul 2010
RE: 4 Boxes of National Treasures
I think that's a great break
---
Collecting Eric Hosmer and Alex Gordon



Do not trade list: charbs1111
04-21-2012, 11:23 PM
RE: 4 Boxes of National Treasures
interested in the Daniel Thomas trios Gear
---
PC - Dolphins, Daniel Thomas, Parker, Ajayi, Jordan, Landry & Phins 1/1's
User(s) browsing this thread: 1 Guest(s)