Share Thread:
03-17-2012, 12:53 PM
Ladies of Racing PC
Thinking about staring a Ladies of Racing PC. If they have raced in Nascar, Nationwide, Truck, or Drag Racing I wanna collect them. I know Danica and the Force Girls will be hard stuff to get and prolly older stuff will be hard to find but if you can think of other names lemme know. I can think of a few. Shirley Muldowney, Shawna Robinson,Johanna Long,of course Danika Patrick, The Force Girls. Lemme know if you can add to this list.
---
Collecting Andy Dalton,A.J. Green,Buckeyes,and Bengals, Dale JR./SR.,Danica Patrick, Martin Truex JR., and Brad K.
http://s556.photobucket.com/albums/ss8/punkinhed1226/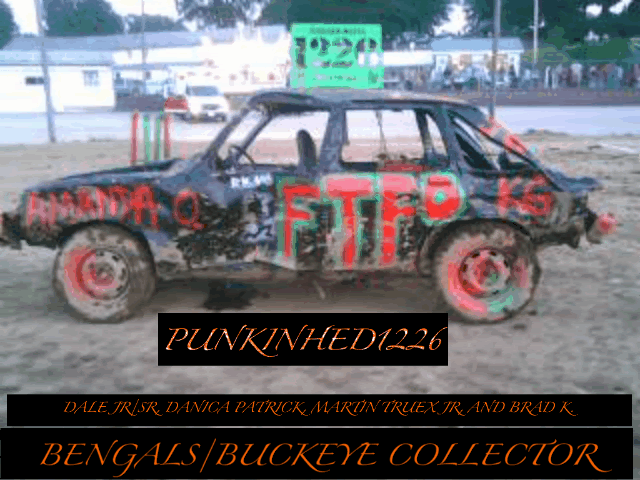 03-17-2012, 06:13 PM
ben625
Jr. Member


Posts: 174
Joined: Aug 2011
RE: Ladies of Racing PC
do you want base cards?
03-17-2012, 06:41 PM
shelbysaleen
Beckett Racing Forum Moderator


Posts: 991
Joined: Oct 1998
RE: Ladies of Racing PC
if you go base cards/parrallels. you have louise smith patty moise.

rising stars autographs there was a chrissy wallace, maryeve dufault,

also there are janet guthrie autographs

lyn st james has some base also i believe and fonty flock
---
CANCER SUCKS

03-18-2012, 04:39 AM
RE: Ladies of Racing PC
Thatsa great Idea for a PC gonna be a chase and a hunt there are a bunch in Drag Racing
---

User(s) browsing this thread: 1 Guest(s)