Share Thread:
01-10-2012, 05:19 PM
look what i found
well i dont know if this belongs in this thread,but i will put it here. so im downstairs in my basement trying to clean up and throw away boxes or things in them that we dont need. well i came to this one box, and wow, box full of baseball and football cards. so i started going through them and man, they are worth money!! so some that i found are 2 topps traded barry bonds. mint condition worth around 100. one is already graded. found a willie stargell in awesome condition. a marino and elway rookie card. those are to name a few. so i attached the photos of the big hits that i found. i think u will enjoy. havent decided to trade or sell or what!! i was just so excited. i feel like one of those storage shows people!!
enjoy and let me know what you think. oh and i found this auto ball. i believe that its a barry bonds as well. no coa though
thanks!!
01-10-2012, 05:21 PM
cspen
Member


Posts: 1,548
Joined: Sep 1997
RE: look what i found
Nice finds Joe.
01-10-2012, 05:22 PM
expediter
Jr. Member


Posts: 253
Joined: Jun 1997
RE: look what i found
So...were these something your Dad put down there and forgot about...or did you move into a new place and the previous owners had forgotten them?
Nice find though.
---
Looking for ...
1)autos of Gwynn, Headley, Venable, as well as Chargers... Gates, and Rivers.
2) autos/gu'd of Baldelli, Zobrist, rare Red Soxs
3) HOF autos, game-used and #<50

Trade Sites
http://www.freewebs.com/gwynn_fan/
http://s84.photobucket.com/albums/k33/gwynn_fan/
01-10-2012, 05:24 PM
magneto2
Member


Posts: 2,490
Joined: May 2002
RE: look what i found
Is the baseball Barry Bonds? Nice finds there.
01-10-2012, 05:33 PM
RE: look what i found
i believe that the ball is a barry bonds. i want to find a place here in kansas that does that sort of things.
@ expediter. yeah we moved into a new home about 4 years ago and forgot all about them. hell, i even have unopened complete sets from different years. need to look in that box some more. i just found those on top.
@cspen, thanks man!!
01-10-2012, 06:55 PM
RE: look what i found
thats a great find! if you ever think about trading that mcgwire, i'd definitely be interested!
sweet find for sure though! i need to dig in my basement!! haha
---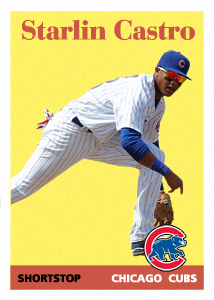 01-10-2012, 07:24 PM
muz0
Member


Posts: 1,773
Joined: Oct 2010
RE: look what i found
Nice find indeed!
---
Looking to complete the 2013 Archives Mets fan favorite Au's (Just need Ron Darling) and 2014 Topps Gypsy Queen set base + SPs (including minis). Please note that if you have less than 15 trades, I ask that you send first.
01-11-2012, 12:34 PM
krykslr
Member


Posts: 1,151
Joined: Aug 2010
RE: look what i found
Nice stuff....great find for free.

I don't know if I'd say those Bonds cards are worth $100. They are graded by a knockoff company and the Topps Traded Bonds is off-center for sure. I'd get those things out of those cases and either leave them raw or have them regraded by a more reliable grading company.

But like i said, that is some nice stuff to find, especially for free. All I ever find is 90's base from old storage sheds my grandpa's friend cleans out haha.
---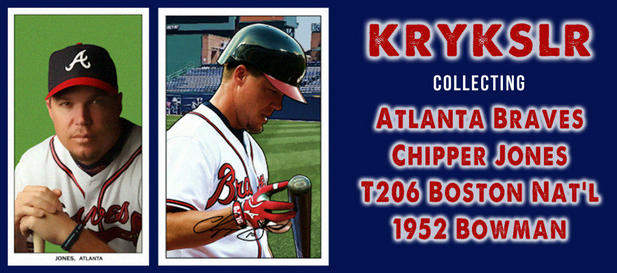 01-11-2012, 02:05 PM
RE: look what i found
thanks everyone. and found some more cards today. nothing big. but found 3 randy johnson rookie cards. 2 by topps and 1 by score. sammy sosa rookie card by score. and 87 topps bonds.
still have some boxes to go through.
01-11-2012, 02:10 PM
beginesj
Member


Posts: 1,884
Joined: Jan 2009
RE: look what i found
Nice finds!!!
---


https://sites.google.com/site/beginesjcards/
Main Players I collect see above
Other MLB/NHL: Grant Desme/Ron Guidry/Mark Messier/Henrik Lundqvist/Kevin Hayes
Sets: Gypsy Queen mini & 1956 Topps
User(s) browsing this thread: 1 Guest(s)