Share Thread:
01-01-2012, 10:45 PM
Goodnight Cowboys!!
Wooo! Huge win for the G-Men meaning the Fat-Ryan brothers go 0-3 against the Giants this year!! Next up for the Giants; another Ryan! I think the Giants are the only team who can beat the Packers in the NFC. I don't think the dome teams can go to Lambeau and beat Green Bay! An Outdoor team will be the Packers biggest test!

Cowboys fans can go back to crying now! Sadly, Romo is the only one with heart on that team!
---



Collecting
2010-11 SP Authentic Future Watch Autos 30/62 = 48.38%
Cam Fowler Count: 32

Photobucket Link
http://photobucket.com/DucksFan87
01-02-2012, 10:50 AM
RE: Goodnight Cowboys!!
we beat ourselves this year, no reason we even needed to have the playoffs on the line if it were not for some dumb blown leads due to a crappy secondary. I guess im stuck rooting for green bay and watching them win another super bowl this year.
---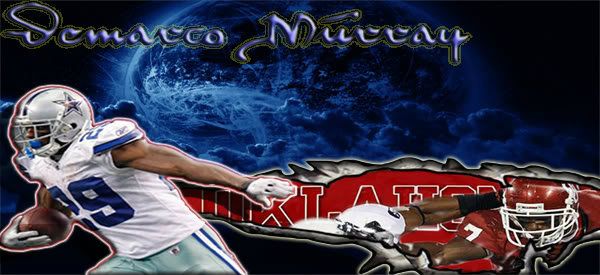 PC: Dez Bryant, Felix Jones, Demarco Murray.
User(s) browsing this thread: 1 Guest(s)