Share Thread:
4th 10-11 Limited Box Break W/ Scans
10-05-2011, 06:47 PM
4th 10-11 Limited Box Break W/ Scans
I really love this product, the design and quality of the cards are pretty good and its nice these boxes are in the low to mid 60's now. All are for trade except the lebron. elvin hayes 51/199, melo silver spotlight 116/149, lebron 129/199, dave cowens auto redemption /49, gilmore insert 60/149, kidd gu's 7/49, and avery bradley rc gu's auto 152/249.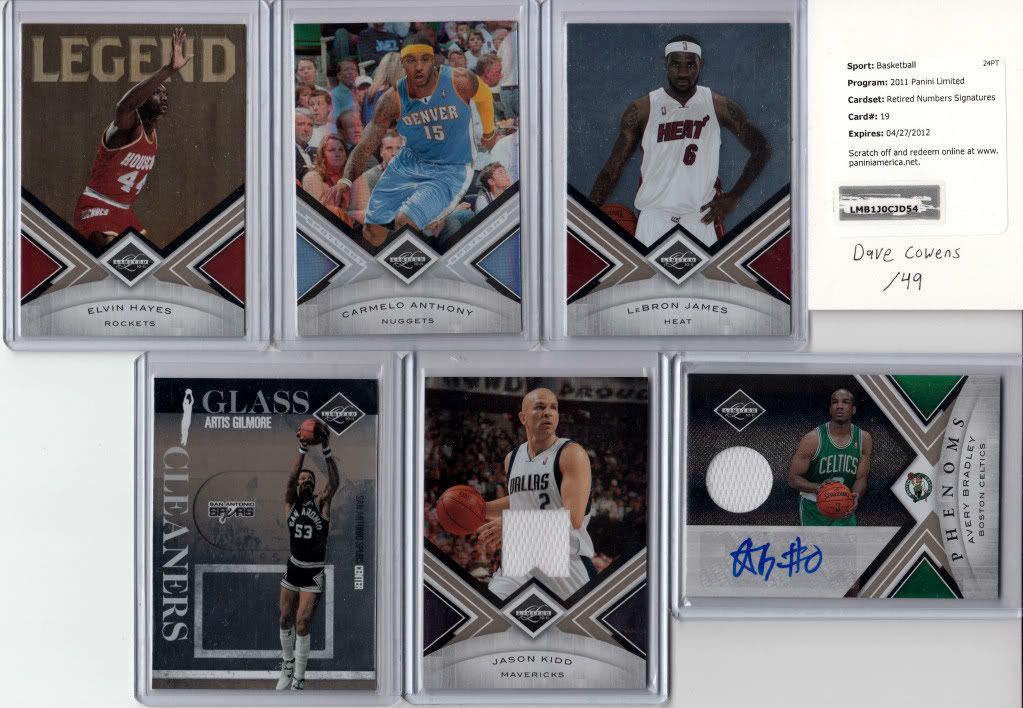 ---
Collecting Michael Jordan, Lebron James, Kobe Bryant, Durant RC Year, And Other Stuff That Catches My Eye, Always Up For Trade Offers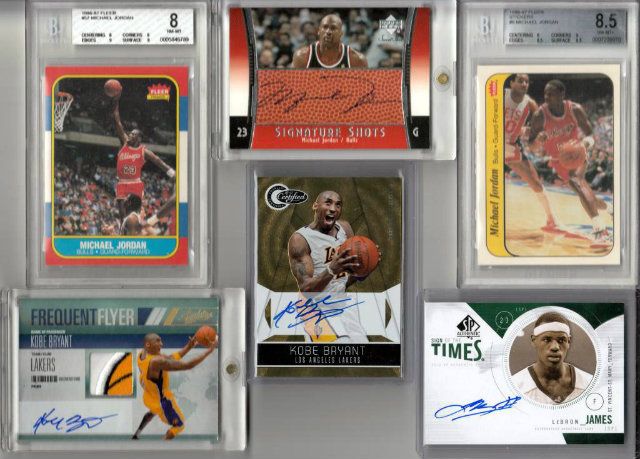 10-05-2011, 09:37 PM
RE: 4th 10-11 Limited Box Break W/ Scans
I loved Limited 08-09. Only bought one pack of 10-11.. love the cards. I'm still trying to complete the base & legend subset of 08-09.. only a few base needs.. rest are legends.. completed the auto/rc's.. Got lots of trade bate for last years limited... looking at prices for boxes of last years,, they sure went up.. ouch.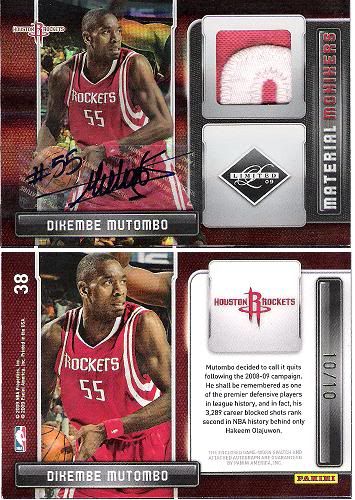 ---
NEED: SPA 08-09 "CITY NAME LETTERS" G, E, S 1/1 & /3 *ALL LAKAERS
NEED: ELITE BLACK BOX LAKERS AUTOS (KAREEM/10 & BAYLOR/24)
MY BUCKETT: http://photobucket.com/jpleazme
*United States Navy*
10-06-2011, 07:20 AM
RE: 4th 10-11 Limited Box Break W/ Scans
i only got one box of last years too, i pulled the triple rc auto of t. evans, s. curry, and j. flynn /49. i figured i would stop while i was ahead lol. out of the 4 limited boxes ive gotten this year, each box has had a kobe or lebron for my pc in it. ive pulled one lebron gu's, kobe gu's, lebron silver spotlight, and lebron base (what i like about this set is the lebron base is better then most of the auto hits lol.
---
Collecting Michael Jordan, Lebron James, Kobe Bryant, Durant RC Year, And Other Stuff That Catches My Eye, Always Up For Trade Offers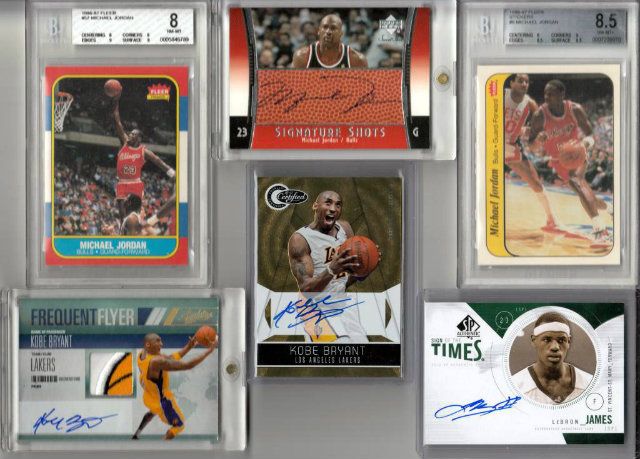 10-06-2011, 01:20 PM
RE: 4th 10-11 Limited Box Break W/ Scans
Nice kidd
---


STAN MIKITA CUP FOUNDATIONS
MATT SMABY CUP PRINTING PLATES

BUCKET LINK
User(s) browsing this thread: