Share Thread:
08-17-2011, 08:08 PM
(This post was last modified: 08-18-2011 06:30 AM by jason32rich.)
Scans for trade
Here's some random stuff I found in a box I was going through. Nothing too fancy but I thought there might be some interest out there. I don't have everything in my organize but I'm adding more stuff every day. Looking for Dodger stuff or players in my sig. Thanks everyone.
---
Collecting Andre Ethier, Orel Hershiser, Mike Piazza
08-17-2011, 08:39 PM
esa0315
Member


Posts: 1,391
Joined: Mar 2000
RE: Scans for trade
Check me for the Jeter /25,maybe also the Mcgwire rookie and Shawn Green 1/1 auto-thanks
---

Bucket: http://s936.photobucket.com/albums/ad208/Sal_511/
Don't trade with list:dorkypunkrockerguy,newbieredsfan
If you have less than 25 trades,I will ask you to send first.
08-17-2011, 09:43 PM
RE: Scans for trade
I like the Jeter as well.
---

Much Thanks to dbroockerd for the banner.

*Mattingly PC Featured in BSCM Dec. 2011

I collect Don Mattingly....and the following a little:
MLB:Derek Jeter, Mariano Rivera, Joba Chamberlain, Phil Hughes
NFL:NY Giants
08-17-2011, 10:43 PM
rascrush
Member


Posts: 2,130
Joined: May 2011
RE: Scans for trade
check me for the cano mcgwire thanks
---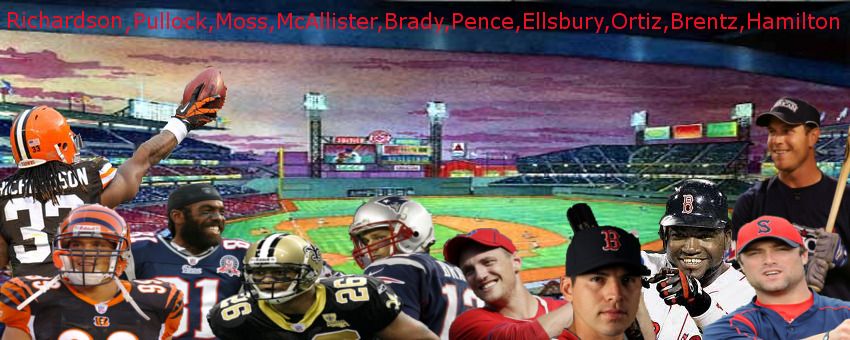 also dez bryant,any bama players in bama uni,john parker wilson,jered weaver,matt kemp,topps triple thread stuff,anthony rizzo
08-17-2011, 10:48 PM
mjanooz
Member


Posts: 1,113
Joined: Jul 2010
RE: Scans for trade
interested in the Jeter...
---


Always trading for Robinson Cano, Derek Jeter, Austin Romine, Thurman Munson, Elston Howard and any other Yankee Prospects...
08-17-2011, 11:33 PM
RE: Scans for trade
what kind of value you putting on the 1/1
---
Currently Collecting:
Baseball HOFers: Autos, Vintage and Rookies
Dallas Cowboys: Autos and Vintage
08-18-2011, 06:28 AM
RE: Scans for trade
(08-17-2011 11:33 PM)

jwest1334 Wrote: what kind of value you putting on the 1/1
To be honest I would say around 30$, I'm pretty sure that's what I paid for it after buying it by mistake off of ebay, He has Dodger cards and Dback cards in this set and this one didn't have a scan. I'm willing to negotiate. Thanks
---
Collecting Andre Ethier, Orel Hershiser, Mike Piazza
08-18-2011, 06:34 AM
dbroockerd
Sr. Member


Posts: 7,952
Joined: Jul 2010
RE: Scans for trade
my daughter would love the escobar and can you check me for the McGwire too please
---

Kila Ka'aihue 133/138 Non 1/1s (96% complete) 13/64 1/1s (19% complete)
Auto Needs: http://www.beckett.com/forums/thread-1529244.html
08-18-2011, 06:53 AM
RE: Scans for trade
sent an open offer for the green 1/1
---
Currently Collecting:
Baseball HOFers: Autos, Vintage and Rookies
Dallas Cowboys: Autos and Vintage
User(s) browsing this thread: