Share Thread:
06-23-2011, 01:50 PM
(This post was last modified: 06-23-2011 01:51 PM by MannyEsco.)
RE: eBay pick up
Thanks gents
---


Joey Porter Collector
06-23-2011, 01:59 PM
gadsden86
Member


Posts: 1,927
Joined: Jan 2001
RE: eBay pick up
Nice card always great to get cheeper than a pack
---
Collecting Dolphins, PSU Alumni(in college uni)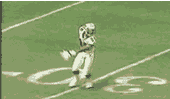 Like my Facebook page.
https://www.facebook.com/PHsportscards?ref=tn_tnmn
06-23-2011, 02:10 PM
bigt314
Sr. Member


Posts: 3,403
Joined: Oct 1999
RE: eBay pick up
Sweet Patch at a Sweet Price! Congrats and Thanks for Sharing.

BigT
---

I build sets, collect Lou Brock & Jeremy Maclin. Both of my sons went to Kirkwood HS with Jeremy. I will also look at Kurt Warner, Big Ben and Old Big Red Auto's.
06-23-2011, 03:16 PM
RE: eBay pick up
awesome patches
---
Looking for Urlacher 1/1s, and 2000 Rookie Year Cards (especially BGS/PSA)
Also looking for Devin Hester 1/1s & Supercollecting Lance Briggs!
06-23-2011, 08:08 PM
seaw0lf
Member


Posts: 1,055
Joined: Jan 2011
RE: eBay pick up
Nice boss-
---
WANTED: Indian Larry American Biker Auto

http://s1190.photobucket.com/user/Seaw0lf/library/
User(s) browsing this thread: 1 Guest(s)