Share Thread:
05-23-2011, 09:29 AM
Box Break Help
I am looking into buying another box in the coming days and I wanted to know what other people's opinions were on what I should get.

I have already bought a box of SP Authentic and had some nice hits and I also bought a bunch of packs and had a major hit. I definitely do like this collection, and love the fact there isn't a ton of inserts.

Basically I have narrowed my choice down to a couple of different boxes.

Crown Royal
SP Authentic
Artifacts

I am a little less interested in the Artifacts but I have seen some great pulls!

What is everyone opinion
---



Collecting
2010-11 SP Authentic Future Watch Autos 30/62 = 48.38%
Cam Fowler Count: 32

Photobucket Link
http://photobucket.com/DucksFan87
05-23-2011, 10:26 AM
RE: Box Break Help
Crown Royale...

It's BY far my favorite product
---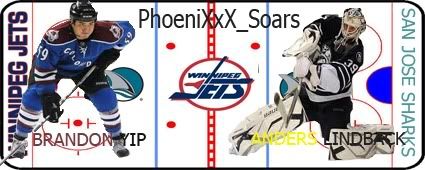 SIG: THANKS TO malcolm136
::: PC WANTS :::
Super-Collecting: Brandon Yip & Anders Lindback
Collecting: E.Kane, Toews, Fistric
05-23-2011, 10:28 AM
RE: Box Break Help
SP Authentic is definitely boom or bust for the most part. Crown Royale has to be the most attractive product this year in my opinion but with 4 packs per box, the fun doesn't last too long. Haven't broken any Artifacts hobby boxes this year. I would also consider SPx. You get some nice hits in them. Certified as well although they are a bit more pricy these days.

Out of the 3 you have it narrowed down to, I would probably choose Crown Royale.
---
Collecting:

Claude Giroux, Sidney Crosby, Eric Tangradi, Flyers

Also collecting cards and memorabilia of Taylor Swift

http://s1091.photobucket.com/albums/i385/NickTheKid87/

Twitter: @NickTheKid87
05-23-2011, 10:29 AM
pens1fan
Member


Posts: 1,874
Joined: Feb 2010
RE: Box Break Help
I agree with Tim, Crown Royale by far one of the better products to get.
---
Collecting:
Simon Despres / Joe Vitale / Derrick Pouliot / Olli Maatta




Banner by tha penguin
Bucket @ http://s877.photobucket.com/albums/ab331...20Traders/
05-23-2011, 11:46 AM
RE: Box Break Help
I didnt know it was only 4 packs haha; that takes a lot of fun out of it! Could just go with a couple packs of Ultimate Mem
---



Collecting
2010-11 SP Authentic Future Watch Autos 30/62 = 48.38%
Cam Fowler Count: 32

Photobucket Link
http://photobucket.com/DucksFan87
05-30-2011, 07:49 PM
hcc1817
Banned

Posts: 52
Joined: May 2011
RE: Box Break Help
Sp Authentic
User(s) browsing this thread: