Share Thread:
05-11-2011, 09:30 AM
(This post was last modified: 05-11-2011 09:35 AM by dragik.)
dragik
Member


Posts: 646
Joined: Nov 2005
One Box BTP
I don't really like this product, or any from ITG, but since my LCS is running low on hockey, I picked up a box.
According to the Beckett list, this Brodeur is /6...
And this one is Short Print...
Both are for trade.
---
Ok this might be a stupid question, but on the back of this Masked Men it says "Emerald Version 1/1". There isnt any 1/1 listed on Beckett, and the other Masked Men I got says "Silver Version", no 1/1 on it.
---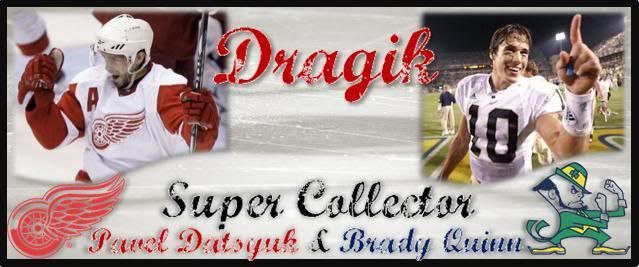 http://s49.photobucket.com/home/dragik420/index

Datsyuk 1 of 1's: 19
05-11-2011, 09:45 AM
nuccionino
**Must Send First**


Posts: 1,424
Joined: Mar 2011
RE: One Box BTP
Awesome breaks, are the points and the emerald masked men (the one 1/1 but really is /340) available? If so check my org/bucket
---
Hockey PC's: Tomas Tatar, Alexander Burmistrov, Boris Valabik, Zach Bogosian
Football PC's: Titus Young, Jimmy Smith, Ed Dickson, Michael Oher, Flacco/Rice and Manningham/Henne dual cards.
Always gone Thur-Sun

05-11-2011, 09:46 AM
mq13
Member


Posts: 1,506
Joined: Sep 1999
RE: One Box BTP
I am interested in all three cards you display. Did you get any other inserts?
---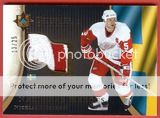 Collecting; Flyers-Red Wings-Brodeur-Cujo-Hasek-Shanahan, 04-05 Franchises Memorabilia
05-11-2011, 01:16 PM
dragik
Member


Posts: 646
Joined: Nov 2005
RE: One Box BTP
I did get a few other inserts, they're all in my organize or will be shortly. I wouldnt mind trading either of the pulls I got for some of those Red Wings in your Sig
---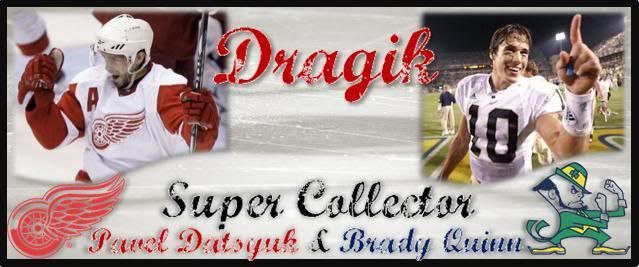 http://s49.photobucket.com/home/dragik420/index

Datsyuk 1 of 1's: 19
05-11-2011, 10:19 PM
RE: One Box BTP
Nice stuff
---


STAN MIKITA CUP FOUNDATIONS
MATT SMABY CUP PRINTING PLATES

BUCKET LINK
User(s) browsing this thread: 1 Guest(s)