Share Thread:
04-04-2011, 07:04 AM
To Watch WM27 Online
Hey all,
As we ALL know, WM27 is on in 2 hours!!!!!!
For those of you looking for places to watch it, drop me a PM and I'll help you out! NO I'm not promoting self-sites or any other bull****! Just wanting to help out!
And.... 19-0 baby!!!!!!!!!
Tim
---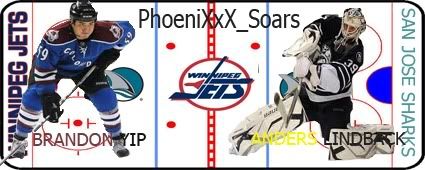 SIG: THANKS TO malcolm136
::: PC WANTS :::
Super-Collecting: Brandon Yip & Anders Lindback
Collecting: E.Kane, Toews, Fistric
User(s) browsing this thread: 1 Guest(s)