Share Thread:
03-25-2011, 10:59 AM
radarblip
Sr. Member


Posts: 5,350
Joined: Sep 2007
RE: Looking to make a deal
Could use the Jimmie Foxx and Torii Hunter, Thanks for your time...Mel
---
A slow Shipper, if not acceptable, then NO Trade please...Mel

Looking for the following: Older Players Jimmie Foxx, Ty Cobb, Bob Feller, Walter Johnson, Joe Jackson, Cy Young, Walter Johnson, Rogers Hornsby, Christy Mathewson, Ike and Bob Boone. New Brett/Aaron Boone, Jered Weaver, Brandon Webb.
03-25-2011, 04:41 PM
RE: Looking to make a deal
(03-25-2011 10:59 AM)

radarblip Wrote: Could use the Jimmie Foxx and Torii Hunter, Thanks for your time...Mel
Pm sent
---
Looking for Morneau, Votto, Posey and any other Canadian Baseball.


I'm from Canada and shipping can be very slow. If that is not acceptable then I guess I can't help you. Thanks for looking.

My Photobucket
http://s1135.photobucket.com/albums/m625...e22briguy/
03-25-2011, 06:46 PM
RE: Looking to make a deal
like griffey
---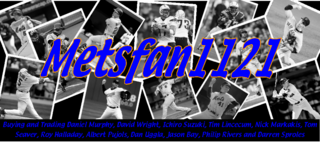 03-25-2011, 06:54 PM
RE: Looking to make a deal
pm sent. also, I am interested in the Ortiz. thanks
---

Football- Tom Brady, Rob Gronkowski, Aaron Hernandez, Brandon Bolden
03-26-2011, 05:53 AM
RE: Looking to make a deal
---
Looking for Morneau, Votto, Posey and any other Canadian Baseball.


I'm from Canada and shipping can be very slow. If that is not acceptable then I guess I can't help you. Thanks for looking.

My Photobucket
http://s1135.photobucket.com/albums/m625...e22briguy/
03-26-2011, 11:19 AM
RE: Looking to make a deal
---
Looking for Morneau, Votto, Posey and any other Canadian Baseball.


I'm from Canada and shipping can be very slow. If that is not acceptable then I guess I can't help you. Thanks for looking.

My Photobucket
http://s1135.photobucket.com/albums/m625...e22briguy/
User(s) browsing this thread: 1 Guest(s)