Share Thread:
02-28-2011, 09:01 AM
(This post was last modified: 03-01-2011 10:37 AM by kylebucksfan.)
Trade Thread (updated)
My trade thread. I collect many players but mainly JERMAINE GRESHAM!
This is baseball and football mixed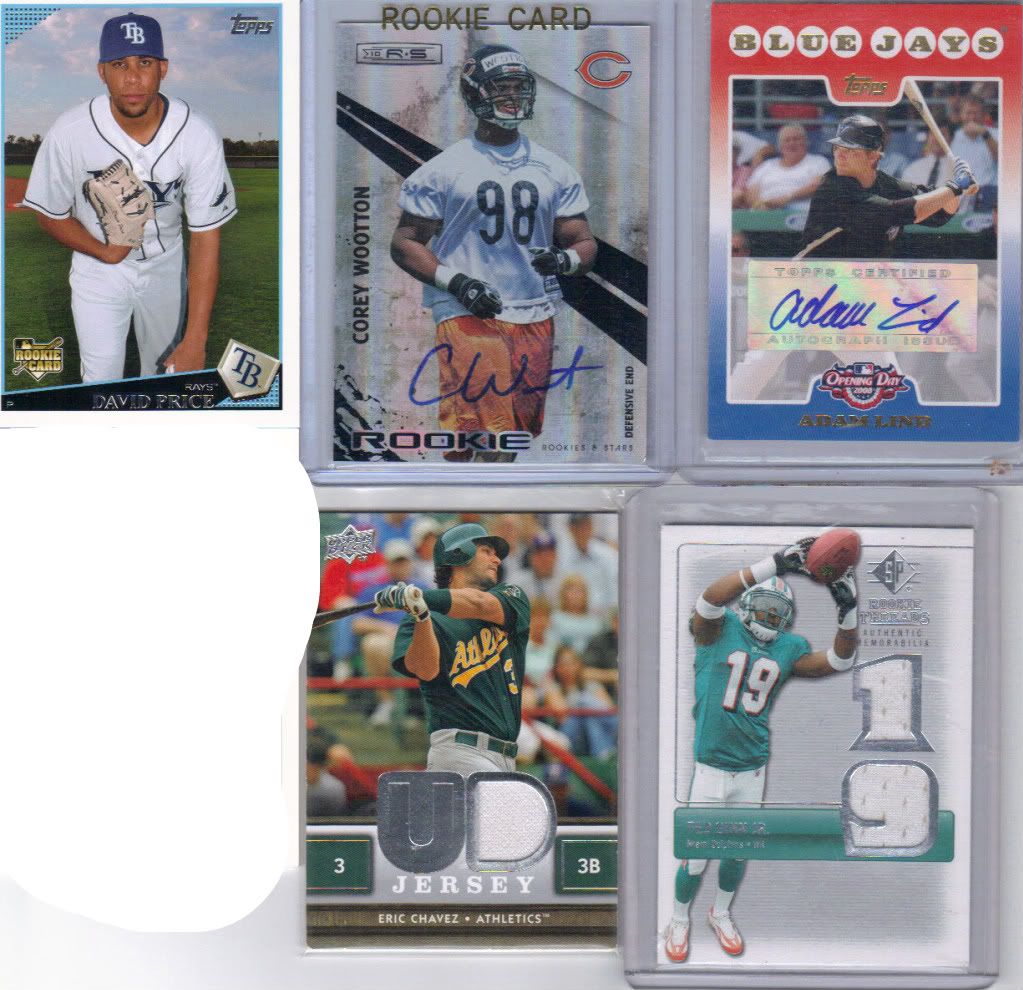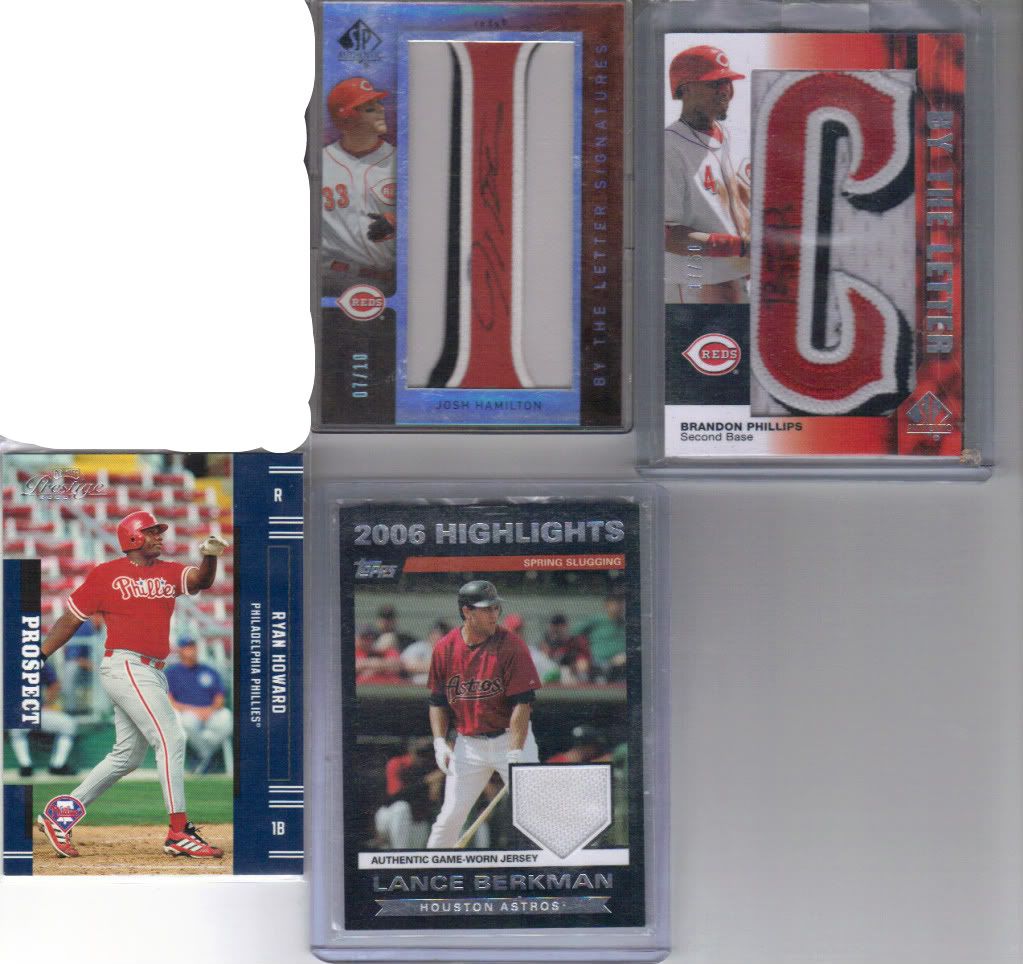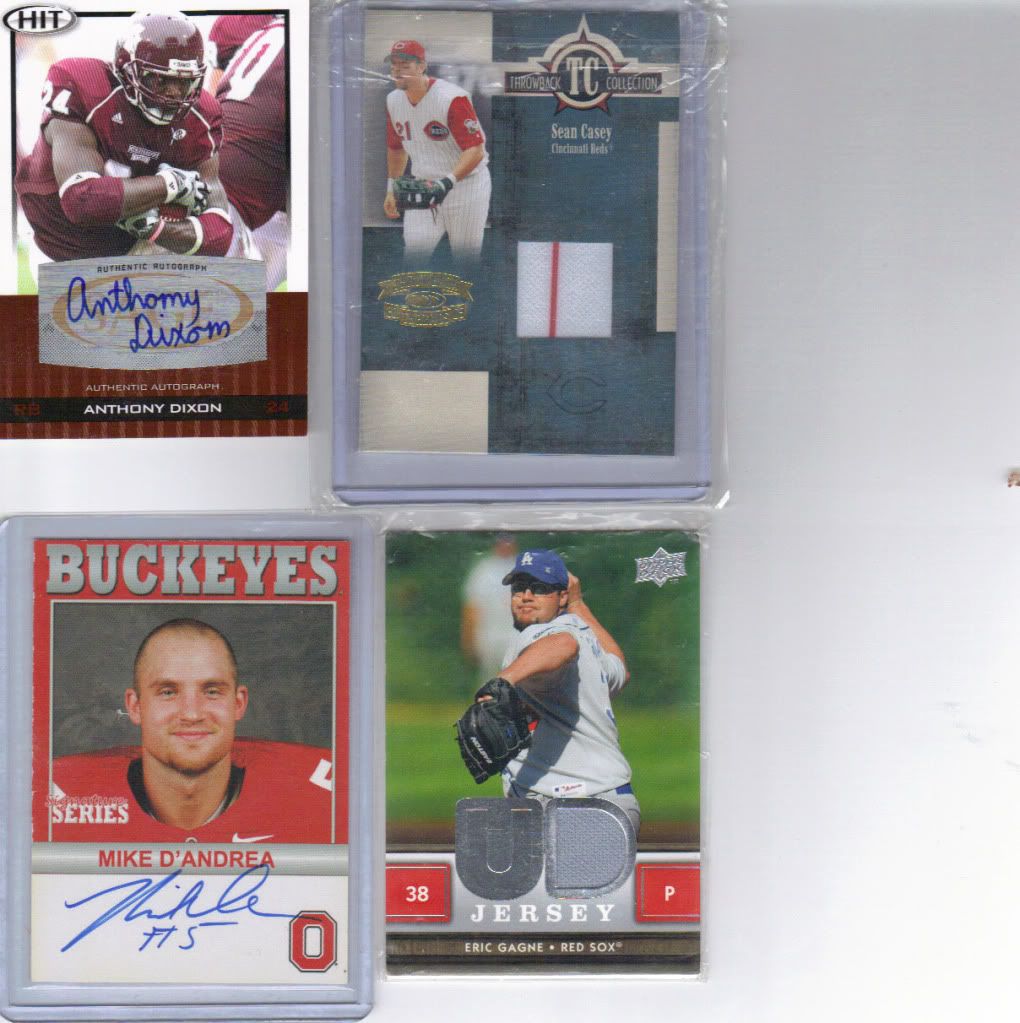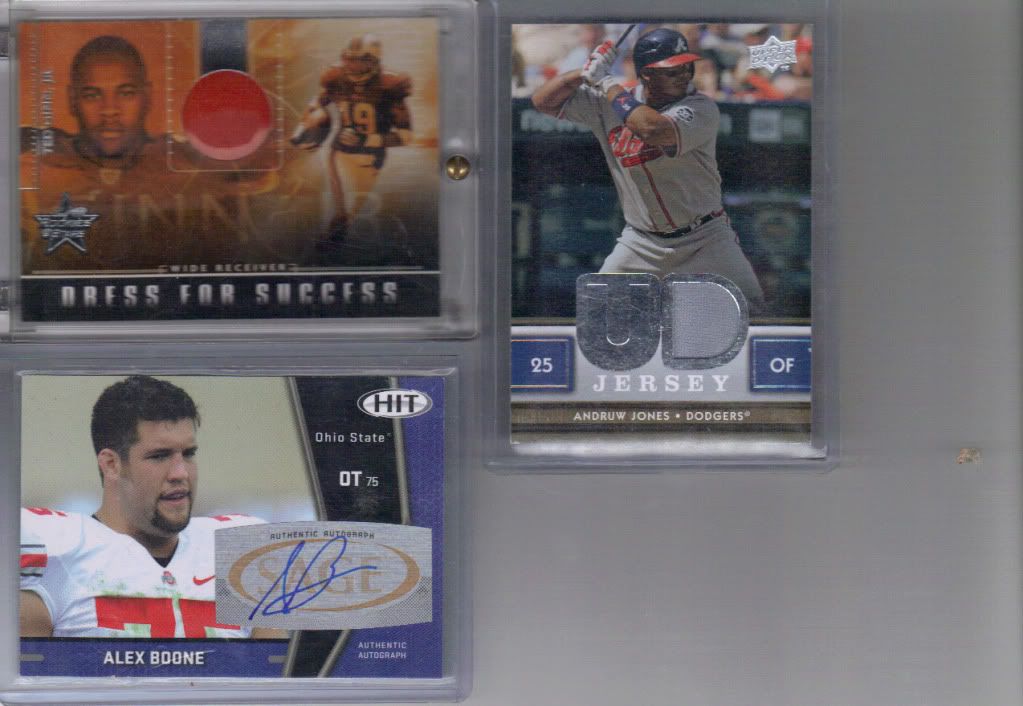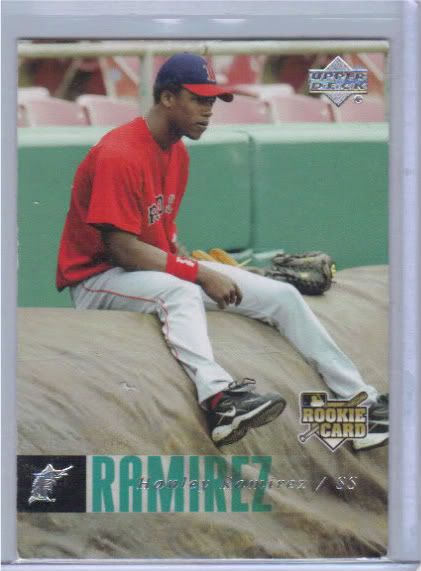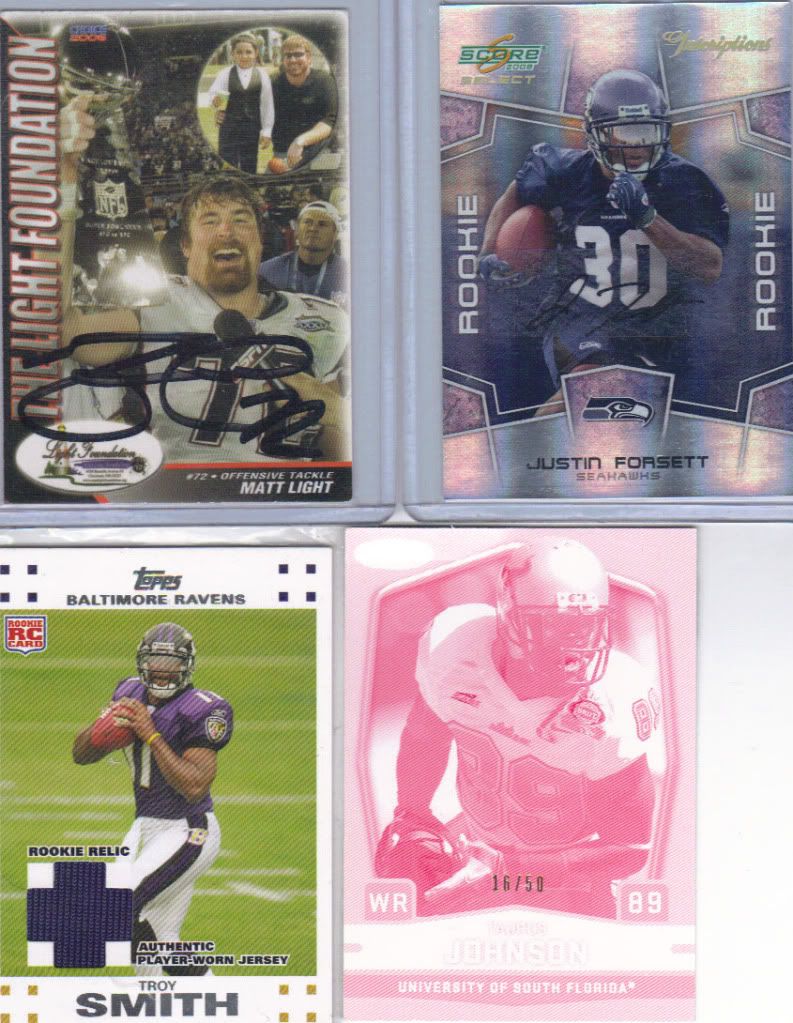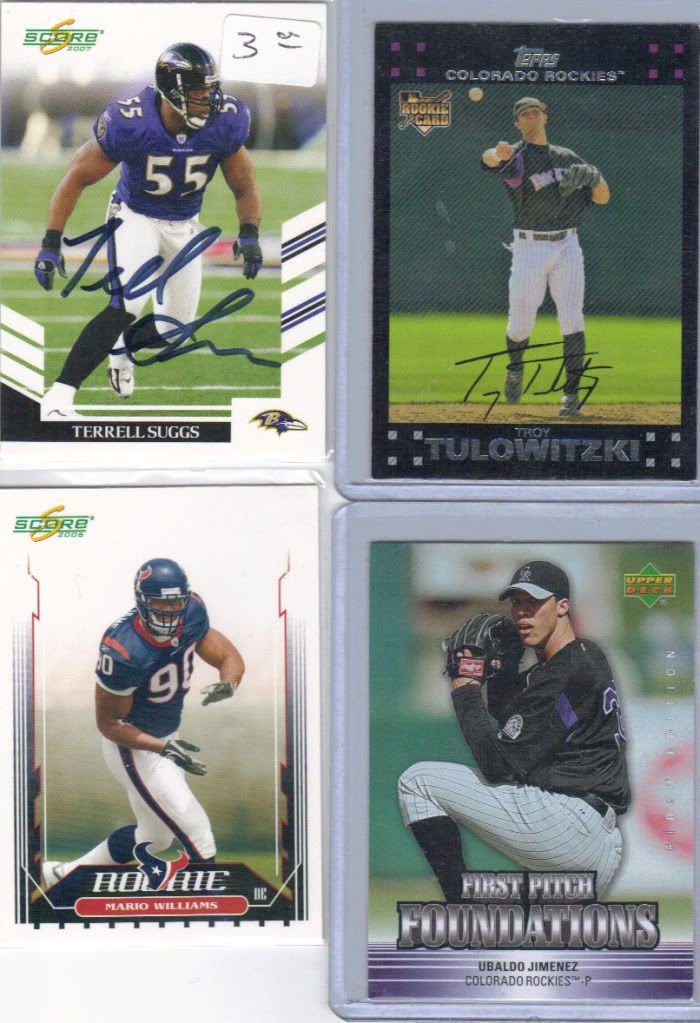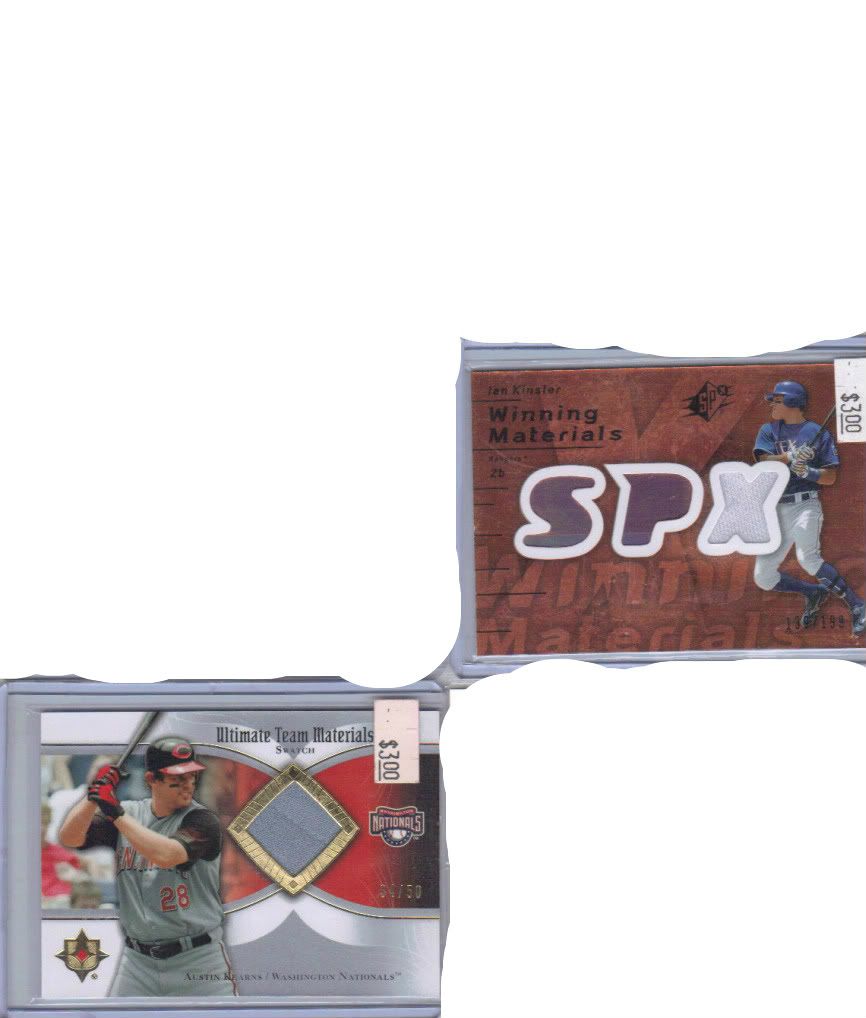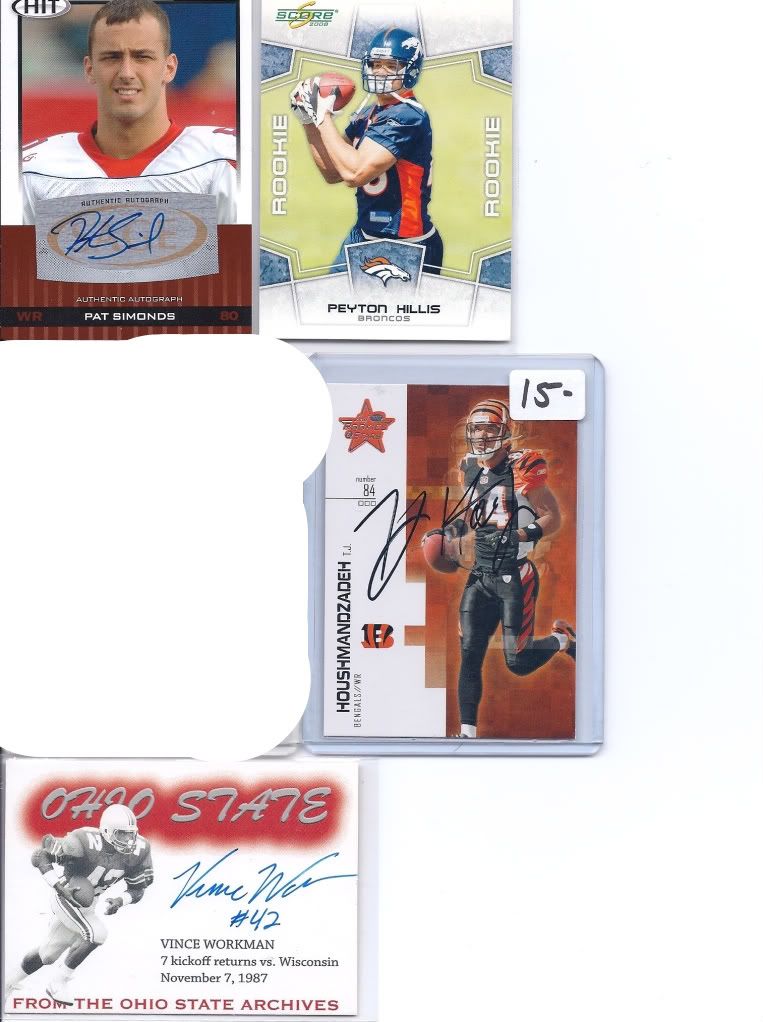 ---
---
http://s1181.photobucket.com/albums/x428/Kylebucksfan/
Collecting Andy Dalton, Reds, Bengals, Buckeyes, Jared Sullinger



02-28-2011, 11:01 AM
kfeldman
Member


Posts: 1,268
Joined: Jan 2007
RE: Trade Thread
I would love a shot at the Josh hamiton auto. I dont have any Gresham though.
---
Looking for Utley, Ryan Howard, Ray Rice, other nice Philly cards, Star autos and HOF GU's and Autos.




Do Not trade with:
stp420
dodger1
jasonmoyer30
03-01-2011, 10:39 AM
RE: Trade Thread (updated)
---
http://s1181.photobucket.com/albums/x428/Kylebucksfan/
Collecting Andy Dalton, Reds, Bengals, Buckeyes, Jared Sullinger



User(s) browsing this thread: 1 Guest(s)