Share Thread:
PSA or BGS for vintage grading?
02-19-2011, 01:58 PM
chelsea11
New Member


Posts: 1
Joined: Feb 2011
PSA or BGS for vintage grading?
Hey Guys,

My Girlfriend's father passed away almost 20 years ago and she had told me that her father collected cards. I didn't think much of it at the time, but as our relationship got more serious I began asking her questions about them. She told me he had some really good sets and that her mother said that they were hers to keep.

Fast forward to last Sunday. We decided to go to her house that she grew up and in she showed me these trunks that were full of baseball cards. There were a lot of very impressive cards. Even though I don't collect baseball cards, I know some of these cards are absolute classics.

I know I am going to grade some of these cards. The 1960 Topps Mantle looks to be at least a 7 possibly an 8 and I almost crapped my pants. There is also the 1955 Ernie Banks which is what seems like pristine condition for the set (compared to the rest of the cards, but realistically a nm-mt 8 maybe a grade lower)

My question to you, fellow collectors, is: do I grade with PSA or BGS? Through my research, I have seen an overwhelming amount of PSA cards for these sets and that is what I had figured was the norm. However, the few times I have seen a BGS card, it seems to sell on par with the equivalent grade for PSA (or am I wrong in thinking this?). Also, with PSA, you basically have to sign up for a membership. I am pretty sure that it would be worth it for these cards. I was just look for some opinions and possibly direction. Any help is greatly appreciated! Look below for the sets

Some of the sets she has are (many are partial due to her brother weeding through and taking some cards) as follows:

1953 Bowman (Partial, missing THE Mantle and a few others, but has quite a few decent names like Slaughter, Hodges, Mathews Spahn, Fox, Rizzuto, A Yankees Trio with Mantle, Bauer and Yogi Berra, etc.)

1954 Topps (Again missing the mantle, but has Ted Williams Jackie Robsinson, Rizzuto, Snider, Mathews, Ford, Berra, Banks, Lasorda, Kaline)

1955 Topps (Missing Mantle, but has Ted Williams, Kaline, Banks, Spahn, Jackie Robinson, Zimmer, Koufax, Killebrew, Rizzuto, Berra)

1955 Bowman (Only Big Names here are Ernie Banks and Maybe Don Larsen and Don Zimmer)

1956 Topps (No Mantle, has Ted Williams, Spahn, Banks, Kaline, Robinson, Aaron, Clemente, Koufax, Campanella, Berra Rizzuto, Fox Willie MAys, Snider, Killebrew, Feller, Ford, Reese, and Aparicio)

1958 Topps(DOES have a Mantle! Ted Williams, Snider, Maris, Kaline, Koufax, Berra, Banks, etc.

1960 Topps (Has all the big Names including Mantle basically a complete set minus very few)

1961 Topps (Same as the 60, all big names including mantle, close to complete)
02-19-2011, 02:04 PM
(This post was last modified: 02-19-2011 02:10 PM by the cardboard fan.)
RE: PSA or BGS for vintage grading?
I like SGC for vintage and BGS for modern but that is a personal preference

If your looking to resale I would consider paying the membership fee with PSA if you think these will all grade pretty high end as the registry set collectors over there go nuts

If these are to be kept I would look hard into SGC or BVG

I think they look the best in the SGC slabs but BVG is probably the most protective as their slabs are like the 4x4 SUV's of grading
---
My Bucket - w/ PC & Up For Sale Scans (NOT BACK UP TO DATE YET)
02-19-2011, 02:06 PM
RE: PSA or BGS for vintage grading?
I am going to throw you a curve and suggest you check out SGC for grading vintage. It is the one that most of the Vintage card collectors seem to prefer. It is the one I like the best for stuff of this type. I am interested to hear other opinions though.
---
Collecting Dan Haren,Troy Tulowitzki, Al Rosen, David Christensen, Kevin Elster and Jamal
Anderson(RB)
02-19-2011, 03:13 PM
RE: PSA or BGS for vintage grading?
my personal opinion:

SGC for vintage if you are going for visual appeal/keeping it (I think vintage cards just look amazing in their cases/with the black backgrounds) they also seem to be a good respectable judge of vintage condition

BVG: higher grade BVG cards usually do carry a better premium in terms of selling them goes, as they are very strict on their grading... the general opinion I have come to notice from the past year or so getting back into things is that they don't judge vintage in a manner that is fair to the cards a lot of times, and can be discouraging with the lower grades

PSA- same as was said above, registry/set collectors if you plan on flipping them might be a good option. they are my least favorite of the slabs visually. i have a small stack of vintage I am mailing in for grading sometime in the near future and i've went back and forth on my decision a few times but settled with SGC
---
Jonny Venters - Super Collector
Overall Collection (113/157 72% Complete)
base/parallels (85/85 100%)
1/1's (28/72 39%)

always looking for venters 1/1's and 2008/2010 low numbered refractors
02-20-2011, 10:46 AM
(This post was last modified: 02-20-2011 10:48 AM by ricelynnevans75.)
RE: PSA or BGS for vintage grading?
If you're grading for the purpose of just protection and for your PC, then go with whatever makes the most sense for you in regards to how much you'll spend to get them graded and what you think looks the best. SGC, PSA, or BVG will all fit this criteria.

If you want to enhance the possible "value" if you resell, use SGC or PSA. PSA has some hardcore registry people who will pay out the wazoo for some cards in higher grades. SGC, in my opinion anyway, present cards the best with that insert and since the solid majority of the cards they grade are vintage (more so pre-war), common sense will tell you that they have much more knowledge in grading cards from that era.

Take a gander at any real auction house (not ebay) and you'll find that about 95% of the vintage is in either an SGC or PSA holder. That should indicate something as to what vintage buyers/sellers prefer and respect more.
02-20-2011, 10:48 AM
RE: PSA or BGS for vintage grading?
My recommendation would have to be SGC.
---
Trading ANYTHING in my Photobucket for these cards:

M. Jordan 1986-87 Fleer #57 BGS 8
M. Jordan (BGS)
C. Barkley (BGS)
L. Gehrig (BGS, SGC, PSA)
BASKETBALL GRADED CARDS (BGS)

---> PHOTOBUCKET <---
02-20-2011, 11:17 AM
(This post was last modified: 02-20-2011 11:21 AM by cptnemo66.)
cptnemo66
Sr. Member


Posts: 5,986
Joined: Aug 2008
RE: PSA or BGS for vintage grading?
For the cards you list here I would go with PSA. SGC is great but their thing is prewar like rice said. Cards 1950 on up go with PSA. Also like rice said. These are prime years for the registry nuts. These guys want to say they have the nicest set ever lol. Even commons in high grades can sell for crazy insane prices. Look through the population reports for PSA. Find what you think are 7 or better cards you have and look up their pop numbers. The ones with low pop numbers would be the ones I would have graded first as these could be your big sellers. And its not just the big names. Everybody has Mantle, Banks, Williams for sale. But how many copies of 1956 Topps #443 Joe Nobody in NMMT condition do you see for sale? Ive seen $20 commons sell for $500+ in a PSA holder with a 8 or 9 on it.
---

I need 2007 & 2008 Topps Sterling Base Cards #/250
My Bucket
02-24-2011, 09:28 AM
RE: PSA or BGS for vintage grading?
I've been having this same dilemma too. I have a high grade 67 set, and I have 30 star cards that should get at least a 7 and about 60 more commons. While I don't plan on selling them, if one came back at an 8 or a 9, I'd be strongly tempted.
So since I'm dealing with a high volume, price is a consideration too.
I know this thread has been talking mostly about 50's cards from that lucky dude, but I'm wondering about late 60's cards.
Although I've been a collector for over 25 years, I've never really gotten into graded cards. So any info y'all have would be appreciated.
(And if the question is redundant given the aforementioned responses, then I apologize in advance.)
---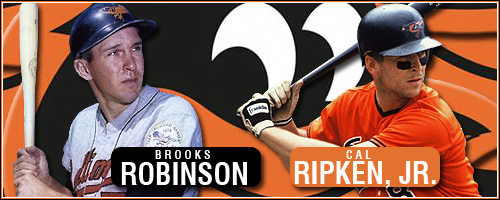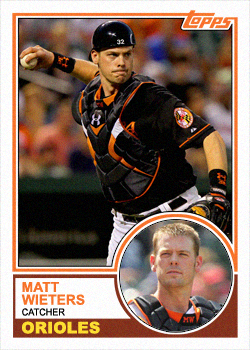 Collecting Orioles, Ravens, and Topps Baseball sets 57, (Finally finished 58!), 67, and 69 (need only 2!). Also, MLB HOF Autos.
02-24-2011, 10:26 AM
benner73
Member


Posts: 1,952
Joined: Jan 1999
RE: PSA or BGS for vintage grading?
I you plan on reselling them I would probably go with PSA. Personally, since I'm not reselling any of mine I am going with BVG since I like how they are slabbed.
---
My Photobucket
Post Your Baseball Cards to Facebook

Bad traders: almostbaker, beantownsfinest, thespirit33, GRIFFEY MAN 1
02-24-2011, 10:50 AM
RE: PSA or BGS for vintage grading?
I go with the esteemed collectors above and say SGC. In fact, I have them grade everything for me, modern included.
---
Interested in EX-MT or better pre-'56 Cardinals, '53 Bowman Color & '74-'78 Topps.
http://s606.photobucket.com/home/jalbregts
User(s) browsing this thread: