Share Thread:
11-07-2010, 10:22 AM
WTTF Certified Base
Hey All,

I am looking to finish off some base sets of 10-11 Certified. Below are the lists of cards I need to finish my set and my brothers. Please let me know if you have any. All my base doubles are added to my org. along with all the parallels, Autos and G/J cards that are FT. I would prefer to trade base for base but I do realize not everybody is collection the base set so I will be listing to reasonable trade offers. I am NOT looking to trade G/U or Autos for base cards unless I am also aquiring something similar.

First off my base needs.
2, 13, 15, 29, 44, 55, 57, 70, 72, 82, 86, 108, 109, 110, 120 and Eric Lindros Immortals

Now my brothers base
3, 15, 19, 29, 42, 57, 61, 72, 86, 91, 99, 106, 108, 109, 110, 112, 113, 114, 115, 116, 117, 118, 119, 120

Any help will be greatly appreciated.

Chris


Only need 57 & 120 now to finish off both sets. Any help would be great.
---


Minor PC's: Steve Mason, Rookies

Bucket: http://s1200.photobucket.com/albums/bb32...8-Traders/

I SHIP ON THURSDAY's or FRIDAY's
11-07-2010, 10:43 AM
WTTF Certified Base
If you don't get all your base by December, not to worry, I'll have lots. That also goes for Artifacts for you and your brother. Spud

---
Photobucket: http://s965.photobucket.com/albums/ae140/mrspudhead98/
I enjoy Beckett but I don't trade cards anymore.
Favorite quotes "... it will be reported to Canada Rev."
(A966567760846SVermont8911CCC346.1).
11-07-2010, 10:57 AM
mq13
Member


Posts: 1,506
Joined: Sep 1999
WTTF Certified Base
Here is what I have.

For you #70 & 82
Your brother # 3,19,42 & 61
---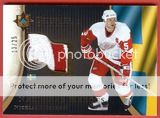 Collecting; Flyers-Red Wings-Brodeur-Cujo-Hasek-Shanahan, 04-05 Franchises Memorabilia
11-07-2010, 11:01 AM
WTTF Certified Base
I have these for you:

13, 55, 70, 82, 106, 108, 109, 110. 

Send me a PM if you still need them.

---
My Lindros Collection
11-07-2010, 11:59 AM
WTTF Certified Base
Chris, I have at least one or maybe two of each of these. From Certified base I pretty much only need 5,48, and 130 so if you have these we can start with that. Shoot me a note and let me know if you still need all of the ones in your post.
---
Please check out http://www.hockeyvadim.com for my whole collection

Banner done by "Tha Penguin"


User(s) browsing this thread: