Share Thread:
My PC - Some Cards May Be FT (SCANS)
07-02-2010, 05:37 AM
My PC - Some Cards May Be FT (SCANS)
These are the cards that I've accrued since I started trading on this site just under two months ago. I must say that I'm pretty happy with what I've picked up so far and I thank all of my traders for helping me out. There are some cards that I may be willing to trade if you've got a card or cards that I'm looking for. Primarily, I would really like to pick up some auto's of Stephen Curry, Russell Westbrook and more Brandon Jennings. Tyreke Evans and Kevin Durant are also two players that I would love to pick up ( I know - Everyone wants them. LoL). If you've got any of my Sig players, you're more than welcome to make an offer via PM. At the moment, I will not be able to let go of my Durant, Jennings gold status die-cut, D-Rose Co-Signers and the Curry Elite. I may be able to make trades with some of the other cards as long as they're from my Sig. Preferably from the list above. Let me know!
-B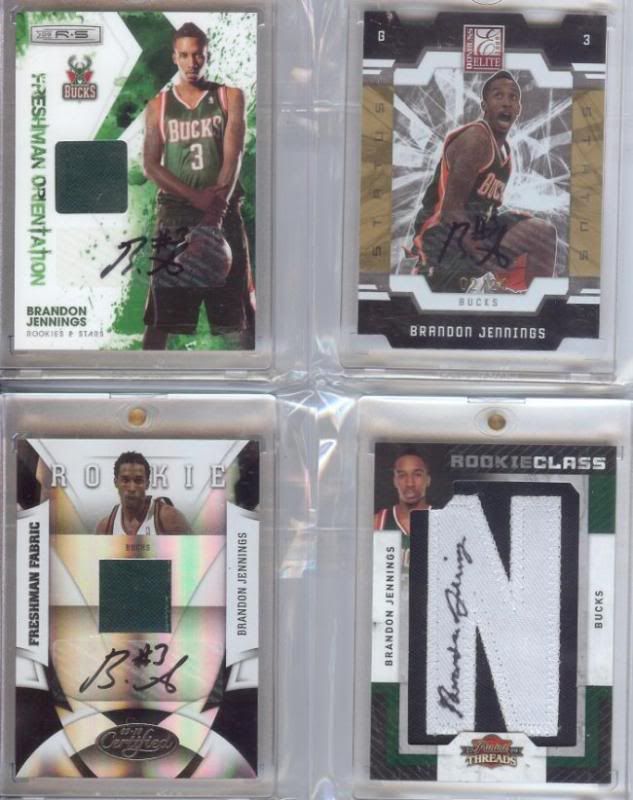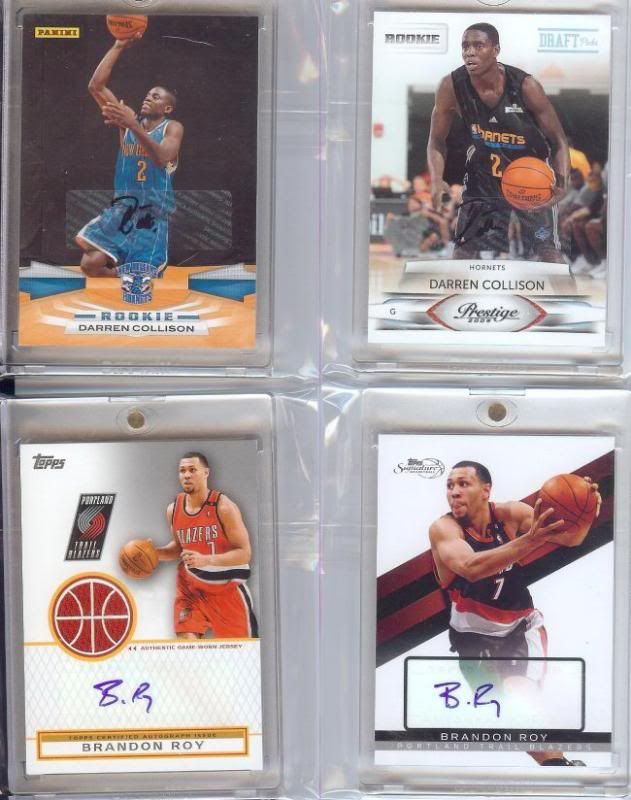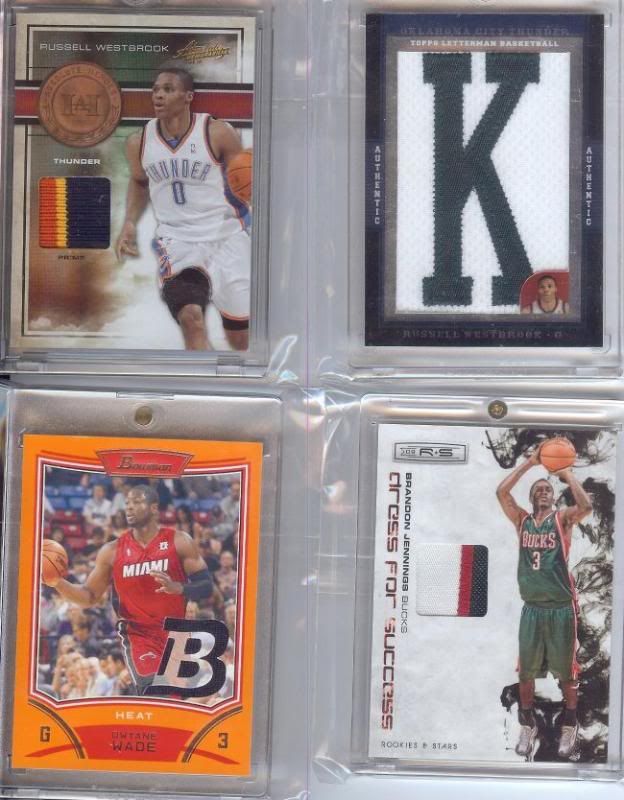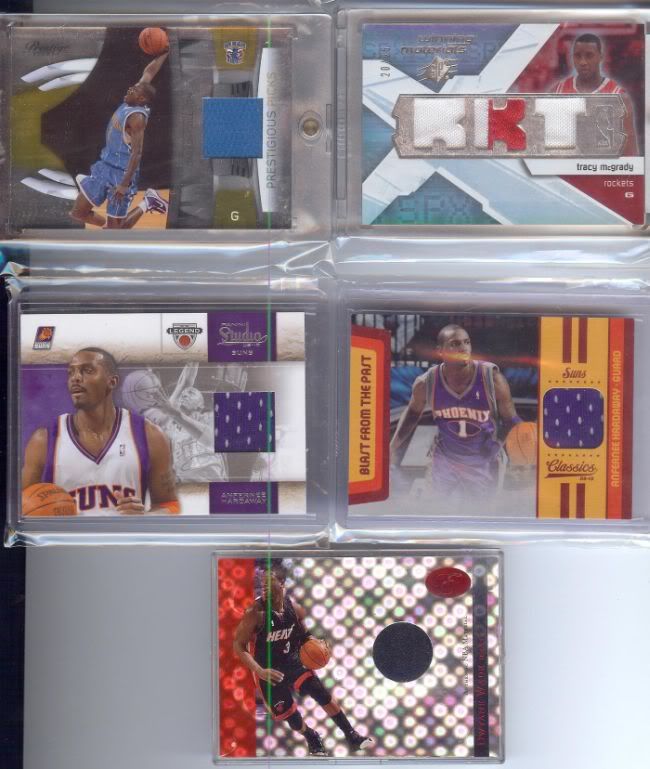 ---
Photobucket: http://s1198.beta.photobucket.com/user/S...0Westbrook
Primary PC: Russell Westbrook
Secondary PC: Kemba Walker, Klay Thompson, Bradley Beal, Kenneth Faried, Harrison Barnes
LTB: BGS 9.5, PSA 10 & Highly Grade-Able Raw
RC AU, AU/GU and/or SSP ONLY
User(s) browsing this thread: 1 Guest(s)