Share Thread:
WANTED! YOU COULD BE REWARDED!
06-07-2010, 05:38 PM
mortz91
New Member


Posts: 75
Joined: Jul 2009
WANTED! YOU COULD BE REWARDED!
IM LOOKING FOR THESE CARDS, IF ANYONE CAN HELP ME FIND WHO OWNS THEM AND I GET IT FROM THAT PARTICULAR PERSON... YOU WOULD BE REWARDED WITH CARDS OR PAYPAL! IF YOU OWN ANY OF THESE CARDS I WOULD TRADE IN YOUR FAVOR OR AT LEAST WOULD LIKE TO DISCUSS WHAT IT WOULD MORE OR LESS TAKE TO GET THAT CARD.
BASICALLY IM LOOKING FOR ANY PERCY HARVINS, SIDNEY RICE, AP, FAVRE, JARED ALLEN 1/1s EXCEPT PRINTING PLATES....NFL LOGOS ARE THE MOST IM LOOKING FOR ESPECIALLY THIS ONE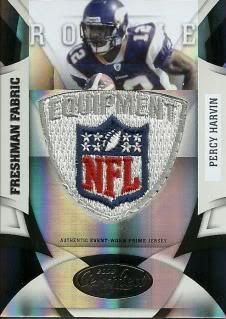 IM LOOKING FOR THESE LETTERMANS OF HARVIN I NEED H,A,I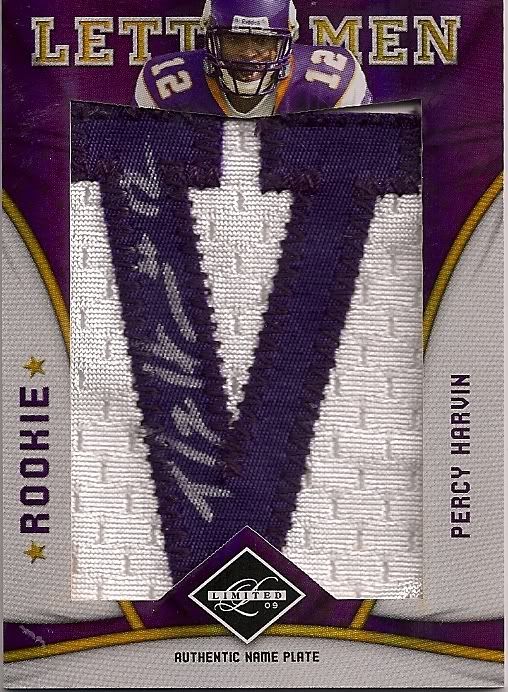 THESE TRIPLE AND QUADS WITH SICK LOGOS OF VIKINGS LOGO OR THE WORD "VIKINGS" PATCHES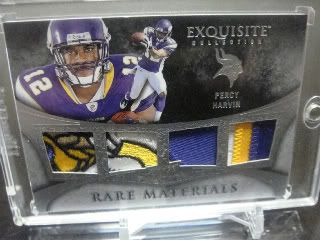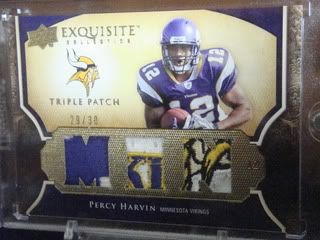 ALSO THESE SIX WAY PATCHES WITH A SICK HARVIN LOGO PATCH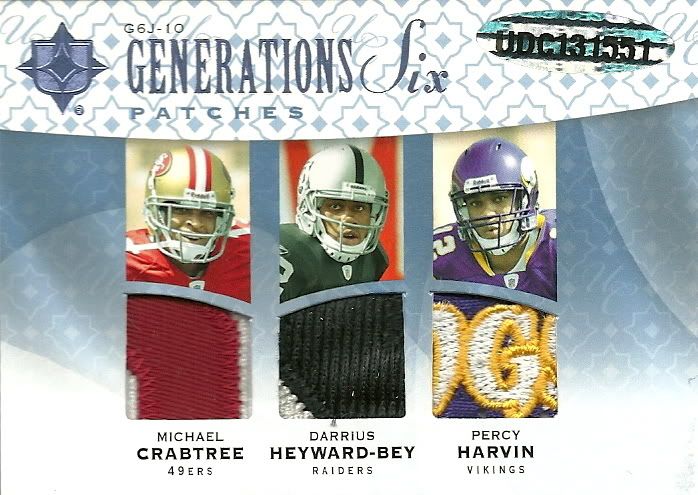 BESIDES THESE PERCYS 1/1s IM ALSO LOOKING FOR THE FOLLOWING
HARVIN XTRA POINTS /50... /25..... /10
HARVIN ELITE RC /999.... ELITE CUT RC 1/1
HARVIN ELITE CUT AUTO /24... AUTO 1/1
BOWMAN CHROME- ALL REFRACTORS AND AUTOS
TOPPS CHROME - ALL REFRACTORS AND AUTOS
IM ALSO LOOKING FOR THESE DUAL PATCHES OF FAVRE AND S. RICE
I KNOW THAT THERES SOMEONE WITH THE 2/5 SO IM LOOKING TO FIND 3/5 AND 5/5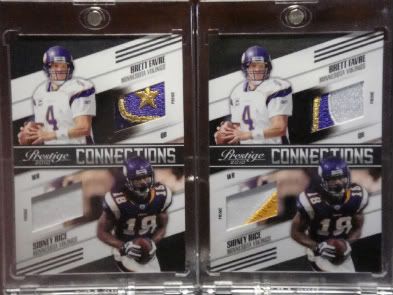 OVERALL WOULD TAKE A LOOK AT ANY VIKINGS 1/1s... SICK PATCHES.... RARE AUTOS....INSCRIPTIONS AUTOS.....
NOW IM ALSO COLLECTING... TIM TEBOW, JOE HADEN, TOBY GERHART, JIMMY GRAHAM, AARON HERNANDEZ SO IF YOU HAVE ANY PRESTIGE STUFF I WOULD BE INTERESTED THANKS!
---
Collecting Percy Harvin, Randy Moss, Adrian Peterson, Brett Favre, Sidney Rice, Visanthe Shiancoe.

For Sale/Trade Bucket: http://s665.photobucket.com/albums/vv16/...r%20Trade/
03-13-2011, 12:56 PM
toohod
Member


Posts: 502
Joined: Mar 2011
RE: WANTED! YOU COULD BE REWARDED!
How about interest on these sick 2...
2009 Upper Deck BRETT FAVRE Passing 112C Super SP RARE Got it up on the bay!!
Mike
---



Collecting All Football Auto's, Bernie Kosar & CLEVELAND BROWNS!

http://s376.photobucket.com/albums/oo206/toohod/

All of my cards are for sale or trade.
User(s) browsing this thread: 1 Guest(s)