Share Thread:
03-06-2010, 01:07 PM
Feeback Rating!
I know this has been talked about before about whether it is important to you about feedback rating.

But I finally just got a trader to leave me 4's on our transaction, needless to say, I'm a little upset. He marked the overall trade a 5 but gave me 4's on everything else.

This doesn't make any sense to me, 4 on communication? Am I suppose to email you everyday until you get your package and ask you how your day is going? I emailed and gave them the Delivery Confirmation number just like I always do. That's communicating.

4 on shipping? I shipped first and they got there package first, actually they still haven't marked there package shipped or received, just left feedback.

I knew it would happen some time but I figured it would be on a transaction where I actually screwed up! Maybe I'm blowing it out of proportion, I know I still have a 5 total but why leave 4's on everything else?

Just venting! Sorry for the long read!
---

/IMG]
03-06-2010, 01:58 PM
Feeback Rating!
i got a 3 one time for payment...thought that was weird
---
[IMG]http://i874.photobucket.com/albums/ab307/mike121581/Cole%20Hamels/cole.jpg[
/IMG]
Cole Hamels,Phillies
Donnie Avery,Rhett Bomar
Mike Conley,Daequan Cook
03-06-2010, 02:49 PM
Feeback Rating!
sounds unfair to me.
---
Collecting Michael Jordan, Lebron James, Kobe Bryant, Durant RC Year, And Other Stuff That Catches My Eye, Always Up For Trade Offers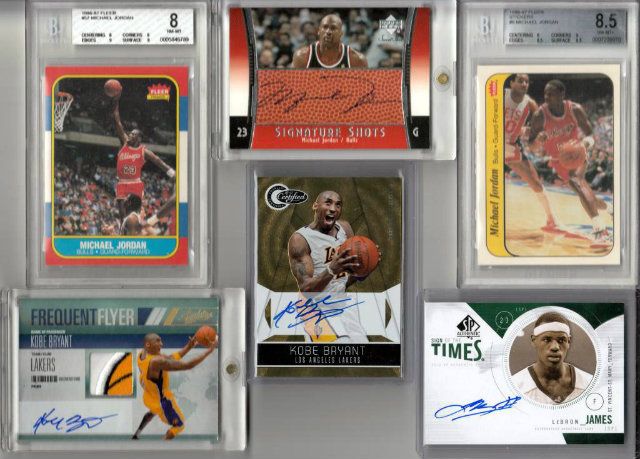 03-06-2010, 03:29 PM
akeane
New Member


Posts: 42
Joined: Sep 1999
Feeback Rating!
Very unfair... if you got your cards and the condition has nothing, then why not 5's?
Did you email the person to see why they gave you 4's? I probably would.
Unfortunately I don't think there is a way to change your feedback for someone...
Being upset is good... maybe someone reading this forum will benefit from it.

03-06-2010, 05:16 PM
taffster74
Sr. Member


Posts: 2,842
Joined: Sep 2002
Feeback Rating!
Clint, sounds like you've been ripped mate. If he hasn't sent his end of the deal or even marked them as shipped, he's ripped you off big time. That's why i ship after the other person has shipped - especially if it's someone I've never dealt with before. With traders i have dealt with before.... that's another story because i trust them (Akeane, you, Xstream, Leadme, poki). you should take the same stance i do - if its a first trade with a person wait until they've shipped then send out, if it's a new trader ensure they ship first and wait until you recieve before shipping.
---



Collect Patrick Ewing, Jalen Rose, Kevin Garnett, LaMarcus Aldridge, Jeff Green

if you have less than 25 trades, I will ask you to send first.
03-06-2010, 05:24 PM
Feeback Rating!
I always leave 5's on my trades. Lately, I noticed that I have my rating on Payment below 5! I hate what he did, plus our trade didn't concern any money to be paid on either one of us. I made some newbie mistakes and some words not honored but not with this guy and not this time, so why would they do that?? If you asked me, I don't know what's going on in their minds!!
---

I will miss you bbills1999
Where are you XstreamInsanity/Jason?
03-06-2010, 06:31 PM
nickm1123
Sr. Member


Posts: 2,907
Joined: Jun 2009
Feeback Rating!
Yeah, I have thought about this too. I have an overal score of 4.99 because one person gave me an overal score once lower than a five (not really concerned though). All my other individual scores are lower than 5, not much but lower. Now if you give me an overal score of 5 why not everything else too? Seems confusing. I personally think that if you get the cards you want, they come in a timely fashion, then why not give people all 5s? How can it not be more perfect than that?
---

03-19-2010, 01:39 PM
Feeback Rating!
I know I'm really late on this, but I wanted to apologize to everyone I've traded with about the Shipping. I've always marked it 0 just because there was no payment in it and it doesn't affect the overall score. I think I'm just going to start doing 5's just because if someone starts buying cards, I don't want the seller to think they aren't good on their payments. My apologies guys.
---
B
ucket

Banner: Card Fanatic 2003
03-19-2010, 02:19 PM
Feeback Rating!
There are just some people out there that refuse to give 100%, 5 Stars, 5 Out of 5, or whatever, even if the trade went perfectly. I get that all the time on eBay. I have messaged people and asked them if there was any reason why they didn't give me full marks on a sale and I have had people reply back saying that everything was great but that they never give full marks.

It is just a silly mentality that some people have. I am sure it is not against you personally.

---
My Bucket: http://s624.photobucket.com/albums/tt330/DodgyTrousers/
User(s) browsing this thread: 1 Guest(s)