Share Thread:
The Dion Phaneuf Collectors Thread
06-20-2008, 01:25 PM
Phaneufarama


Unregistered

The Dion Phaneuf Collectors Thread
Great thread!
Here is some of my PC cards. I will post more when I have the time to scan them. I think I might take a big floor layout pic with them all in one pic.
DevilsHockey: I like that auto jersey card. I have the 1/1 from that set in my sig, very few of the /10 come up. Hang on to that one.
Jernst: That is a very nice ITG card, if you are looking to trade it, PM me, I may have something for you.
Ace: Great topic dude, lets see where this goes. If JustIggy is still on here he should have some nice scans to show on this thread. I havent seen him in a while on here however. Aaronlo will probably add his stellar BGS 9.5 RC scans too. They are sweet.
Post your Dion!!! Here's some.......I will post more later!!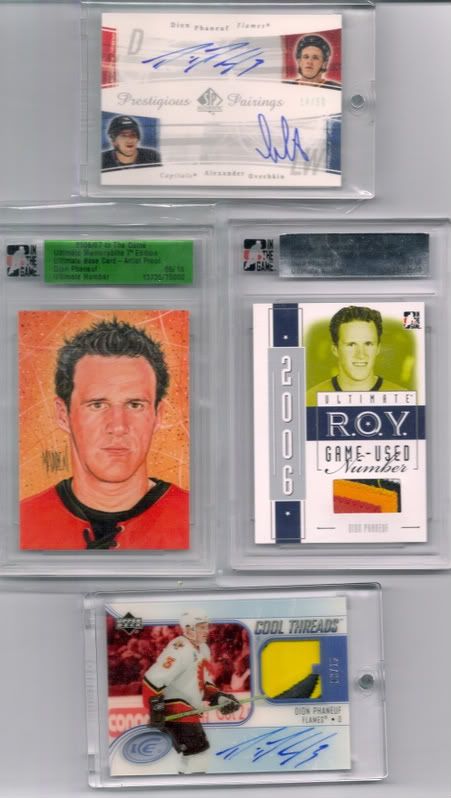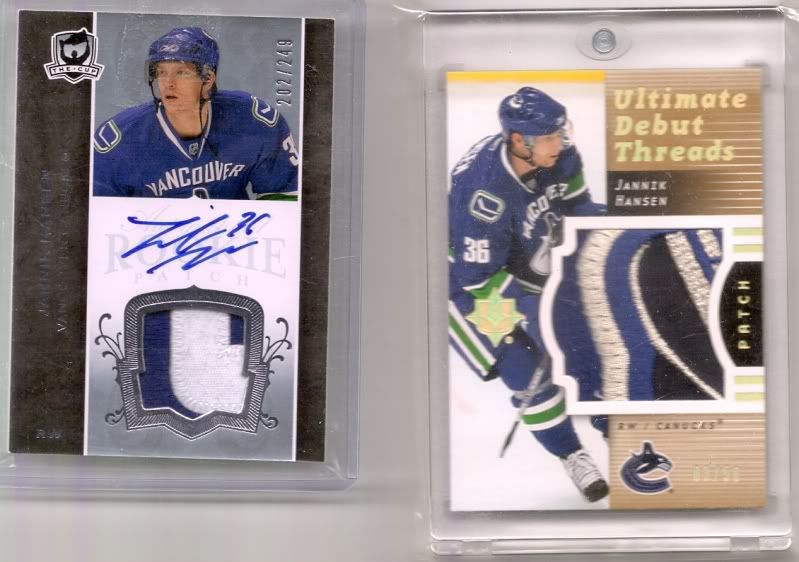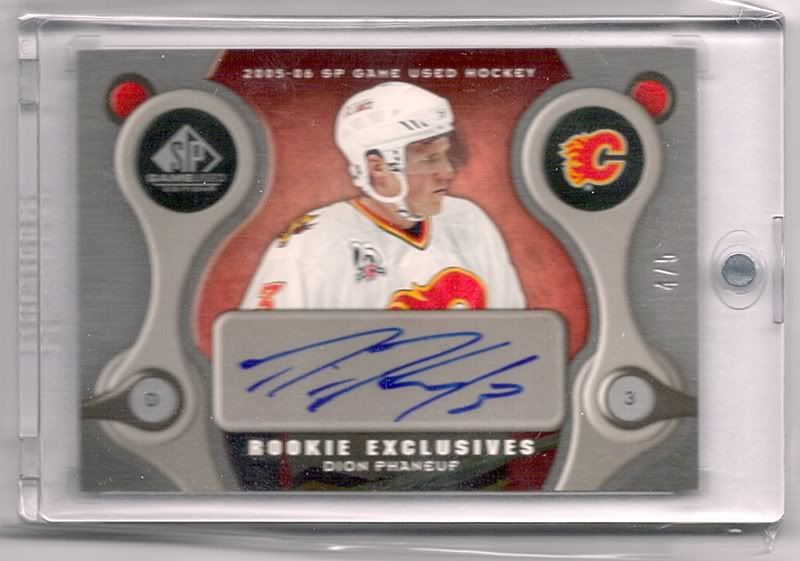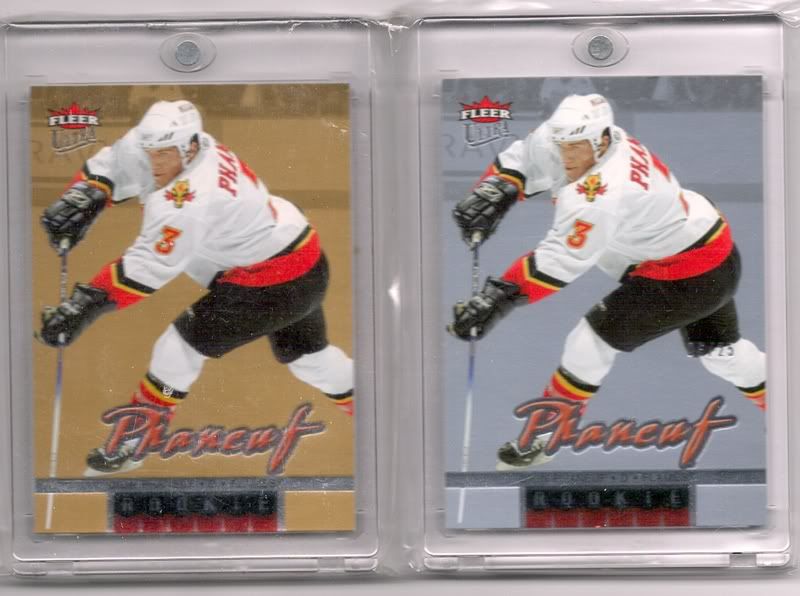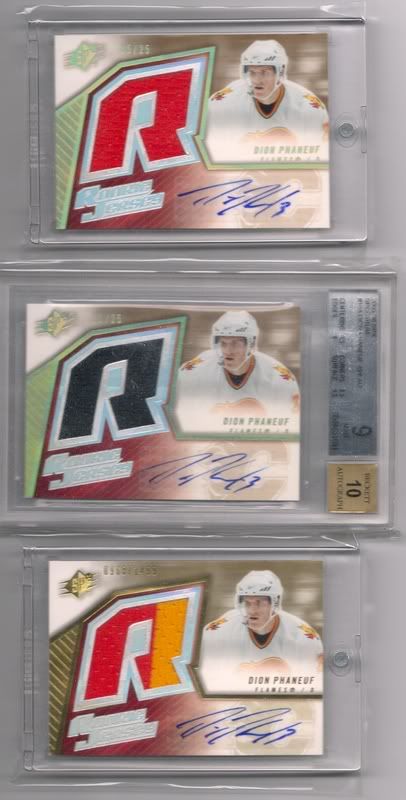 User(s) browsing this thread: 1 Guest(s)