Share Thread:
OT: Tebow All he does is win!
12-16-2011, 01:53 PM
(This post was last modified: 12-16-2011 01:56 PM by CowboysFanatic.)
RE: OT: Tebow All he does is win!
(12-16-2011 01:21 PM)

ejnfl24 Wrote: How can you be impressed with what he's done? Since when did winning become an individual statistic? Winning is a TEAM effort. Their defense has been at or near the top of the league since he's started and their defensive stats in the 4th quarter/OT have been the best in the league since Tebow started.
Unfortunately for QB's, other then the QB rating and the amount if any of the super bowl rings they have, they get judged by how many wins they have been able to get.
Take Tony Romo for instance. He has some of the best QB stats ever and out of active QB's has the highest career QB rating, yet because the boys cant seem to win and often lose in clown like fashion, Romo is constantly ridiculed and if it were up to alot of people, Romo would be playing golf instead of football for a living. Nevermind the defense or the offense, many many time the blame has been put on him because of that big L instead of W.
So for a guy like tebow to get out there show some heart, play like he wants to be there and wants to win, ya im very impressed. I hate to say if but i would take a guy like tebow over most the rest of the QB's in this league for just 1 reason, and thats the passion he shows for this game.
---
(12-16-2011 01:50 PM)

floydtown Wrote: Then why couldnt they win with Orton?

---


again, how come they couldnt win with Orton if the defense is winning the games?
Excellent point. Orton showed absolutely no will to do anything other then show up and after a few face plants get the check and go home. Tebow raises this team up and i hate to say it but it is contagious, the whole team is different with him playing. Everyone offensively or defensively is like a caged freaking tiger after the last few scraps of meat. I cant say the same when Orton played there..
---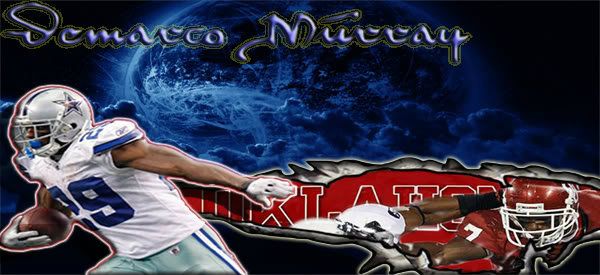 PC: Dez Bryant, Felix Jones, Demarco Murray.
User(s) browsing this thread: 1 Guest(s)