Share Thread:
Pingbling23's Michael Jordan PC W/ Scans, New Stuff 2-20
09-02-2011, 01:53 PM
(This post was last modified: 09-02-2011 01:54 PM by pingbling23.)
RE: Pingbling23's Michael Jordan PC W/ Scans, New Stuff 8-31
(09-02-2011 06:38 AM)

neobright Wrote: a truly lovely collection, very jealous!

How many years have you been collecting, and how much (ball park) do you reckon you've spent?
my collecting timeframe is in my OP, and theres no telling how much ive spent, less then 2000 (the rc and the auto takes up almost half of that, and ive bought a few lots and singles from members on here, and a few cards off of ebay, i dont buy much, i like opening boxes to much) i know. but ive bought alot of wax to be able to trade for most of these, ive picked up around 800 jordans trading on here im guessing.
---
(09-02-2011 10:05 AM)

antriarc Wrote: I hate that about grades.. the grades should average out. it should get an 8.5 at least imo. unfortunately my opinion is not the one valued!
agreed!!!! it would at least look better as an 8. but its a pc card, so the grade doesnt really bother me.
---
Collecting Michael Jordan, Lebron James, Kobe Bryant, Durant RC Year, And Other Stuff That Catches My Eye, Always Up For Trade Offers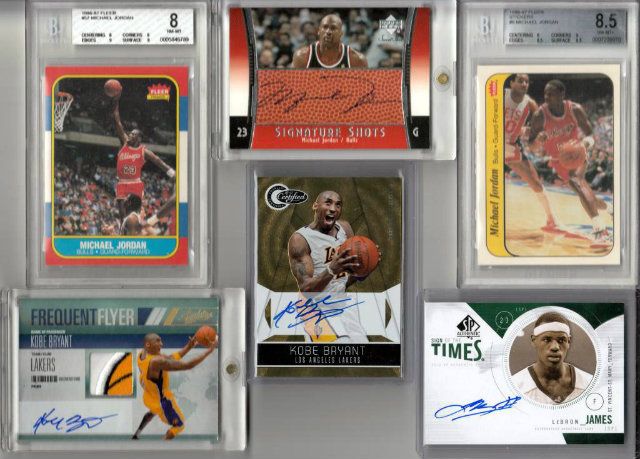 User(s) browsing this thread: 1 Guest(s)