Share Thread:
01-07-2008, 03:51 PM
MU Chuckwagon


Unregistered

Todays Slab Mail
Clean Xfractors are not easy to come by these days.....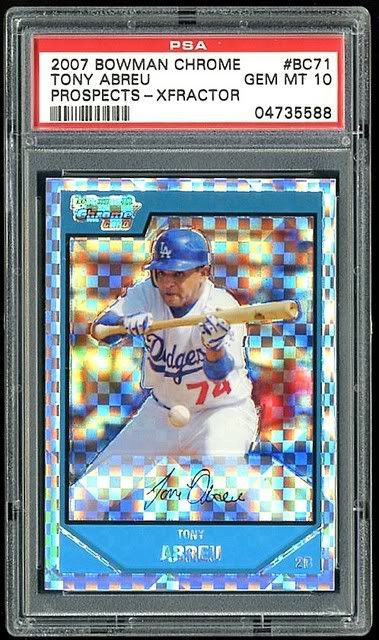 jt65 Wrote:

The BGS & PSA9 Collector, ThoseBackPages Wrote:Wow, these blue refractors never cease to awe me!


I wonder if you got that from the same seller who I got this from. If that is the case then I bid that Blue up to $12. I think this was $8 dlvd which is like getting the BGS case free. I like the x-fractors the best when they are well centered and don't have the distracting lines. This one does have a small line but doesn't distract too much from eye appeal.


User(s) browsing this thread: 1 Guest(s)