Share Thread:
01-20-2013, 09:49 AM
kfeldman
Member


Posts: 1,671
Joined: Jan 2007
2008 spx Box Break- meh
Just broke this last night. Super disappionting with the expired redemption, but otherwise was decent. Everything is listed for trade except for the Ray Rice, which is PC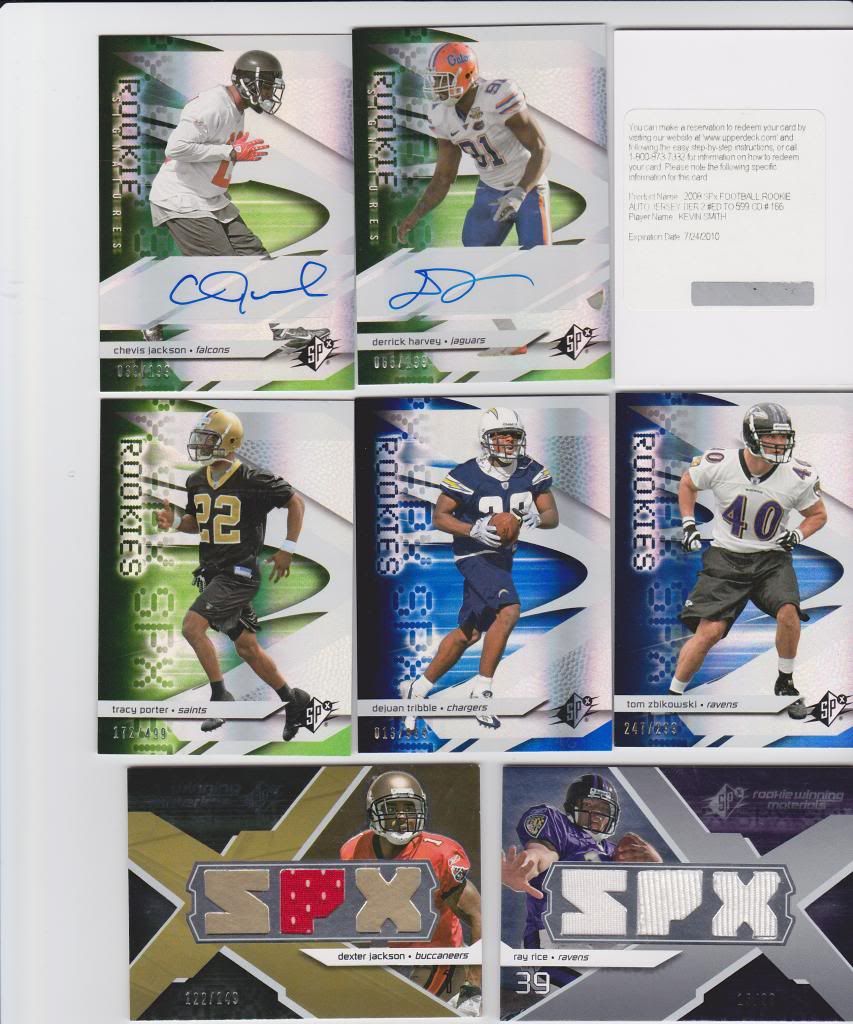 ---
Looking for Chase Utley, Maikel Franco, Aaron Nola, JP Crawford and other nice Philly cards, Star autos and HOF GU's and Autos.




Top Wants
1. Maikel Franco 2014 Bowman Chrome auto
2. 2002 Topps Traded Signature Moves Chase Utley auto
3. Sandy Koufax auto
User(s) browsing this thread: 1 Guest(s)